More companies turn to the sky for shipping crisis workaround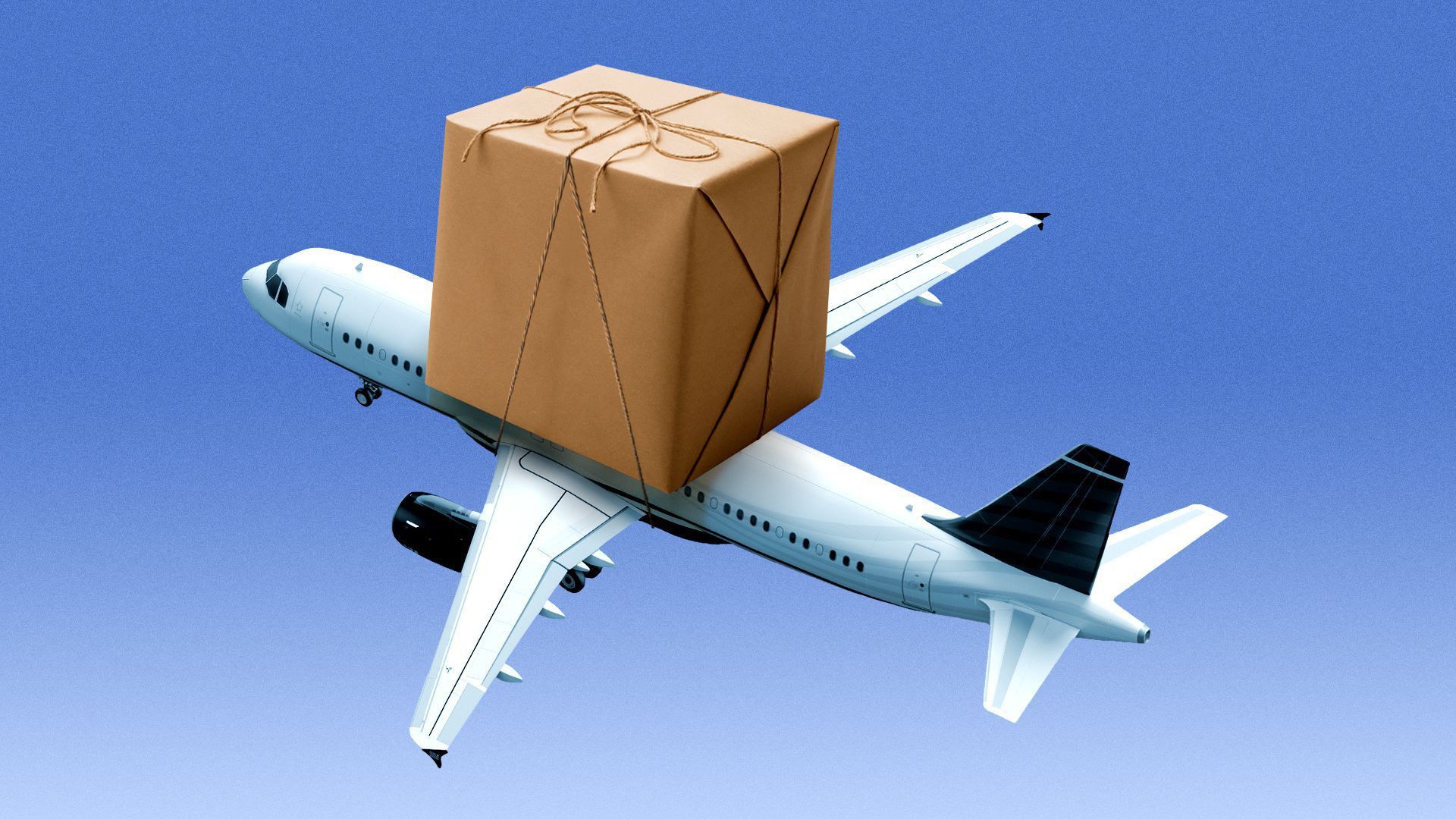 Companies are increasingly turning to the sky to try to keep up with America's demand for stuff.
They're now relying more on planes to carry inventory — rather than getting clothes, shoes and other goods shipped by sea from abroad.
Why it matters: It's an attempt to get around the supply chain snafus already hitting consumers — who have fewer stocked items to choose from and higher price tags because companies are paying more for goods themselves.
Sellers are warning that items could run out more quickly this year during Amazon Prime Day, according to CNBC.
Flashback: Companies have used planes to get cargo from overseas before — but it was as much as 10 times more expensive than ocean freight, according to the National Retail Federation's Jon Gold.
But it's more comparable now since sea shipping costs have skyrocketed.
Where it stands: Mentions of "air freight" and "air cargo" during corporate earnings calls and other events hit a record high (79) last month, according to data firm Sentieo.
Lululemon told investors it's "strategically using air freight" to offset inventory delays "due to issues at the ports."
Catch up quick: Companies are facing historic inventory holdups, thanks to a shortage of containers used to move goods across the ocean — and a backup at America's ports, where those containers arrive.
"What we're experiencing right now makes the temporary Suez Canal blockage look like a fender bender on a country road," says Steve Lamar, head of the American Apparel & Footwear Association.
What to watch: Companies are turning to planes only to find that they too are bogged down by demand.
"I don't know if the airlines have the capacity to take up as much slack as is needed," says Gold, who focuses on supply chain issues.
Go deeper