Ammon Bundy announces bid for Idaho governor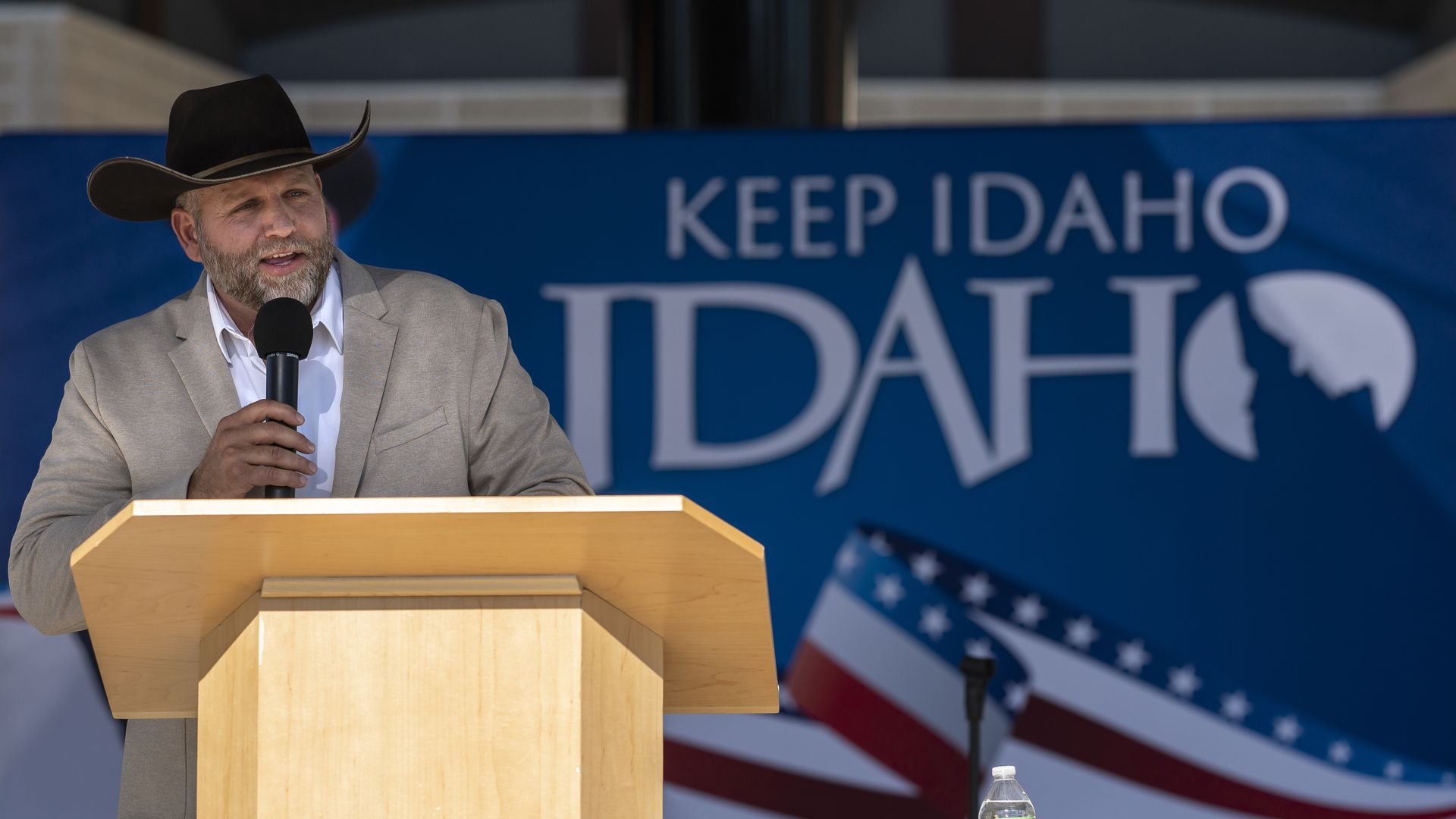 Ammon Bundy announced he is running for governor of Idaho during a campaign event on Saturday.
Why it matters: Bundy led a 41-day armed occupation of the Malheur National Wildlife Refuge in Oregon in 2016 and is currently banned from Idaho Capitol grounds after trespassing there last summer.
What they're saying: "I'm running for Governor because I'm sick and tired of all of this political garbage just like you are," Bundy said in an announcement video.
"I'm tired of our freedoms being taken from us and I'm tired of the corruption that is rampant in our state government," he added.
The big picture: He is currently racing against Janice McGeachin, the state's lieutenant governor, but Idaho Gov. Brad Little (R) and other Republicans have filed paperwork to enter the race.
Go deeper