Vaccinations of seniors lag behind in 11 states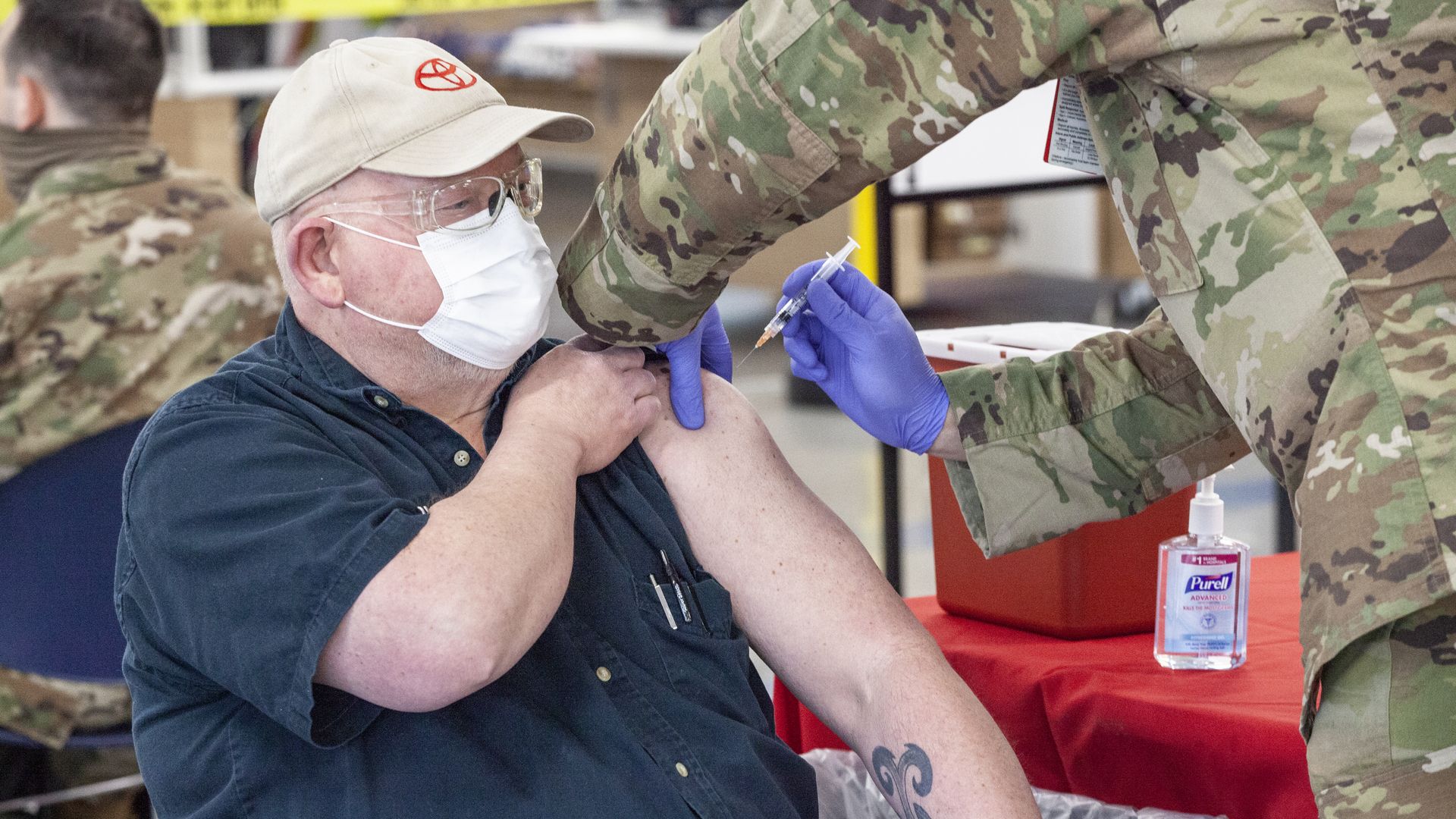 In 11 states, more than 20% of senior citizens remain unvaccinated, a rate much higher than the national average, the New York Times reports.
Why it matters: People over 65 years old are particularly vulnerable to experiencing severe symptoms and death from COVID-19.
Seniors who remain unvaccinated could threaten their states' recoveries from the virus, especially as many states move to ease health restrictions, notes the Times.
The state of play: Nationwide, 87% of those 65 and older have gotten at least one dose of a COVID-19 vaccine, per the Times.
In Alabama, Arkansas, Louisiana, Mississippi, North Carolina and Tennessee, Georgia, Idaho and Missouri roughly 20% of seniors haven't received a single dose of the vaccine.
In West Virginia and Wyoming, more than 20% haven't gotten their first doses.
The big picture: Many of these states are in the South, where vaccination rates at large have lagged and experts warn there may be a summer surge in COVID-19 cases, according to the New York Times.
Factors influencing seniors to not get vaccinated "conspiracy theories, a belief in pseudoscience and a libertarian mind-set" that dislikes being told "what to do," Michael S. Saag, associate dean for global health and professor of medicine at the University of Alabama at Birmingham, told the Times.
Go deeper