Dozens of migrants rescued by Spanish coast guard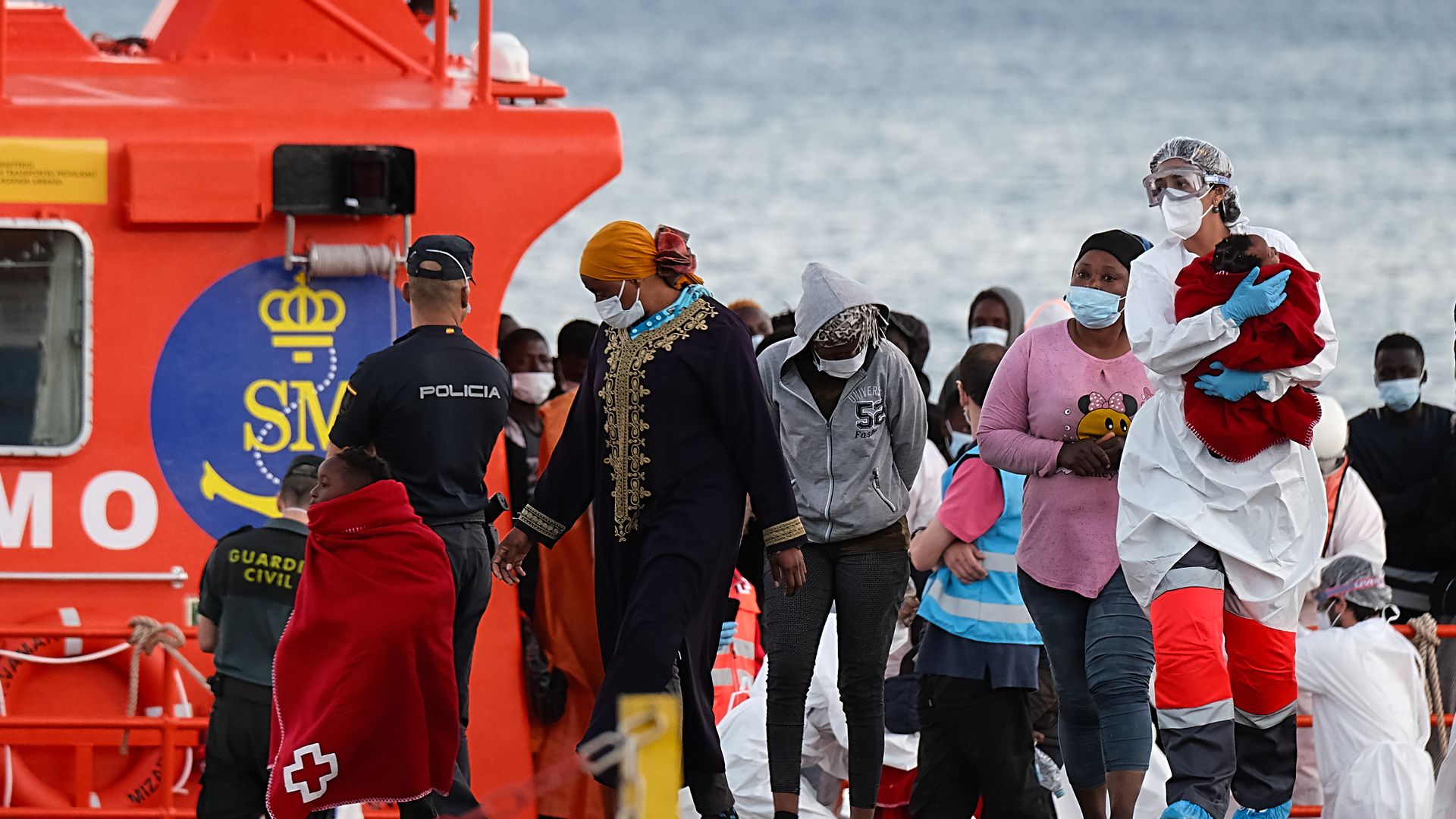 The Spanish coast guard rescued 45 migrants off the coast of one of Spain's Canary Islands on Sunday, Reuters reports.
Why it matters: Dangerous crossings from Africa to the islands' archipelago have been increasing exponentially the past few years, per Reuters.
More than 5,500 migrants have made the journey in 2021, "over twice as many as in the same period in 2020," according to Reuters.
From 2019 to 2020, there was an eightfold increase in migrant crossings to the islands.
The big picture: The 45 Sub-Saharan African migrants rescued Sunday included 24 women and eight children, per Reuters.
They were spotted by a larger ship about 38 miles off the coast of Gran Canaria.
Of note: Human Rights groups have criticized the conditions of migrant facilities in which many arriving to the Canary Islands must stay.
A November 2020 report by Human Rights Watch called on Spanish authorities to "immediately alleviate overcrowded and unsanitary conditions" in one of Gran Canaria's facilities.
Go deeper