In photos: America honors Pride Month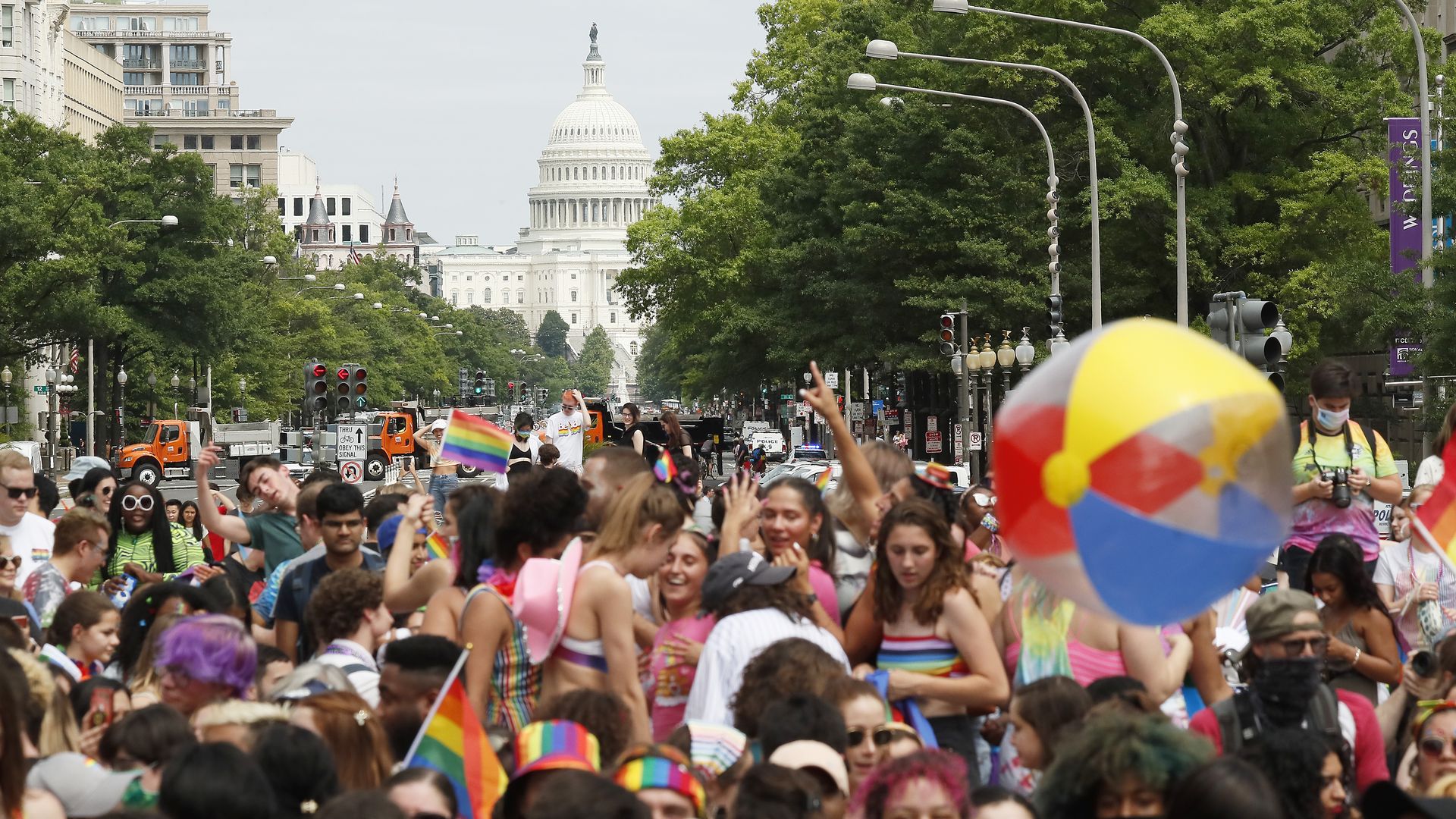 For the first time since the pandemic hit and barred in-person gatherings, people across the United States are turning out to celebrate Pride Month.
Why it matters: The annual Pride Month honors the 1969 Stonewall Uprising, which is credited with galvanizing the modern gay rights movement. It's a time of celebration of the LGBTQ community, and a recognition that the fight for equality continues.
The past year has seen a slew of GOP-led legislation targeting trans people, as well as higher risks of mental health issues, homelessness and lost income among LGBTQ Americans due to the pandemic.
"Our lives are worth protecting," trans actress and activist Laverne Cox told JuJu Chang on ABC News' Pride Month special. "Our humanity is worth protecting."
In photos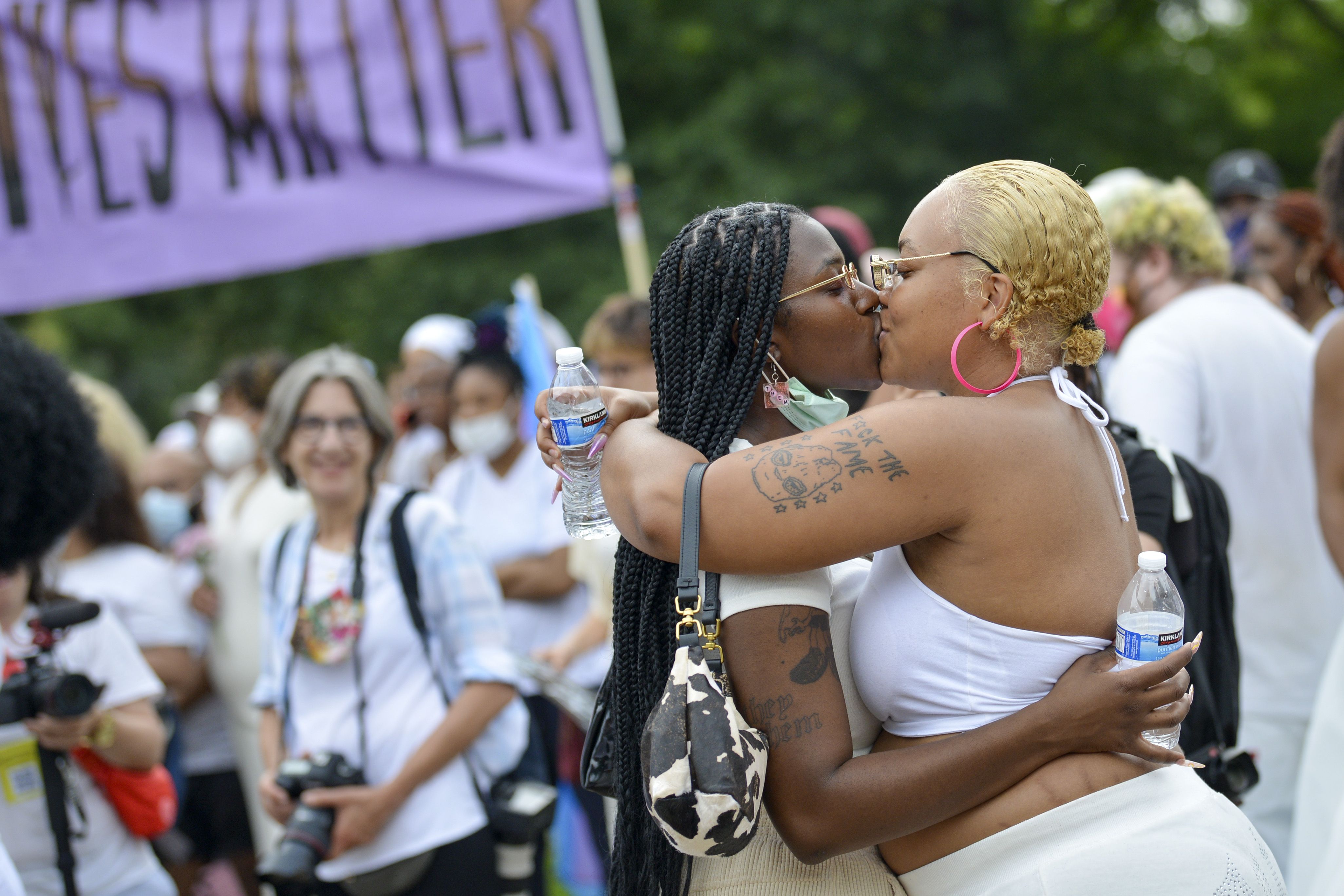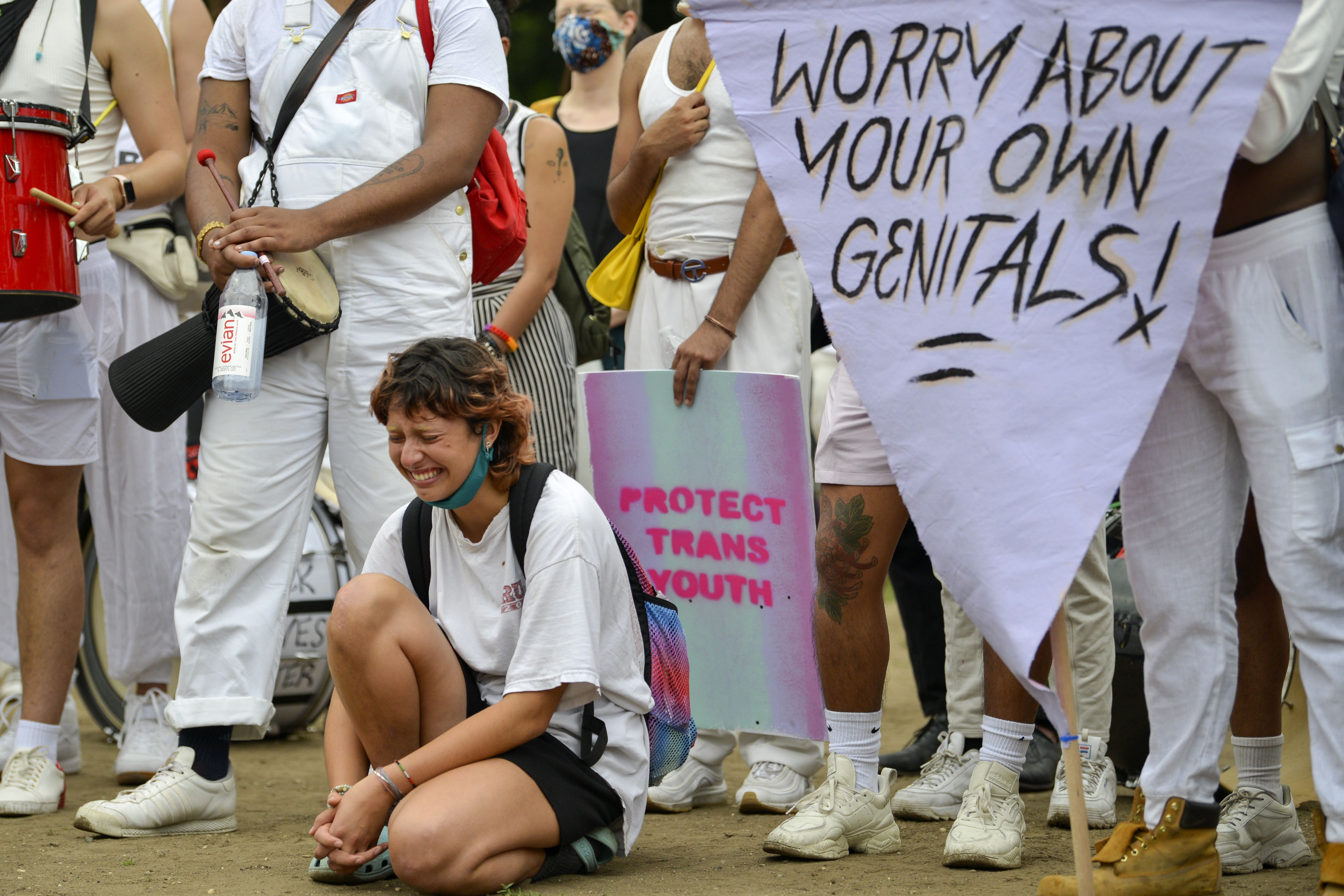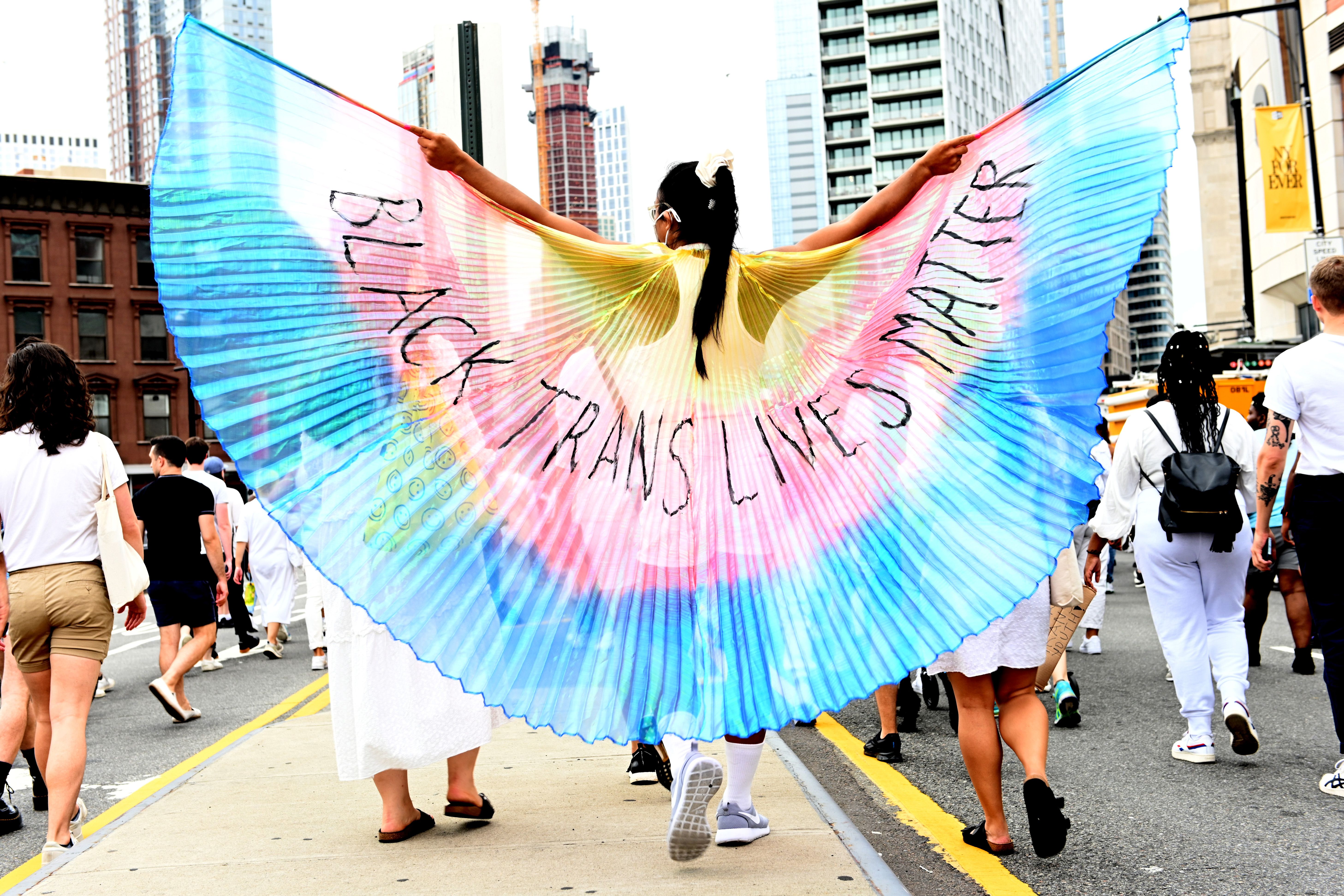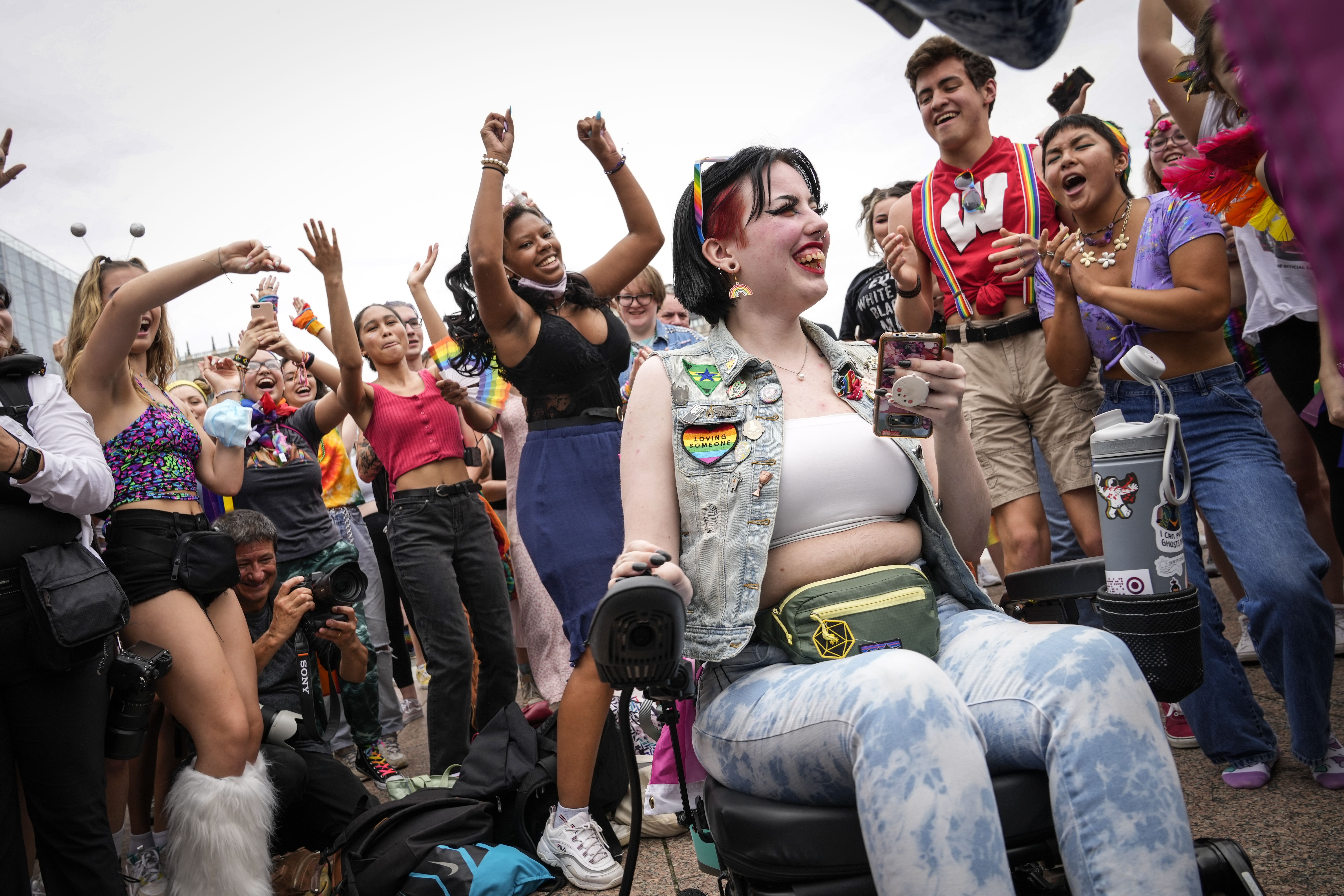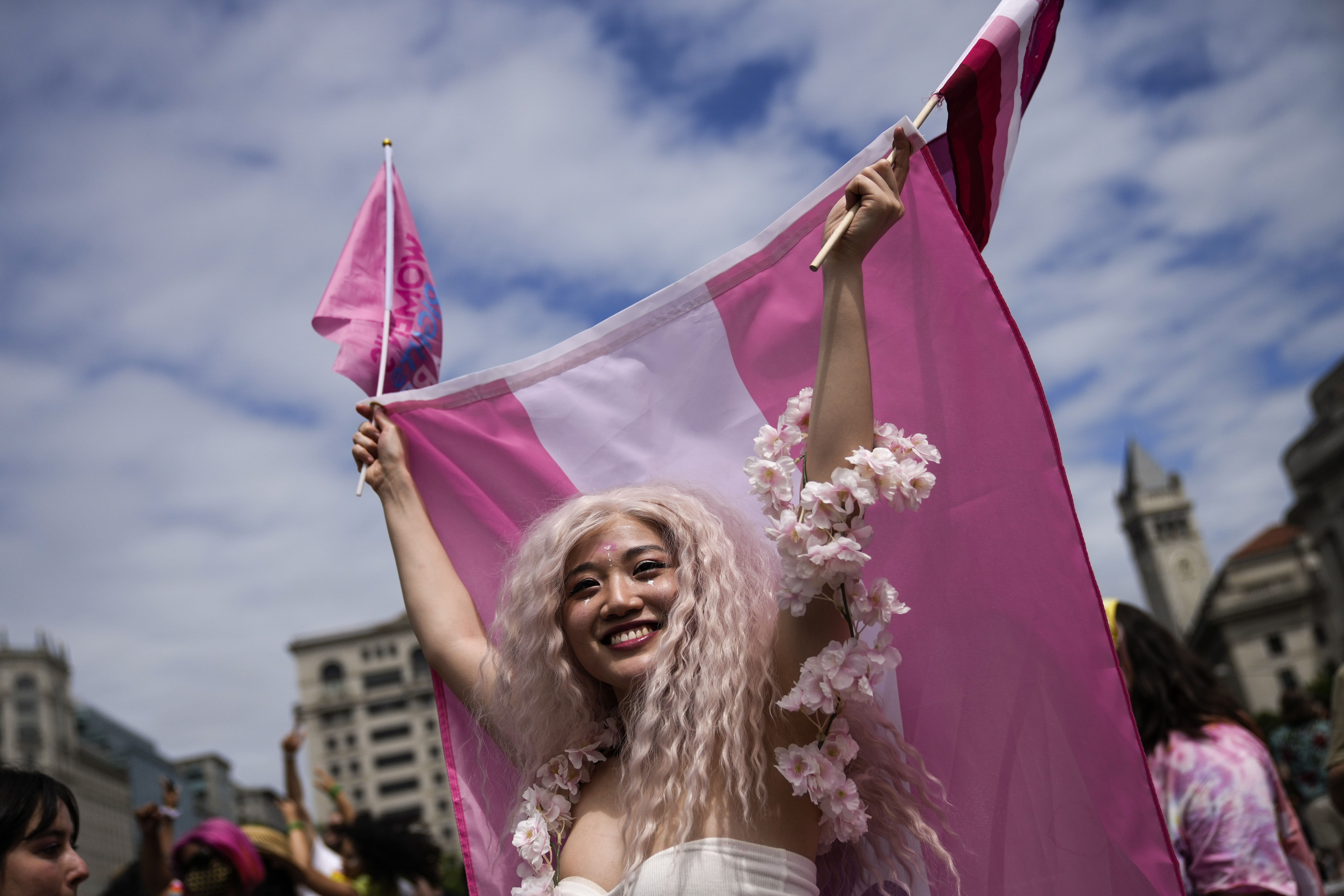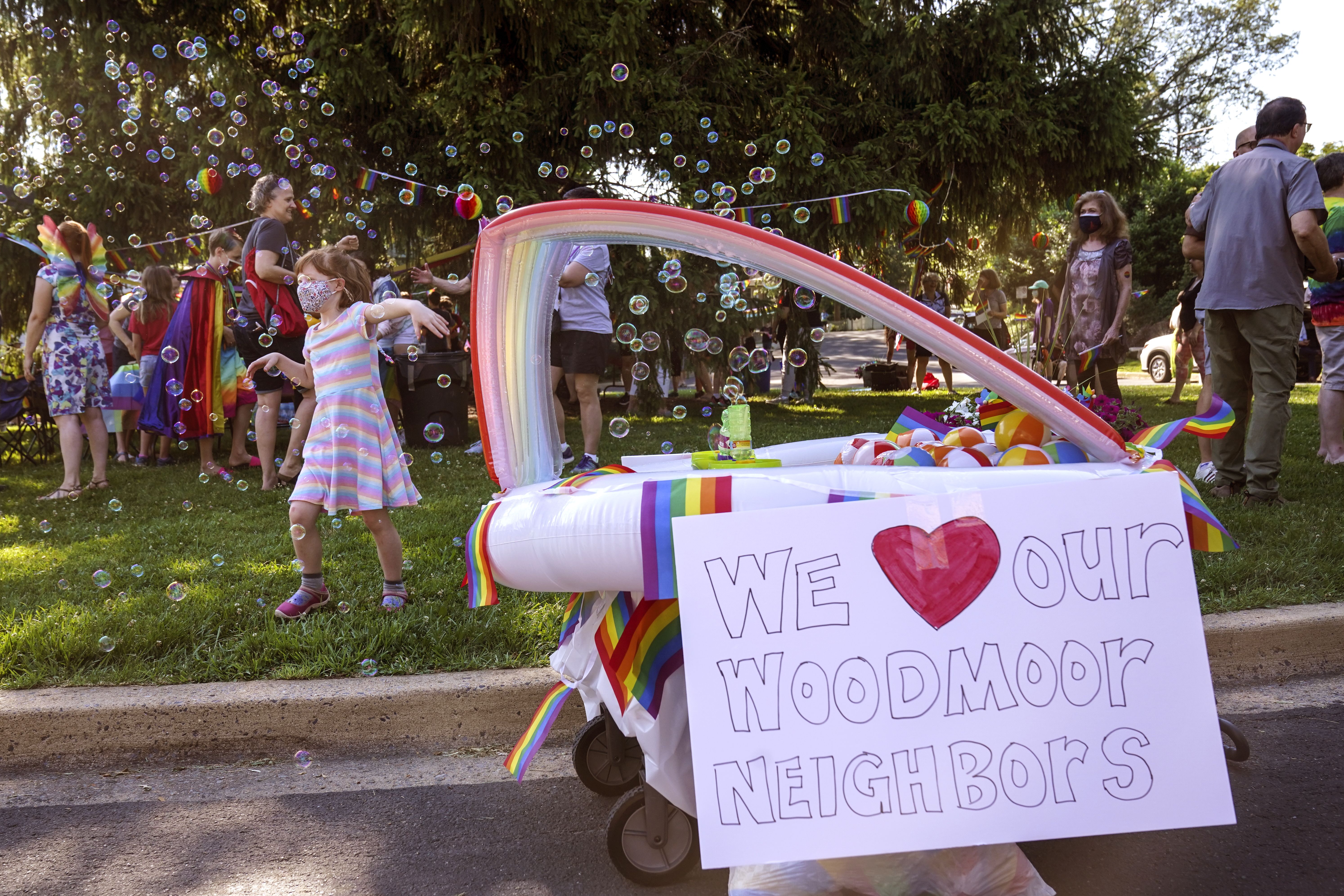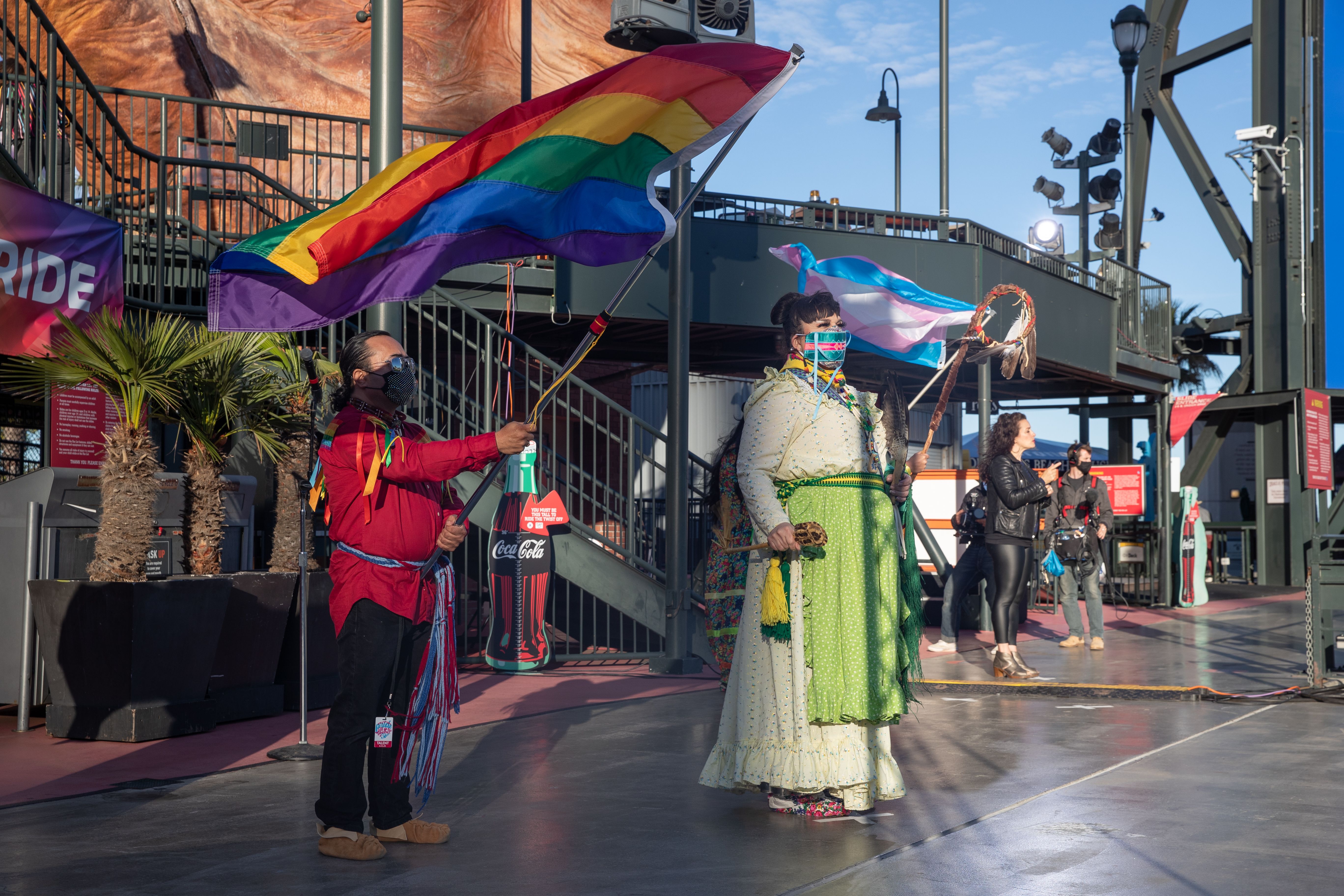 Go deeper