Macron's party loses big in France's regional elections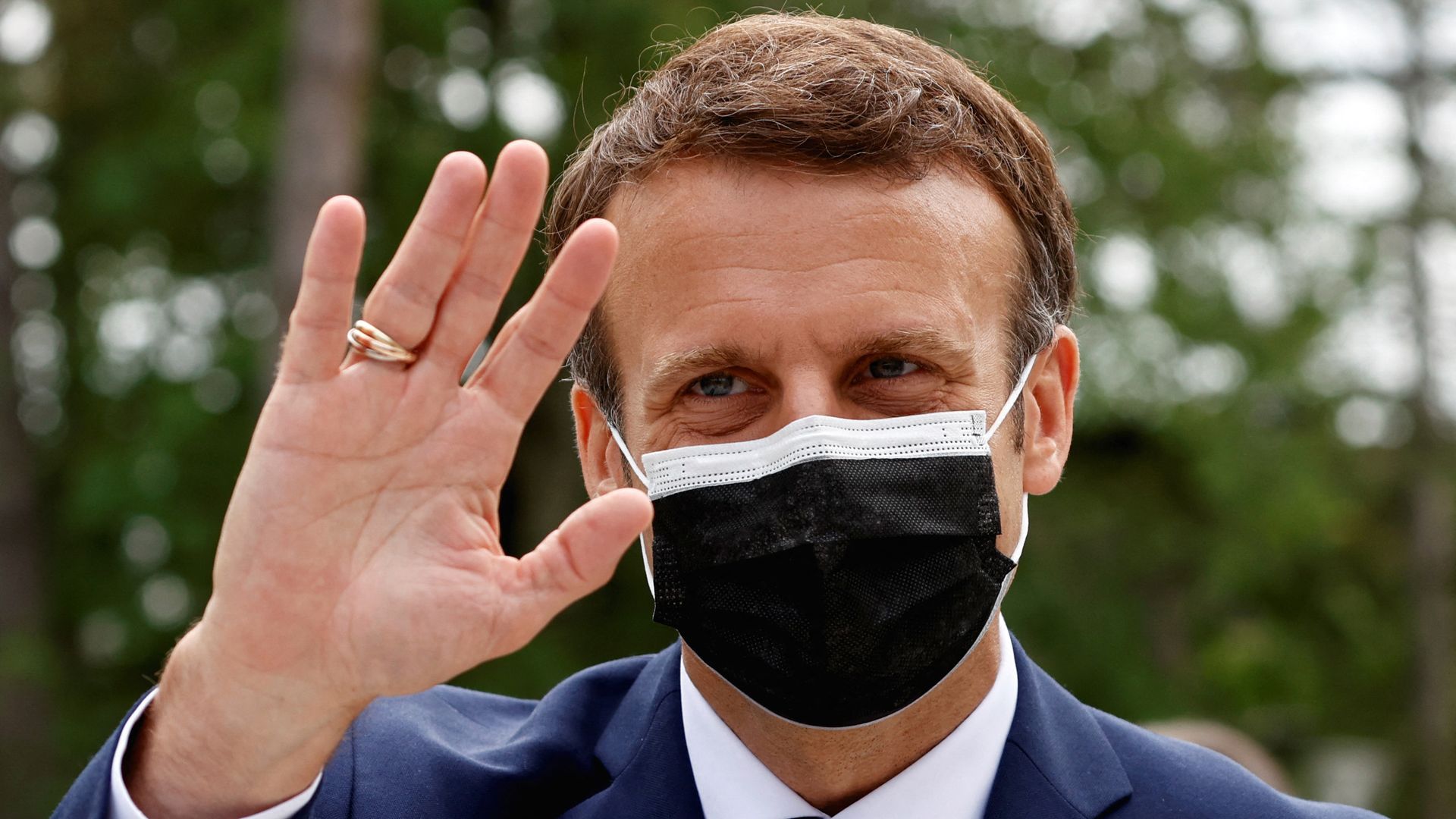 French President Emmanuel Macron's centrist party, La République en Marche, garnered only 10.9 % of the vote in Sunday's regional elections, which saw bigger wins for mainstream left-and-right wing parties, according to an exit poll by Elabe.
Why it matters: Sunday's regional elections are seen as a barometer for next year's national elections, which are only 10 months away, Politico reports.
The good news for Macron is that Marine Le Pen's far-right Rassemblement National (National Rally) also performed worse than expected on Sunday, per The Guardian.
The state of play: About 34% of the vote went to left-wing parties and about 29% went to right-wing parties, while the National Rally walked away with 19% of the vote, reports Politico.
Turnout was also low, with "68% of voters shunn[ing] the polling stations — an unprecedented rate of abstention," notes The Guardian.
Aurore Bergé, a member of Parliament for Macron's LREM, told local news that the results were a "slap in the face," per The Guardian.
Go deeper