India's "black fungus" infections exacerbated by crowded hospitals, lack of oxygen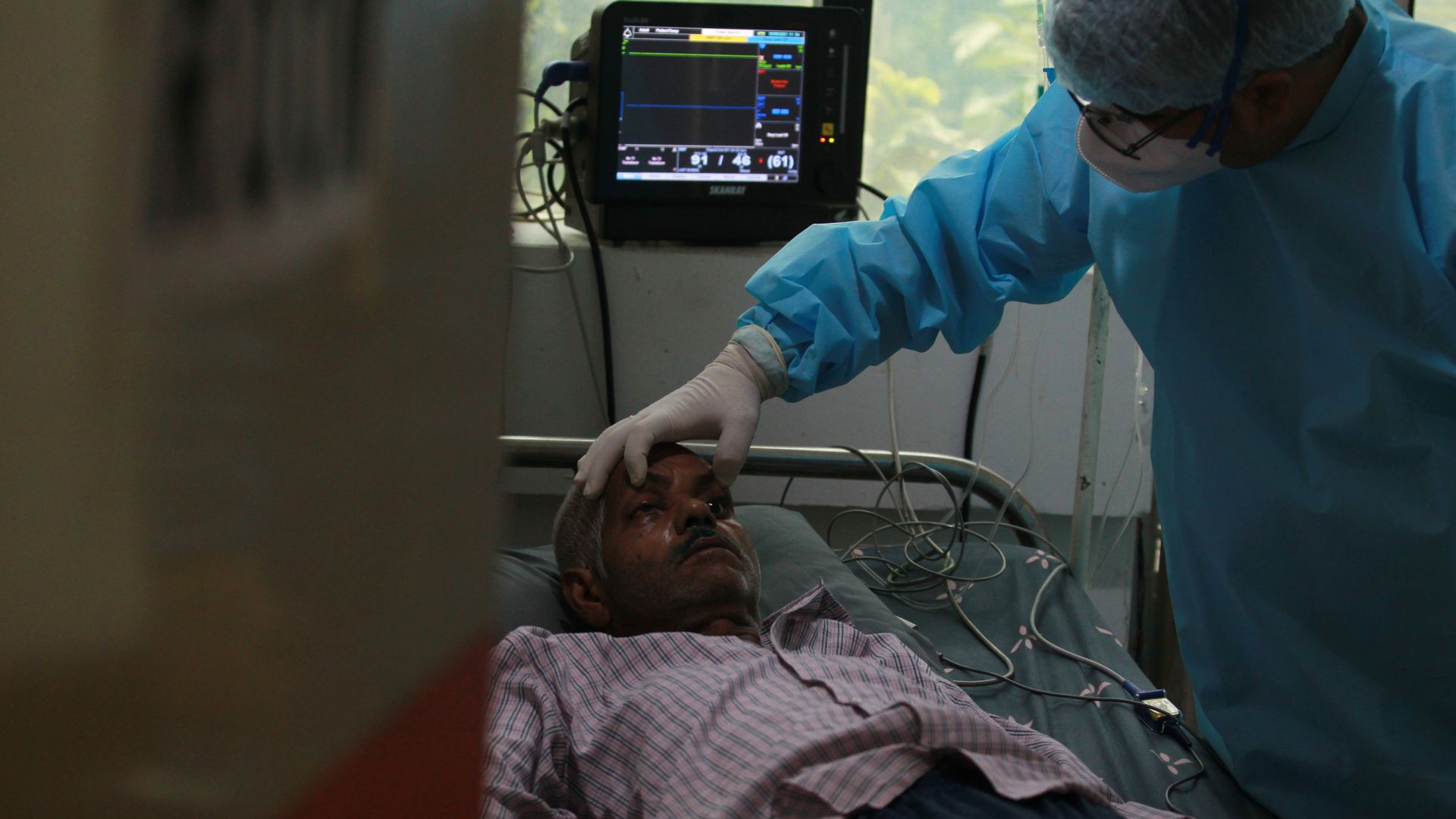 The surge in COVID-19 cases in India that resulted in cases of Mucormycosis, a "black fungus" infection, may have been caused by an excessive uses of steroids to treat patients, the New York Times reported Sunday.
Why it matters: "The pandemic has precipitated an epidemic," Bela Prajapati, an ear, nose and throat specialist, told the Times about the spread of black fungus infections.
Cases of infections have climbed to 30,000 from "negligible levels" in the past three weeks, per the Times.
The big picture: The alarming surge in COVID-19 cases in India, coupled with the country's oxygen shortages, prompted many doctors to resort to giving patients steroids in order to reduce inflammation in their lungs and ease breathing, sometimes to excessive levels, according to the Times.
Only 33.6% of patients received steroids at "appropriate levels," noted one study.
The steroids could have compromised patients' immune systems, increased blood sugar levels (particularly dangerous for diabetic patients), and even caused blood clots, leaving patients vulnerable to the fungus, per the Times.
In India's crowded hospitals doctors may not have had time to manage each patient and determine if they had underlying conditions such as diabetes that would make them more susceptible to Mucormycosis, microbiologist Arunaloke Chakrabarti told the Times.
The bottom line: "[F]our out of five Mucormycosis patients have had Covid-19. More than half have diabetes," reports the Times.
Go deeper