WHO declares Ebola outbreak in Guinea over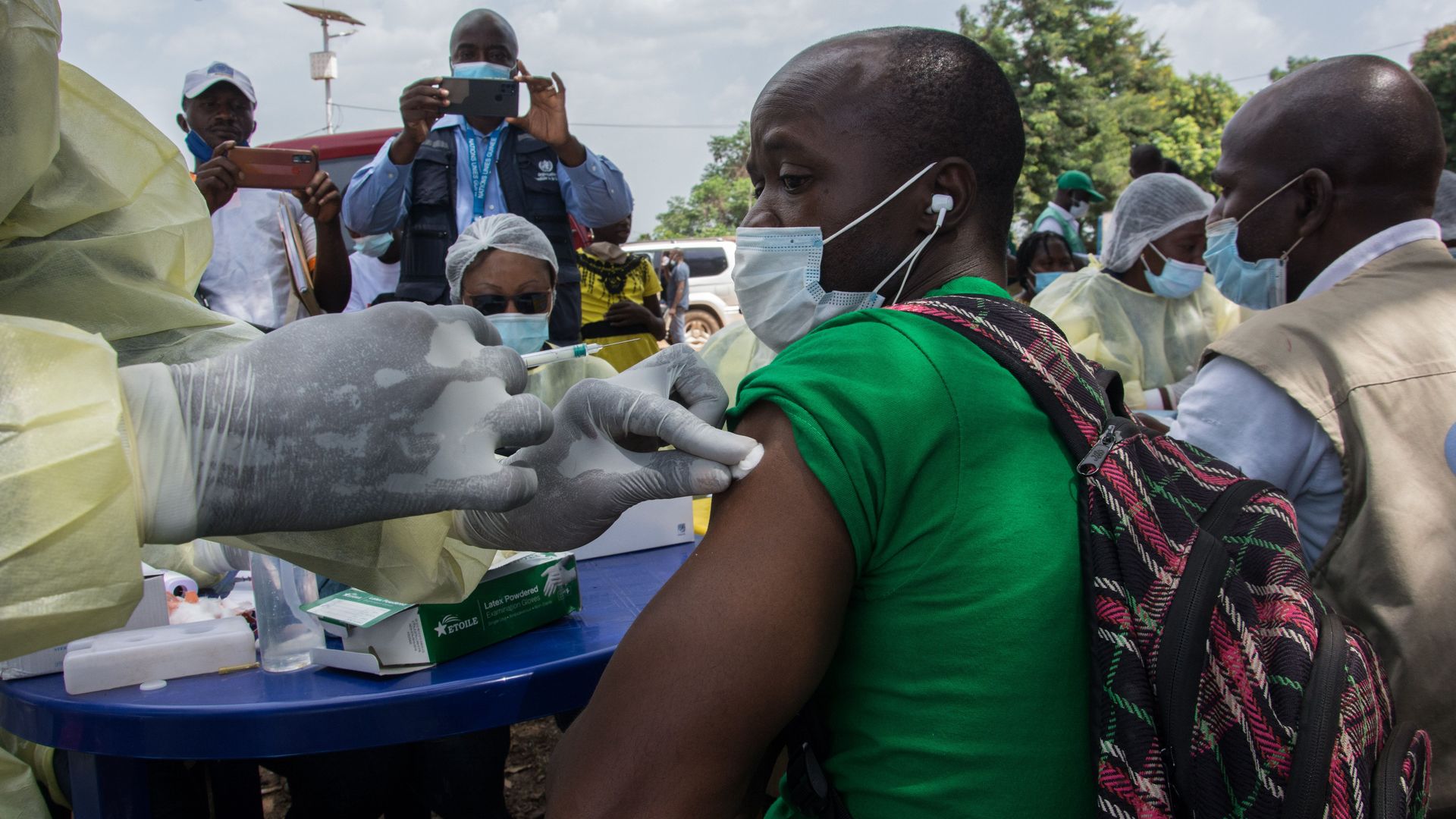 The World Health Organization on Saturday declared that the Ebola outbreak that had emerged in Guinea is over.
The state of play: WHO said Guinean health officials were able to move swiftly to contain the disease. A total of 16 people were confirmed to have been infected, with seven additional probable cases, and 12 people died.
Guinean health authorities in February had declared the outbreak after three cases were detected in the same region where the 2014-2016 outbreak — which killed a total of 11,3000 people mostly in Guinea, Sierra Leone and Liberia — started.
Ebola "causes severe bleeding and organ failure and is spread through contact with body fluids," Reuters writes.
What they're saying: "I commend the affected communities, the government and people of Guinea, health workers, partners and everyone else whose dedicated efforts made it possible to contain this Ebola outbreak," said Tedros Adhanom Ghebreyesus, WHO Director-General.
"Based on the lessons learned from the 2014–16 outbreak and through rapid, coordinated response efforts, community engagement, effective public health measures and the equitable use of vaccines, Guinea managed to control the outbreak and prevent its spread beyond its borders."
"Our work in Guinea continues, including supporting survivors to access post-illness care," he added.
Go deeper