U.S. triples COVID-19 vaccine pledge to Taiwan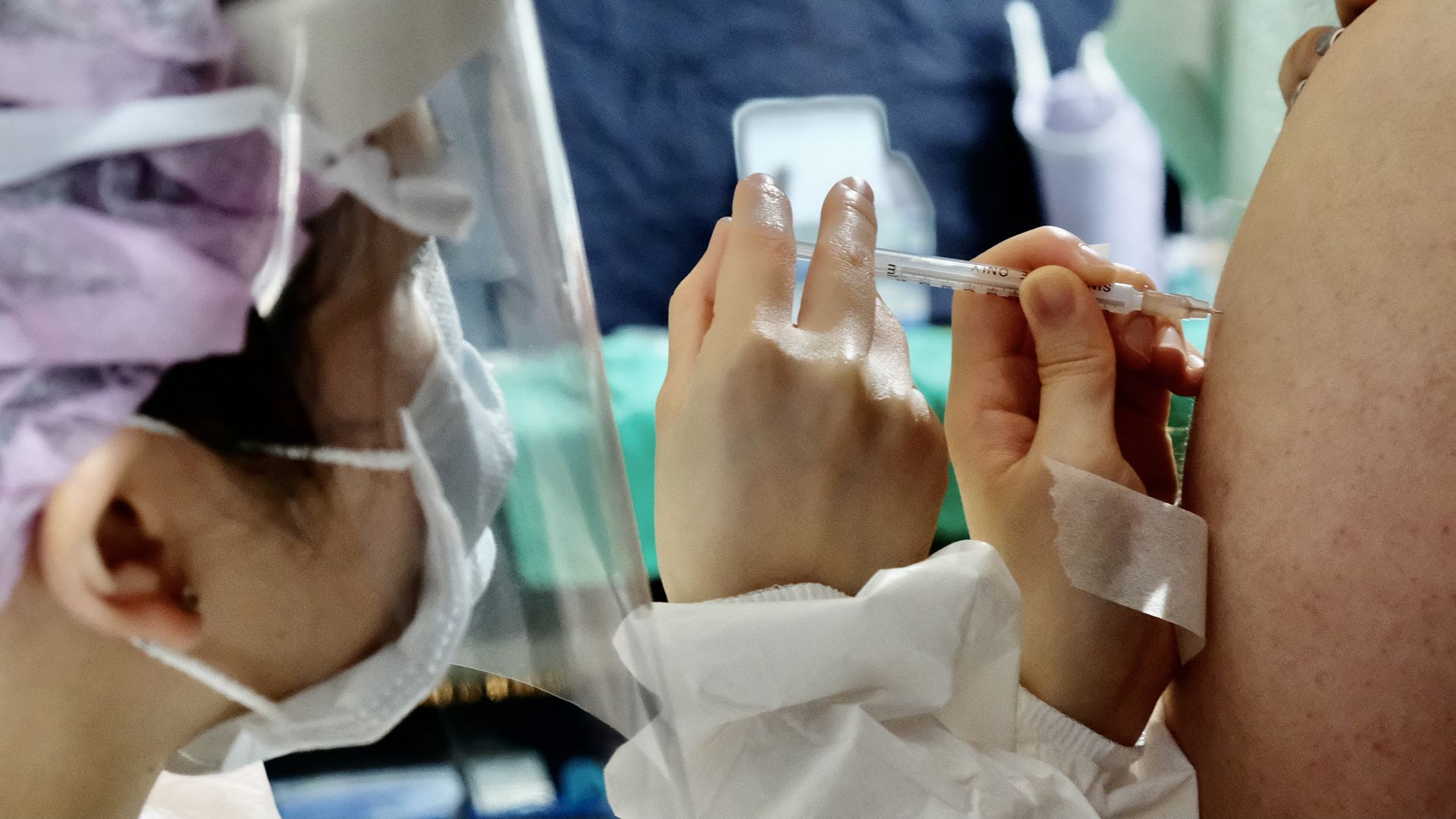 The United States is shipping 2.5 million vaccine doses to Taiwan as the island faces its first major coronavirus outbreak, State Department spokesman Ned Price announced Saturday.
The big picture: The United States initially pledged to donate 750,000 doses, but the number increased after President Biden said the United States would send 80 million shots made in the U.S. around the world, per Reuters, which first reported on the shipment.
Between the lines: Taiwan has been blaming China for the country's inability to acquire Pfizer-BioNTech doses, but Chinese officials say the accusations are "fabricated out of nothing," the New York Times reports.
Shanghai Fosun Pharmaceutical Group Co. Ltd. claims the exclusive right to sell Pfizer shots in China, Taiwan and Hong Kong.
China had recently offered to donate vaccines to Taiwan, but the Taiwanese government expressed concern about the safety and efficacy of Chinese vaccine shots, Reuters notes.
What they're saying: "We know that Taiwan has faced unfair challenges in its efforts to acquire vaccines, which makes this donation even more important," a senior Biden administration official told the Times.
"We have had a close partnership with Taiwan on global health issues and have been working together throughout the pandemic. Taiwan was there to help the United States in the earliest days of the pandemic, providing P.P.E. and other lifesaving materials," they added.
"We believe that these attempts by China to block purchases, for political purposes, are reprehensible," an administration official told Reuters.
By the numbers: Taiwan has reported a total of 13,959 confirmed virus cases and 538 deaths as of Saturday, according to data from Johns Hopkins University.
On May 22, the country reported more than 700 new daily cases, the highest since the start of the pandemic. Numbers have since gone down, with 187 new cases reported on Friday.
Go deeper