What's next: Super-fast delivery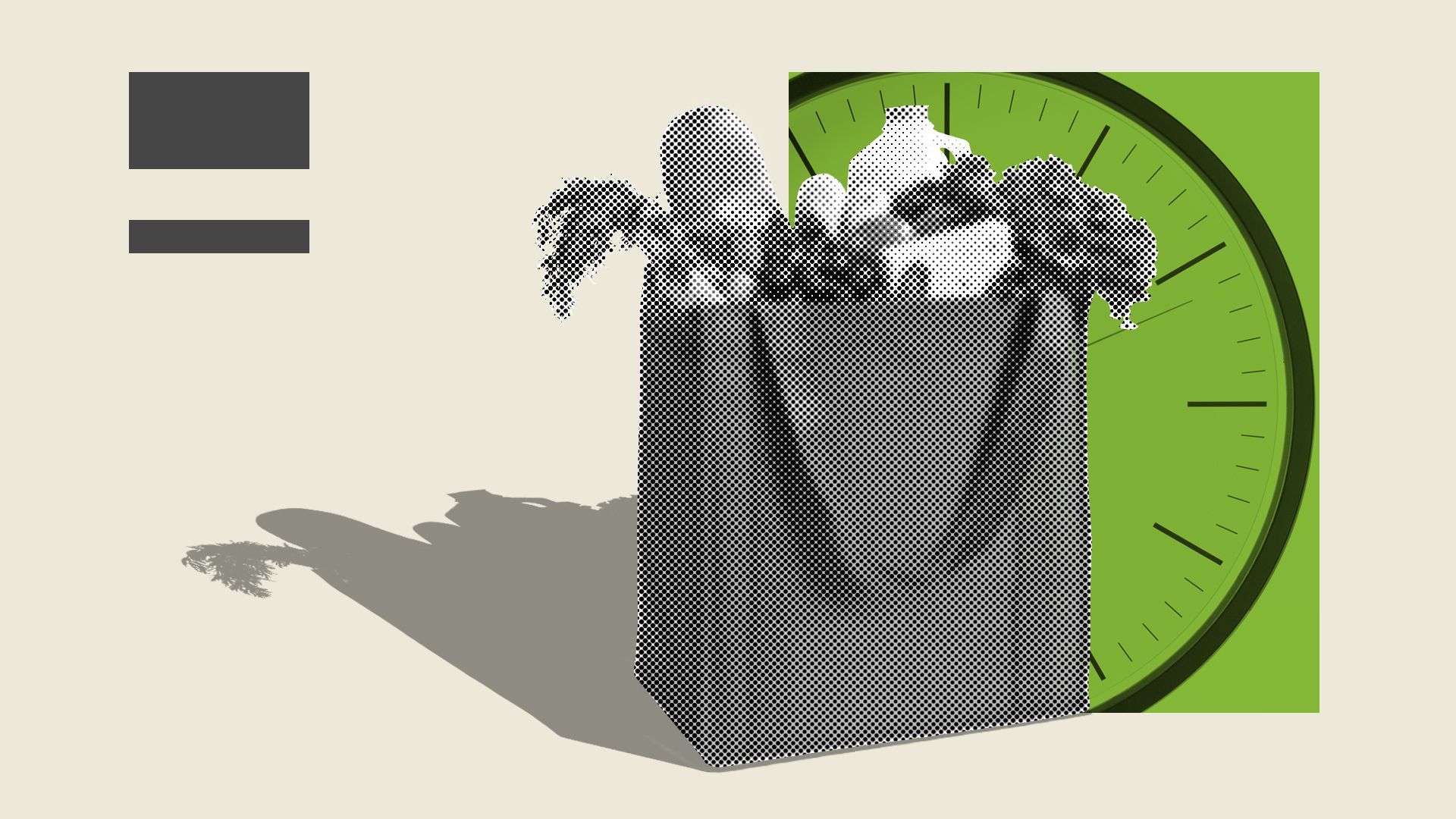 Food Rocket, a new San Francisco-based mobile app, promises to deliver grocery items within 10 to 15 minutes in certain areas. It's the latest in a slew of similar apps cropping up in the U.S. and abroad.
Why it matters: Startups and VCs are far from done with on-demand services.
How it works: On Wednesday, I ordered a few items to test Food Rocket, which also promises no delivery fees or order minimums and was touting multiple, limited-time discounts (I even added a couple of extra items at the end because my order was initially under $2). It arrived seven minutes later.
The company, which raised $2 million in April — from AltaIR Capital, Baring Vostok fund and the Angelsdeck group of business angels, including Philipp Bashyan — currently stores its inventory at three locations in San Francisco, strategically situated so it can hit its 15-minute delivery maximum. It has already signed leases to expand to Los Angeles and Chicago, founders Vitaly Alexandrov and Jerrin James says.
Food Rocket's delivery workers are full-time employees of the company, make guaranteed earnings and ride e-bikes (presumably to avoid getting too tired from the city's hills).
The big picture: A number of these fast-delivery services have cropped up around the world and in dense U.S. cities like New York.
The idea is not too dissimilar from so-called ghost kitchens, another growing trend over the last few years, where restauranteurs make meals to be delivered to customers without having retail space for diners.
Yes, but: It's unclear if this new breed of on-demand delivery startups have margins that are any better than their predecessors.
An order for a single avocado, for example, is unprofitable for the company, Alexandrov admits. And the current discounts and lack of delivery fees will likely change as the company becomes more established.
So it's a game of volume and scale — the math will only work out if and when the company hits a level of efficiency.
Of course, Alexandrov assures that it's possible, pointing out that similar companies in other countries have been able to achieve profits. The company also plans to eventually generate revenue from product ads in its app, he adds.
Go deeper