Attempting to reform gig work via co-ops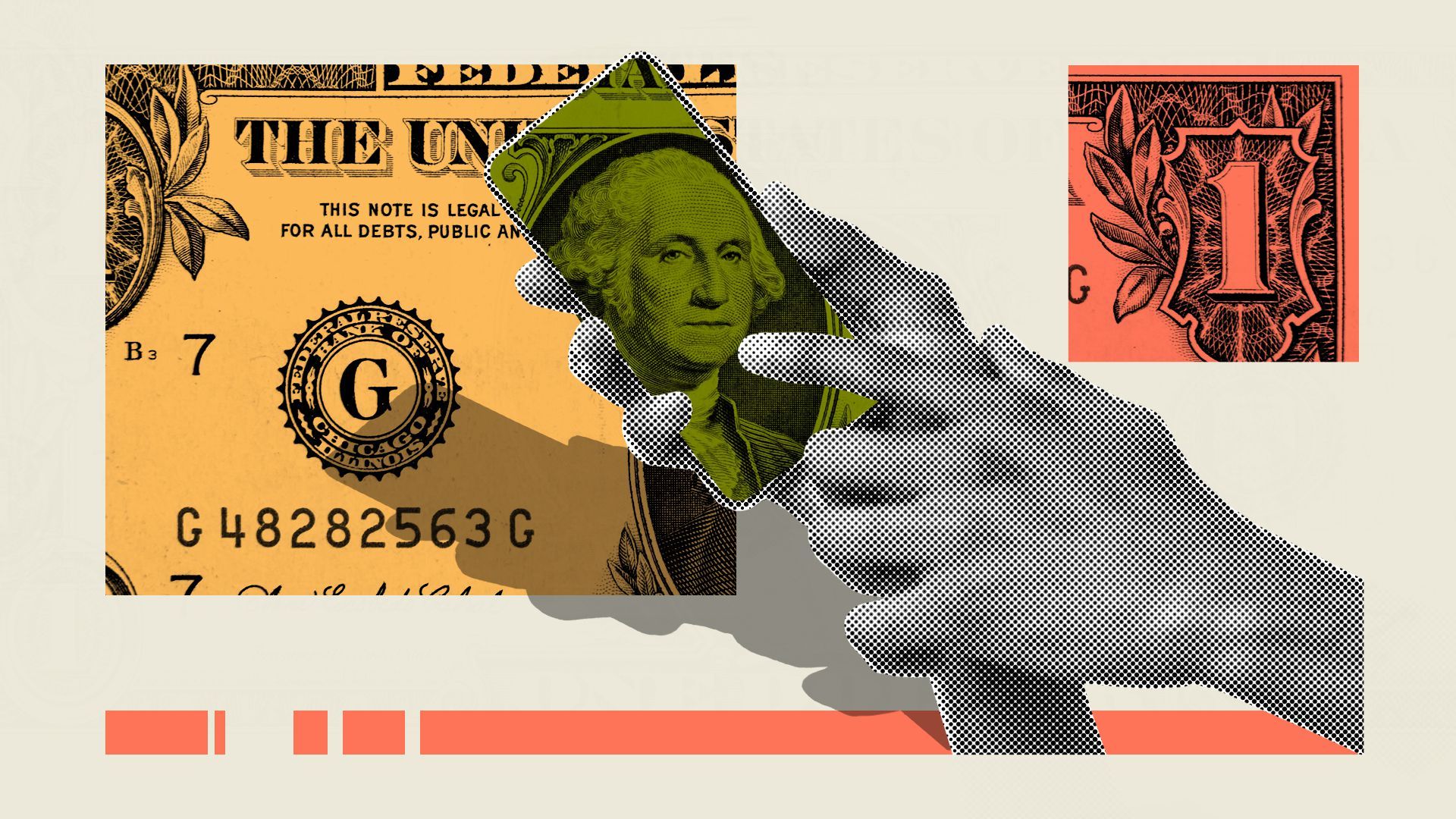 Ride-hailing service The Drivers Cooperative recently debuted in New York City, claiming that its lack of VC funding would result in better driver pay and lower passenger costs.
Why it matters: TDC's approach is a direct rebuke to the venture capital-fueled gig economy model.
Details: The organization is incorporated as a "worker cooperative corporation" and currently lets every signed-up driver enroll as a member of the co-op, which means receiving one share in the company and one shareholder vote.
The co-op takes a 15% cut of rides (compared to Uber and Lyft's roughly 20%) to fund its operations, and any leftovers at the end of the year will go back to drivers via profit-sharing.
The company says its drivers currently make on average about 30% more than they would driving for Uber or Lyft, and that riders pay slightly less.
The big picture: A number of companies have tried (and often failed) to reform the model popularized by Uber and Lyft, including:
Juno: The NYC-born startup promised it would give drivers equity in its company. It eventually sold to U.K.-based Gett and backtracked on its equity promise because regulators wouldn't allow it.
Austin's indies: A crop of upstarts, including a nonprofit and a Facebook group matching drivers and riders, emerged in Austin a few years ago when Uber and Lyft ceased operating for a year.
Dumpling: The startup, which charges drivers a monthly fee for using its app instead of taking a cut from each transaction, recently expanded into ride-hailing after getting its start in grocery delivery. Unfortunately, it's reportedly also run afoul of some workers with changes made to its apps.
Between the lines: "We're actually selling things for the price that they cost," says TDC co-founder Erik Forman, adding that Uber and Lyft's lack of profits are a sign that their approach isn't actually working.
The argument for the venture-backed model has been that it takes a lot of upfront capital to set up operations and grow very quickly to capture market share and compete with rivals.
That's also meant price wars on all fronts — including price cuts for riders and earnings bumps for drivers — which has mostly been financed by venture capital for the first several years of a company's life.
TDC has only raised about $300,000 via mostly debt and is preparing to raise just over $1 million.
And it's not the only one to take this approach. Driver's Seat, an app for drivers to collect and analyze data about their hours and earnings, is also set up as a cooperative. While free for drivers, it sells access to aggregate data and insights to municipalities.
Co-founder Hays Witt says the aim is to give drivers back some ownership and control over their work data.
Yes, but: It remains to be seen how a smaller, local upstart can fare in the face of multibillion-dollar public companies that are already household names.
While its brand can certainly appeal to many drivers' and passengers' sense of using a more "ethical" service, some will undoubtedly prefer convenience or sticking with the familiar.
And while Forman sees the technology as a commodity, companies like Uber and Lyft spend tremendous resources on developing, maintaining and fine-tuning their apps to keep drivers and riders happy.
The bottom line: Uber and Lyft proved there's a market for smartphone-enabled urban transportation — but the quest to meet that demand via a radically different approach to business is ongoing.
Go deeper