Georgia removes over 100,000 names from state's voter registration rolls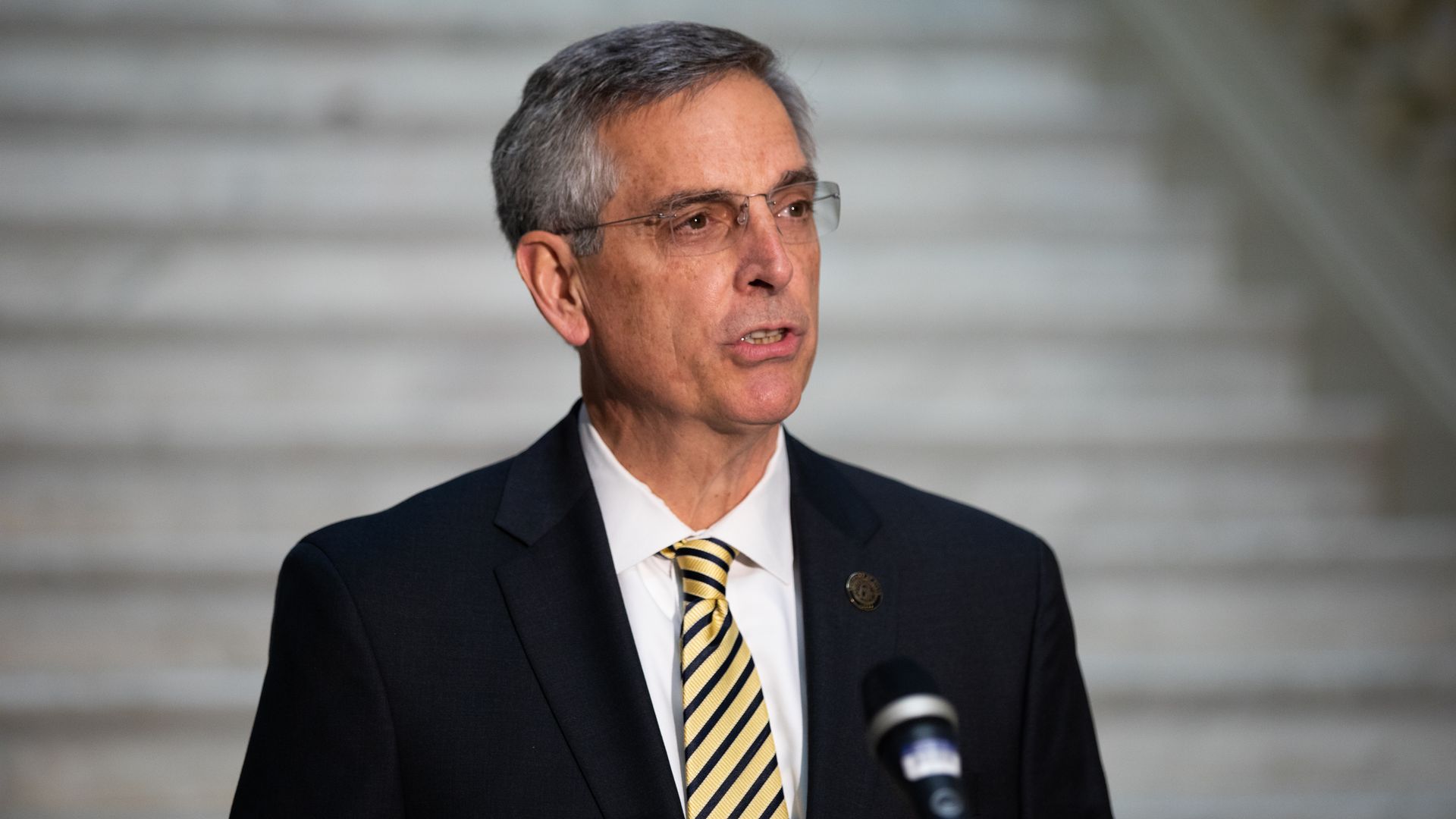 Georgia's secretary of state said on Friday that 101,789 "obsolete and outdated" names will be removed from the state's voter registration rolls to keep voter files "up to date."
The big picture: The announcement comes as several Republican-controlled states, including Georgia, have passed or signed into law legislation that imposes new and often restrictive voting measures.
The removal of the 100,000 names is the first "major cleaning" of voting rolls in the state since 2019, although Georgia regularly removes voter files for felony convictions and deaths.
Details: The removals include 67,286 voter files "associated with a National Change of Address form submitted to the U.S. Postal Service," 34,227 files that had election mail returned to sender, and 276 files that had not been in contact with election officials for at least five years.
What he's saying: "Making sure Georgia's voter rolls are up to date is key to ensuring the integrity of our elections," said Brad Raffensperger (R), the secretary of state.
"That is why I fought and beat Stacey Abrams in court in 2019 to remove nearly 300,000 obsolete voter files before the November election, and will do so again this year. Bottom line, there is no legitimate reason to keep ineligible voters on the rolls," he added.
Go deeper