Cancellation of NATO flag-lowering ceremony in Afghanistan causes confusion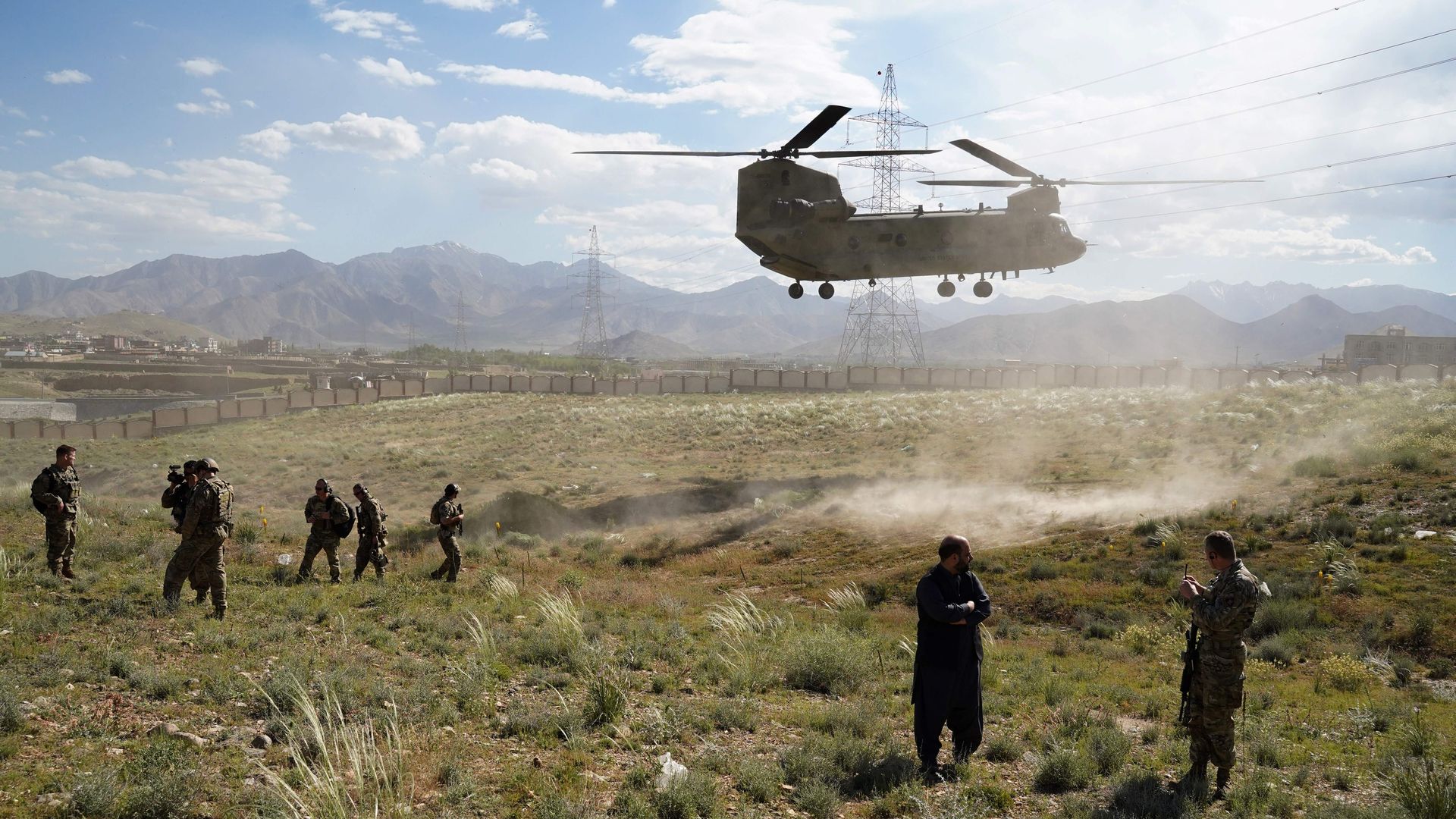 U.S.-led military forces in Afghanistan abruptly canceled a planned flag-lowering ceremony with NATO allies over what the ceremony was meant to signify, three U.S. Defense officials told NBC News on Friday.
Why it matters: It's a reflection of concern and uncertainty about the United States's withdrawal of troops at large. Defense contractors have sought more guidance from the government while some Afghans fear the Taliban will have more ammunition once the United States leaves, per NBC News.
Details: Officials say the flag-lowering ceremony was not meant to signify the end of NATO's "Resolute Support" mission, which trains and assists Afghan security forces. It was supposed to give the 13 NATO partners an opportunity to gather before coalition troops depart.
Senior allied officers had planned to lower their nations' flags at the mission's headquarters building to recognize their contributions to Afghanistan.
But some saw the ceremony as an end to the mission and closure of the headquarters, according to officials, leading to the event's cancellation hours before it was set to begin.
The ceremony will likely take place on another day.
The big picture: President Biden announced in April that all U.S. troops would leave Afghanistan by Sept. 11, but military forces are departing faster than scheduled. Pentagon officials say the pullout is likely to finish two months earlier than planned, according to NBC News.
But Afghans who worked as interpreters or contractors for U.S. forces are concerned that the uncertainty of U.S. support post-withdrawal will leave Afghanistan vulnerable.
"As Afghans look for visible signs that Biden's promised support will continue, what they see is a rush to the door — and silence about the details that would make the promises real," Ronald Neumann, a former U.S. ambassador to Afghanistan, wrote in an opinion piece for the Washington Post.
Go deeper