White House pauses Ukraine military aid package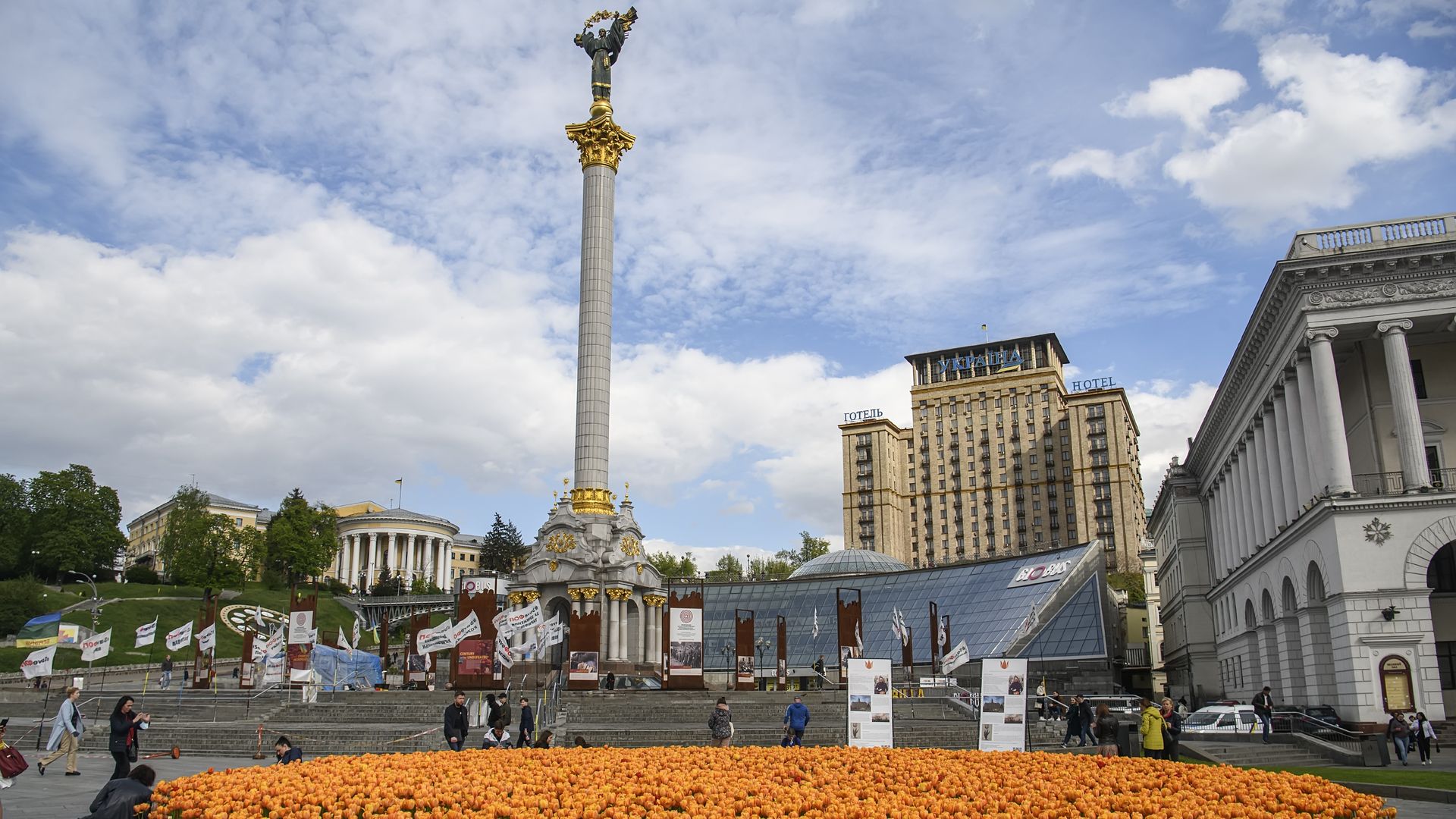 The Biden administration has temporarily paused a military aid package to Ukraine that included lethal weapons, according to Politico.
The big picture: The aid package — which would be worth up to $100 million — was created in response to aggressive Russian troop movements along Ukraine's border this spring, per Politico.
Officials on the National Security Council decided to pause the aid package after Russia announced it would end the massive buildup of troops and before President Biden's summit with Russian President Vladimir Putin, per Politico.
The aid package is still intact and could be sent to Ukraine quickly if needed, according to Politico.
The White House Friday afternoon disputed the characterization of the aid: "The idea that we have held back security assistance to Ukraine is nonsense. Just last week—in the run-up to the U.S.-Russia Summit—we provided a $150 million package of security assistance, including lethal assistance," press secretary Jen Psaki said in a statement.

The statement did mention that contingency funds have been prepared and are ready "in the event of a further Russian incursion into Ukraine."
Flashback: In 2014, the Russian government invaded and seized Ukraine's Crimea region, backing a pro-Russian separatist rebellion in eastern Ukraine, killing more than 14,000 people.
Catch up quick: Items being considered as part of the package included short-range air defense systems, small arms and anti-tank weapons, per Politico.
Since 2014, the United States has provided about $2.5 billion in military aid to Ukraine, according to Politico.
Editor's note: This story has been updated.
Go deeper