United States withdrawing some troops, aircraft from Middle East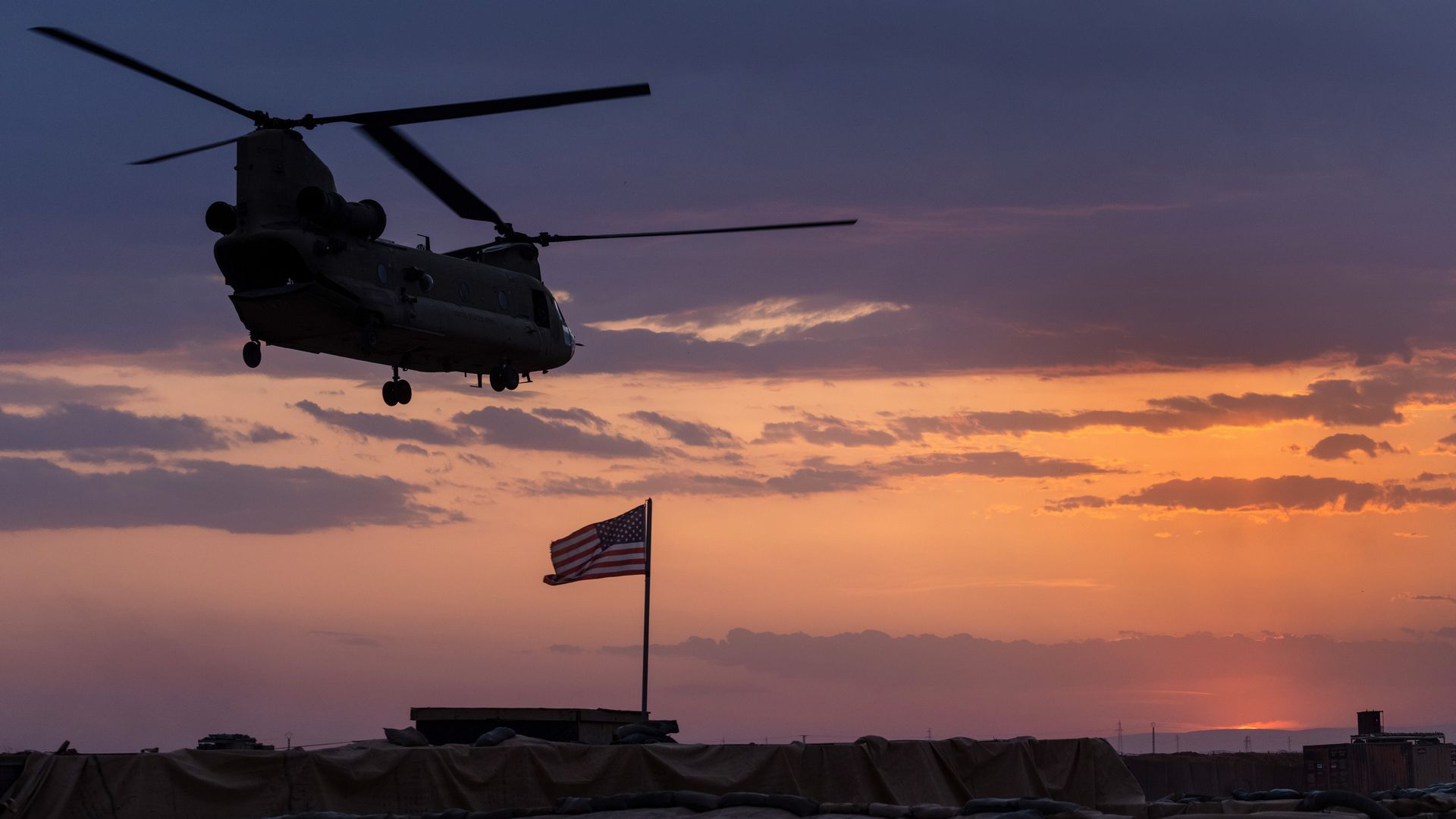 The Biden administration is pulling out hundreds of troops, aircraft and anti-missile batteries from the Middle East, the Wall Street Journal exclusively reported on Friday.
Why it matters: The decision reflects the administration's intent to reduce its footprint in the Middle East and instead bolster armed services against China and Russia.
The move follows a June 2 call between Defense Secretary Lloyd Austin and Saudi Crown Prince Mohammed bin Salman, administration officials told the Journal.
Details: The withdrawals involve approximately eight Patriot anti-missile batteries from countries including Iraq, Kuwait, Jordan and Saudi Arabia, per the WSJ. The redeployment, which started earlier this month, includes hundreds of troops that support the systems.
The U.S. military is also withdrawing another anti-missile system from Saudi Arabia and reducing the number of jet fighter squadrons assigned to the region.
It will still maintain tens of thousands of forces in the Middle East, a senior defense official told the WSJ, calling the move a "realignment of resources with strategic priorities."
"The decision to remove some of the defensive systems reflects a Pentagon view that the risk of escalating hostilities between the U.S. and Iran has diminished as the Biden administration pursues nuclear talks with Tehran and has signaled its intention to ease sanctions if the 2015 nuclear deal is restored," WSJ writes.
The big picture: The United States has been easing out of parts of the region by installments. The military cut its forces in Iraq by half last fall and plans to completely withdraw from Afghanistan by Sept. 11.
Go deeper