EU envoy: Ethiopia's leaders said they "are going to wipe out" Tigrayans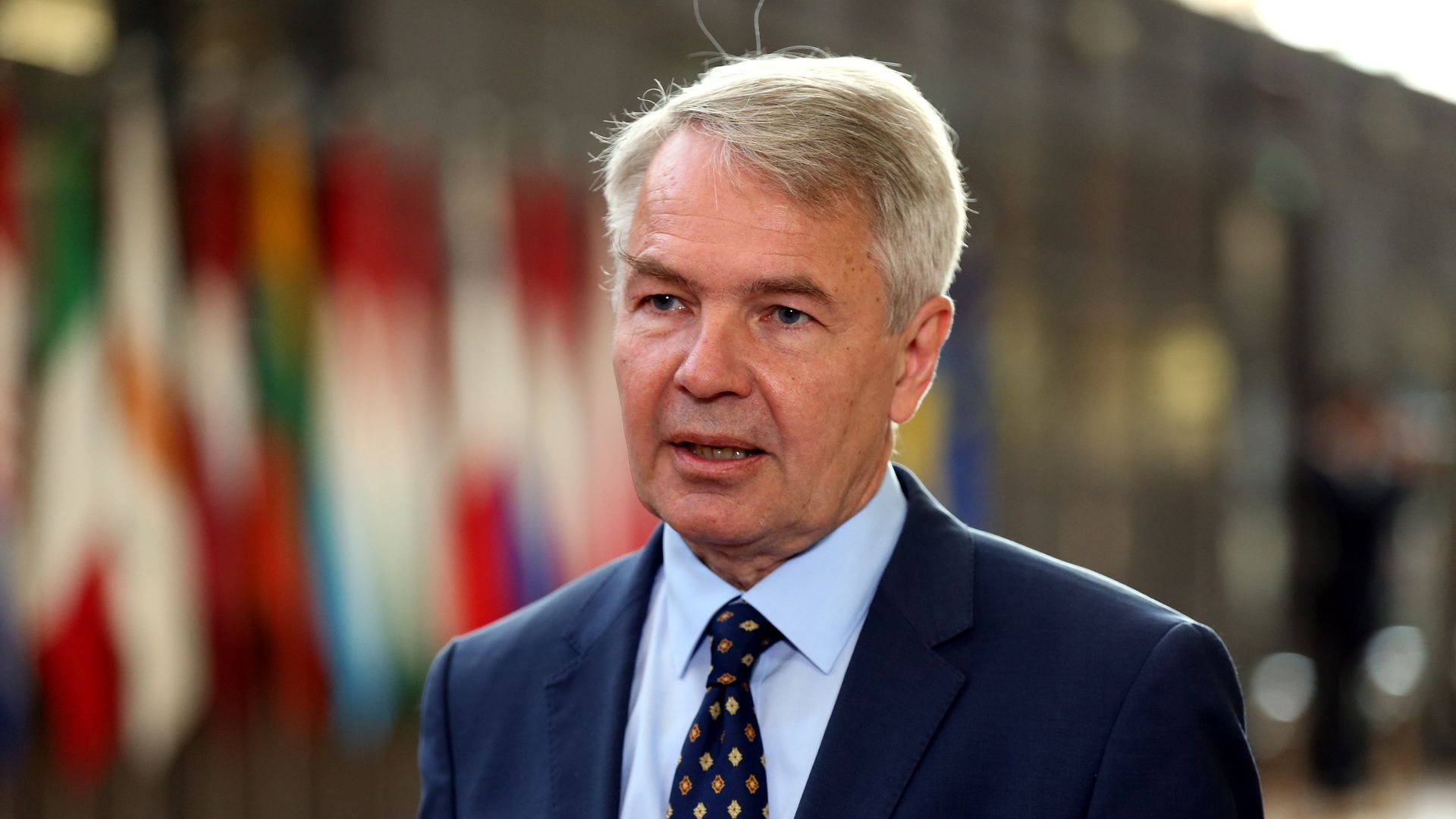 During closed-door talks in February, Ethiopian Prime Minister Abiy Ahmed and other ministers said they were "going to wipe out the Tigrayans for 100 years," according to a European Union special envoy, the AP reports.
Why it matters: Pekka Haavisto, Finland's foreign minister, condemned the statements this week, warning that the claims from Ethiopia's leaders "looks for us like ethnic cleansing," per AP.
Flashback: Haavisto, who has served as the EU's special envoy in Ethiopia for months, had two days of "substantive meetings" with Abiy and other ministers in February.
They discussed the growing humanitarian crisis in the northern Tigray region of Ethiopia, where thousands of civilians have been killed and a famine has plagued more than 350,000 people.
Driving the news: Haavisto's statements come as Ethiopia prepares to vote in a national election on Monday, which will test Abiy's leadership and the prospects for democracy in the country, which is facing a wave of ethnic violence.
What they're saying: "If you wipe out your national minority, well, what is it?" Haavisto said this week during a question-and-answer session with a European Parliament committee.
"You cannot destroy all the people, you cannot destroy all the population in Tigray," Haavisto said. "And I think that's very obvious, that we have to react, because it looks for us like ethnic cleansing. It is a very, very serious act if this is true."
Ethiopia's foreign ministry dismissed Haavisto's comments as "ludicrous" and a "hallucination of sorts or a lapse in memory of some kind," according to AP.
Go deeper