Texas lawmaker pushes for guaranteed paid parental leave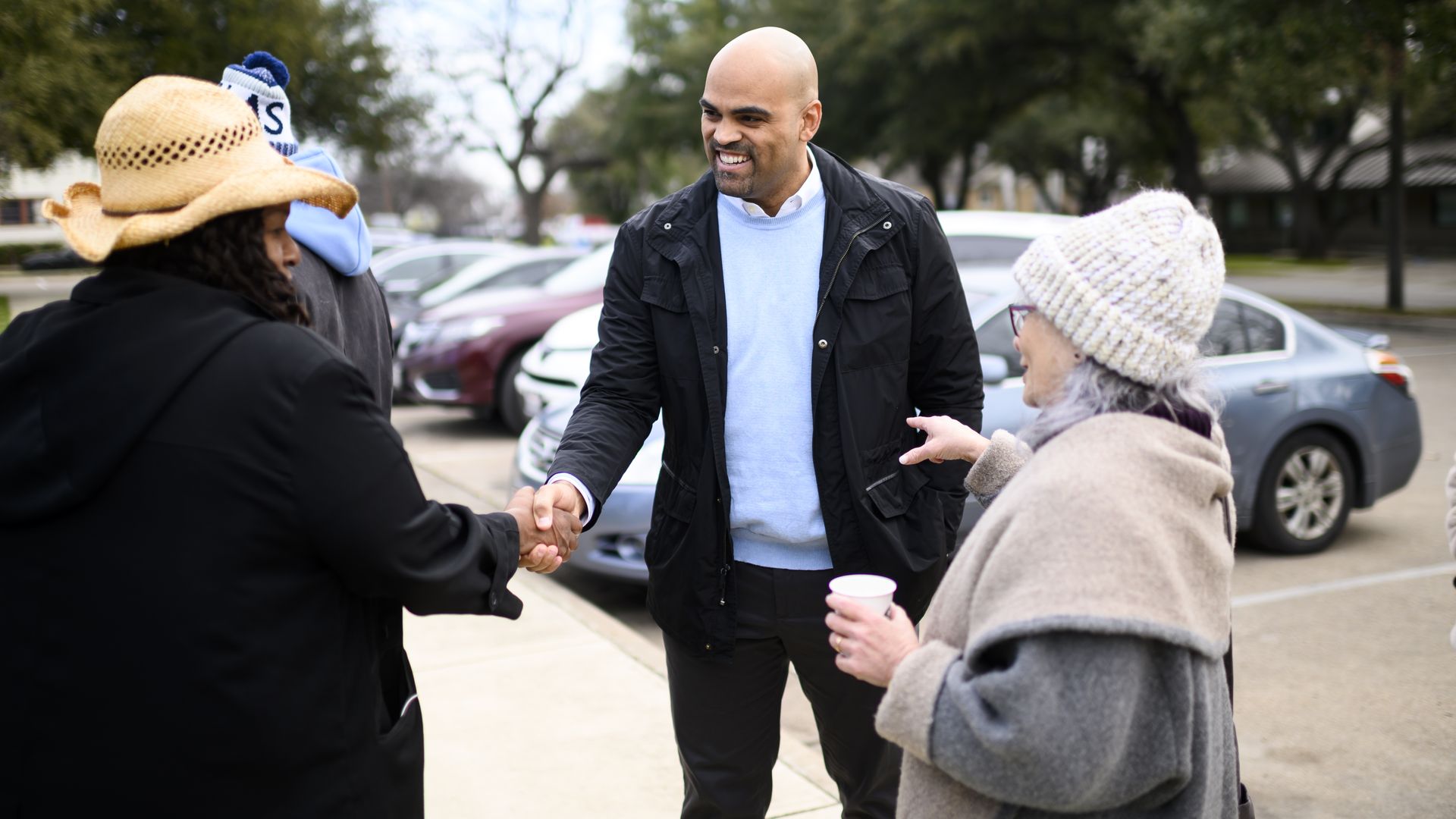 With Father's Day on Sunday, a Texas lawmaker is renewing calls for guaranteed paid parental leave, per CBS News.
The big picture: Democratic Rep. Colin Allred, a former NFL linebacker and father of two, is a firm advocate for guaranteed paid parental leave, which is currently offered for new dads at just 9% of companies nationwide, per CBS.
The United States is one of just two countries along with Papua New Guinea that does not guarantee paid parental leave to men or women, according to CBS.
President Obama, President Trump and President Biden have all supported paid parental leave, but have not implemented policy surrounding the issue.
Biden has proposed providing 12 weeks of paid family leave under the American Families Plan, but has not been able to garner bipartisan support to pass the measure.
What he's saying: "You know, that's one of the things I think makes you feel so frustrated with Washington, in general, is that you can have a lot of agreement around something, but still it's very difficult to get anything done and to get it through and to become law," Allred said, according to CBS.
Driving the news: Allred, who took two weeks off from his congressional duties in 2019 to be with his newborn baby, was the first member of Congress to announce his paternity leave, per CBS.
Go deeper