Exclusive poll: Broad public support for new tech regulations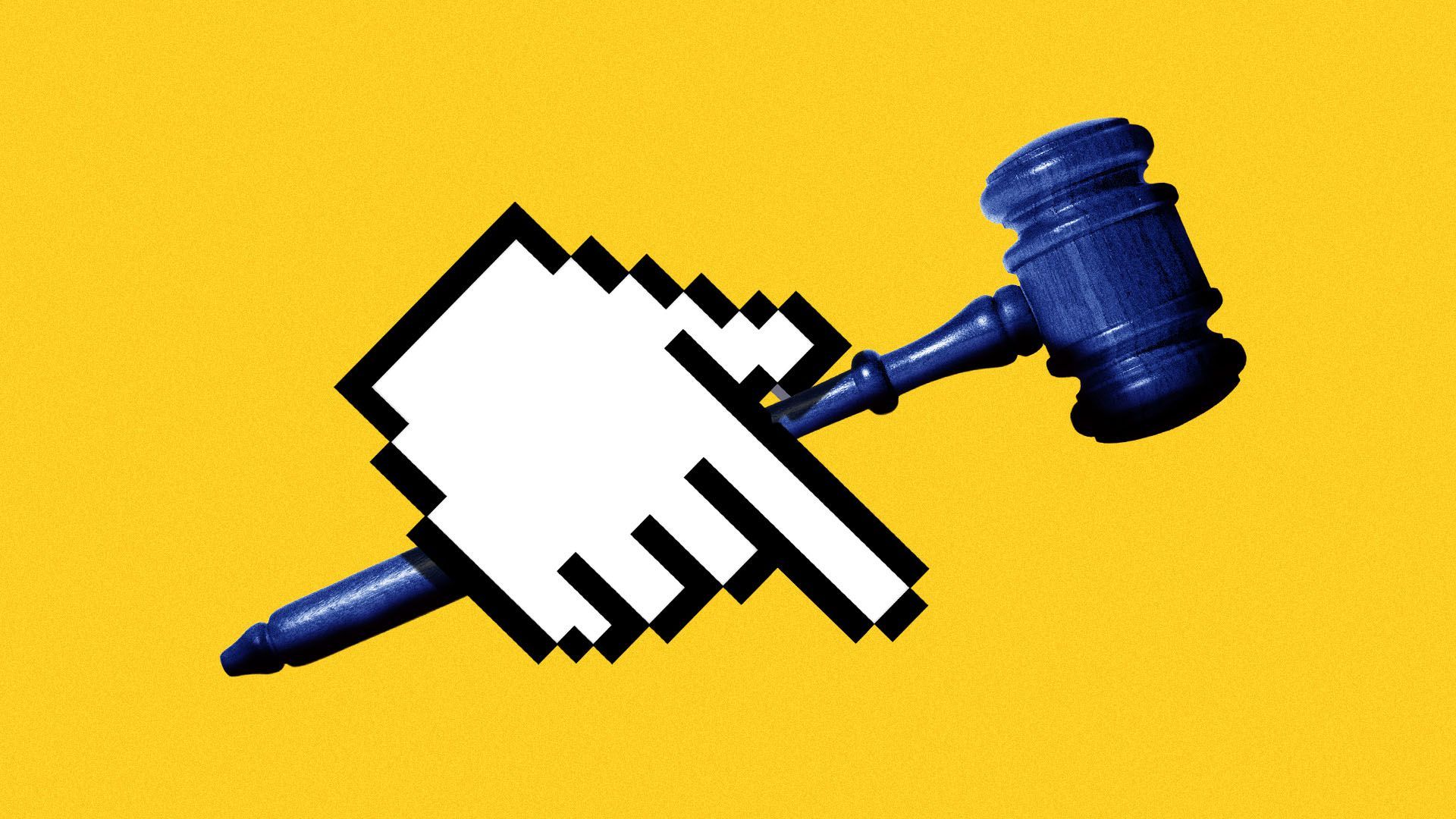 On the heels of the new House bills and Lina Khan's ascent to the head of the FTC, new polling from left-leaning polling firm Data for Progress shared exclusively with Axios shows support for stricter regulation of technology platforms.
Context: The poll comes as members of Congress have introduced new antitrust proposals and the Biden administration appointed a new chair for the Federal Trade Commission known for backing stronger enforcement.
By the numbers: A survey of 1,203 likely voters taken May 14-17 finds that 82% of respondents are somewhat or very concerned about children being radicalized by online content and 76% somewhat or very concerned about becoming addicted to online platforms.
Nine in 10 voters are very or somewhat concerned about data breaches, and the poll results showed broad support for new rules for social media firms, with equal support from Republicans and Democrats.
Most notably, the poll shows that a majority of voters, evenly by party, support breaking up tech companies into smaller entities — 57% of polled Democrats (22% "strongly supporting" and 35% "somewhat supporting") and 57% of Republicans (34% "strongly supporting" and 23% "somewhat supporting").
Be smart: The poll did not explore the issue of alleged social media bias against conservatives, a majorly motivating factor for Republicans who want to regulate Big Tech.
The parties share enthusiasm for taking on the companies, but differ in both motivations and preferred remedies.
Go deeper