Poll: Americans are restarting pre-coronavirus daily activities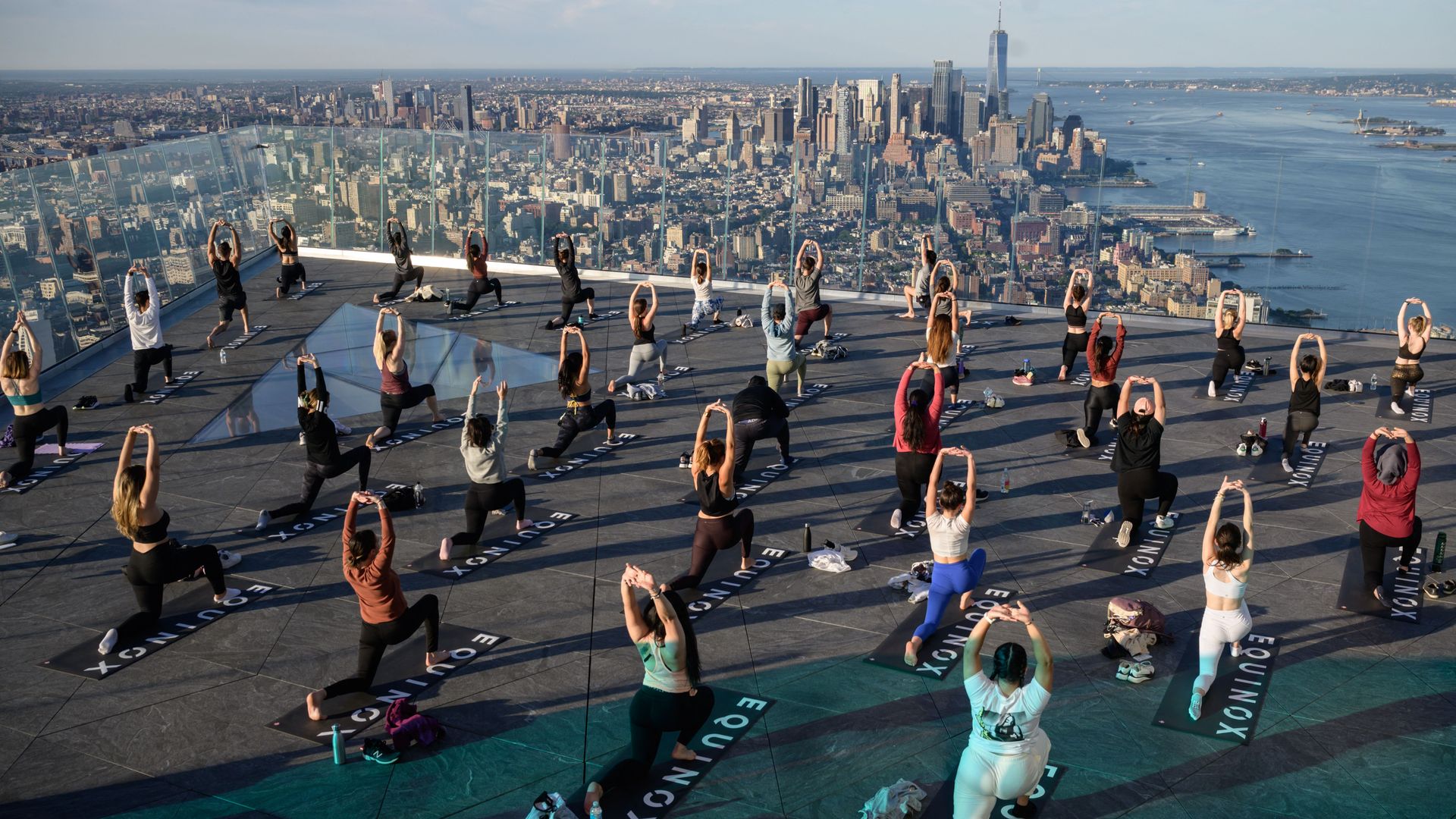 Americans are relaxing COVID-19 precautions and resuming activities they did before the virus shut down parts of the country in early 2020, according to a new AP-NORC Center for Public Affairs Research survey of 1,125 adults.
Why it matters: Almost all states have lifted most of their restrictions as vaccination rates have steadily increased throughout the country, and as new coronavirus cases have dropped to the lowest level since the start of the pandemic.
By the numbers: Around 75% of respondents who frequented restaurants or bars before the pandemic said they will return to those businesses, up from around 50% a year ago.
Around 66% of people who used to travel at least monthly before the pandemic said they will go on a trip in the next few weeks.
Only 21% of people who responded to the survey said they were very or extremely worried about coronavirus infections in their inner circle.
37% said they always wear a mask when they were around people outside their households, down from 65% in late February 2021.
40% said they were extremely or very likely to wear a mask for indoor activities outside their homes, while just 28% said the same about outdoor activities.
Around 40% also said they were comfortable with the pace at which their area was reopening, though 34% said they thought restrictions in their area were being lifted too quickly.
The big picture: The U.S. reported a little over 10,000 new COVID-19 cases and 281 deaths on Thursday, according to Johns Hopkins University data.
The country has administered a total of 315 million vaccine doses as of Thursday, according to Bloomberg's tracker. 53% of Americans have received at least one dose, and 44.5% have been fully vaccinated.
Methodology: This AP-NORC poll of 1,125 adults was conducted June 10-14 using a sample designed to be representative of the U.S. population. The margin of sampling error for all respondents is plus or minus 4.2 percentage points.
Go deeper