Jerome Powell's take on the labor market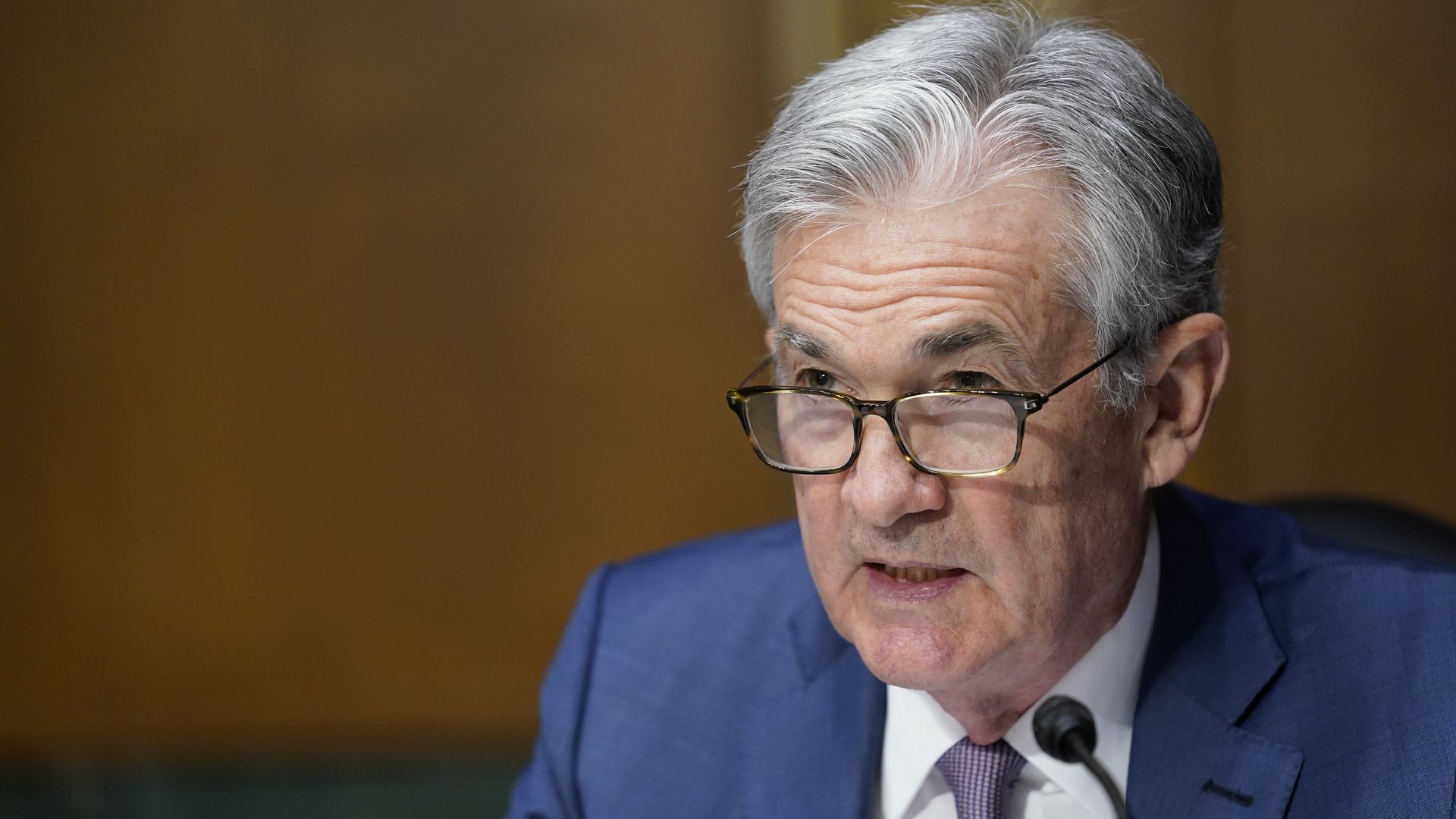 In the fog of all the takes on the Fed's rate liftoff timeline this week, chair Jerome Powell's view of the labor market got relatively little attention.
The big picture: At Wednesday's press conference, Powell continued to express confidence in strong employment growth throughout the rest of the year — along with a dose of humility about the forecasting.
Why it matters: The apparent mismatch between available jobs and unemployed Americans has perplexed analysts and investors over the last few months. And full employment is one of the guiding lights underpinning any Fed policy moves.
What he's saying: "I am confident that we're on a path to a very strong labor market — a labor market that shows low unemployment, high participation and rising wages for people across the spectrum," Powell said on Wednesday.
The state of play: Powell highlighted a few things clouding the current picture.
Retirements. "We've seen a significant number of people retire. And so, we don't actually know exactly what labor force participation will be as we go forward."
Job switching. "The act of going back to one's old job, that's already happened. So, this is a question of people finding a new job. And that's just a process that takes longer — there may be something of a speed limit on it."
Powell also highlighted the oft-mentioned themes of lack of childcare, fear of COVID and unemployment insurance as factors keeping some on the sidelines.
The Fed forecasts that U.S. unemployment will fall to 4.5% by the end of the year — it's currently 5.8% — and to 3.8% next year. That's basically unchanged from its projections in March.
Yes, but: "This is an extraordinarily unusual time, and we really don't have a template," Powell said. "We have to be humble about our ability to understand the data. It's not a time to try to reach hard conclusions."
Go deeper: Fed chair Jerome Powell faces grueling summer audition for a second term
Go deeper