Economic fears during the COVID comeback have been largely transitory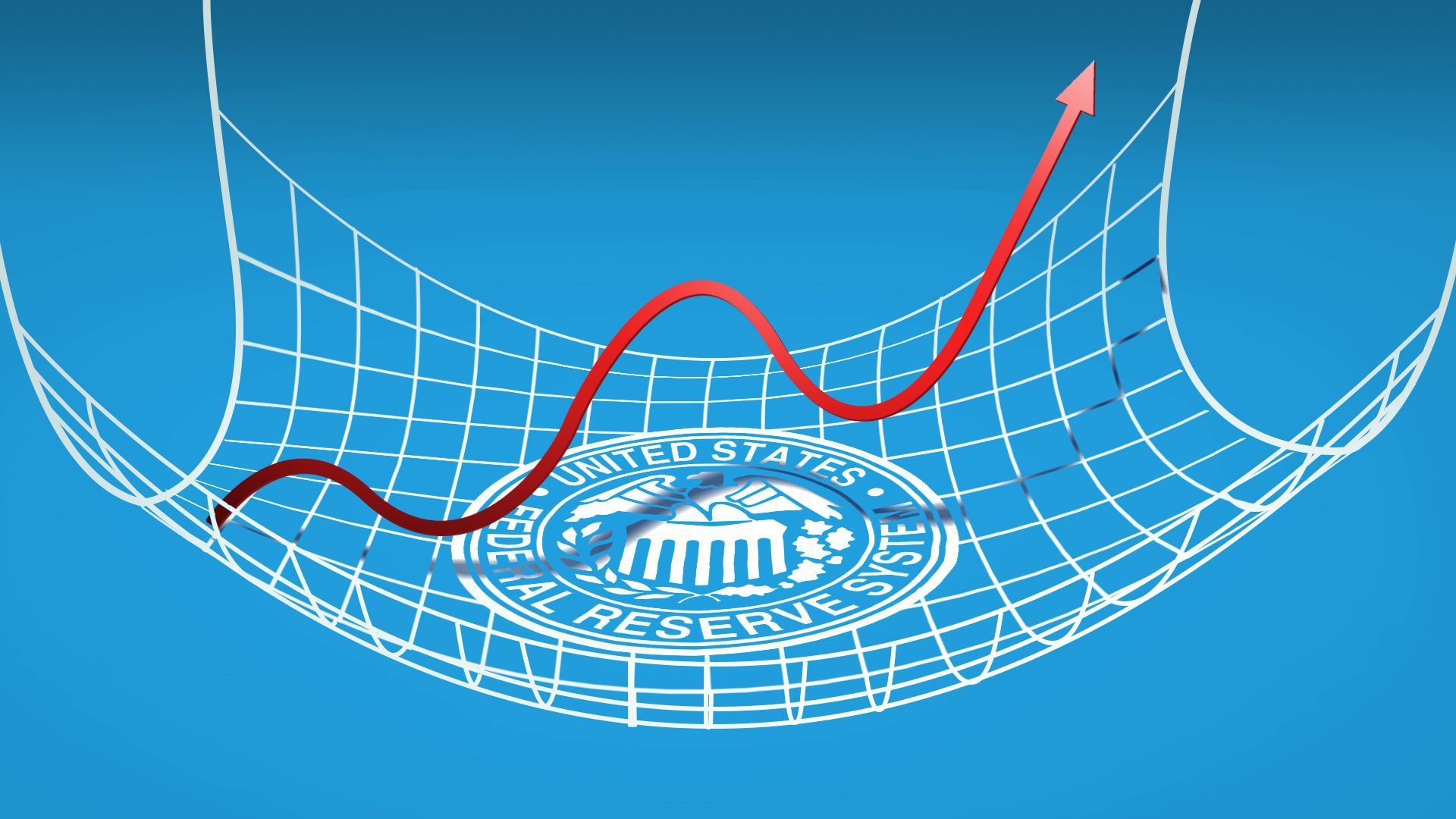 Although the U.S. economy is well into a recovery from the depths of the COVID-19 crisis, there's been plenty of news along the way that could have battered markets or led to a more sustained correction. But so far, that hasn't happened.
Why it matters: The equity market still has almost blind faith that the Federal Reserve will bail it out in a time of crisis, and, increasingly in the belief that the current bout of inflation will be largely temporary.
"Now we just see flashes of fear, and then it goes away. There's just so much reassurance coming from the Fed," Kristina Hooper, chief global market strategist at Invesco, tells Axios.
State of play: Wednesday's market shocks from the big reveal that the Fed might raise rates earlier than expected — in 2023 — have already been somewhat absorbed.
The big picture: In the last few months, the market has shrugged off disappointing jobs reports, surprisingly high inflation growth, and a hard-to-understand labor market imbalance.
The longest string of down days in the S&P 500 this year was one five-day period, beginning Feb. 16, according to S&P Global Market Intelligence. At the time, investors were beginning to price in stronger and faster inflation.
The S&P is up 14% for the year so far.
Yes, but: Economists and analysts continue to underestimate some of the risks to the recovery, particularly noticeable with the missed consensus in recent jobs and inflation data, Hans Mikkelsen, credit strategist at BofA, tells Axios (h/t to a recent BofA report by Mikkelsen, opining that fear is transitory, for the turn of phrase).
"I think we're underestimating inflation. And I think we are underestimating how quickly the Fed is going to change its tone," Mikkelsen said in an interview on Wednesday — even before the Fed's latest forecasts came out.
The bottom line: Though markets still have broad support from the Fed, watch for volatility in the next few months since estimating the pace of the recovery has proven difficult, Mikkelsen says.
Go deeper: The day everything — and nothing — changed for the Fed
Go deeper