Corruption concerns shape politics in Central and Eastern Europe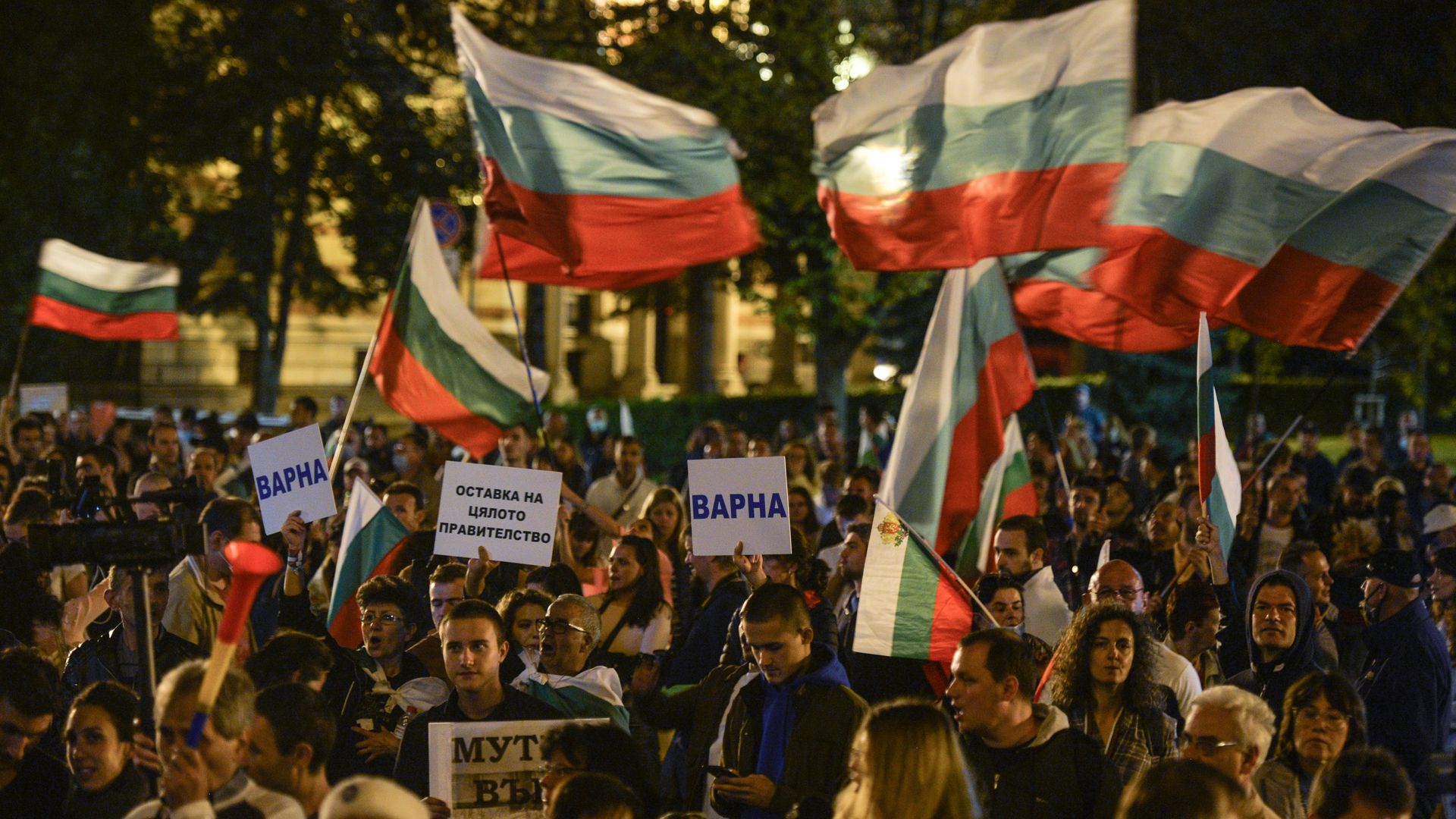 Corruption is a growing concern for voters in Europe, with respondents across the 27 EU member states twice as likely to think it's getting worse (32%) in their country than getting better (16%), according to a Transparency International survey.
The big picture: As you move south and east, the concerns grow more acute. Huge majorities in countries like Croatia (92%), Bulgaria (90%) and Slovenia (84%) view corruption as a big problem versus 16% in Finland and 12% in Denmark.
Respondents in Central and Eastern Europe tend to think that corruption is getting worse or at best staying the same, per the poll.
Zoom in: In Bulgaria, often ranked as the EU's most corrupt member, 48% of respondents said graft was growing worse, 19% paid a bribe to obtain a public service over the past year, and 17% said they knew someone who had been asked for sex to obtain an essential service.
Driving the news: The Biden administration used its first major anti-corruption action earlier this month to target six Bulgarian power brokers and 64 companies linked to them for sanctions — effectively stepping onto the EU's turf to do so.
A week later, European Chief Prosecutor Laura Codruța Kövesi arrived in Bulgaria for her first mission abroad since her office was launched at the start of the month.
She urged Bulgarians to report serious corruption-related crimes to a newly created EU body empowered to prosecute suspected perpetrators.
The latest: This week, the Bulgarian Finance Ministry published a blacklist of 21 individuals and 33 companies linked to businessmen and politicians who have been sanctioned by the US.
What to watch: The concerns about corruption have major political implications. A new anti-establishment party with a focus on fighting corruption just took a narrow lead in the polls ahead of Bulgaria's parliamentary elections on July 11.
Go deeper