WSJ: China may lift all childbirth restrictions by 2025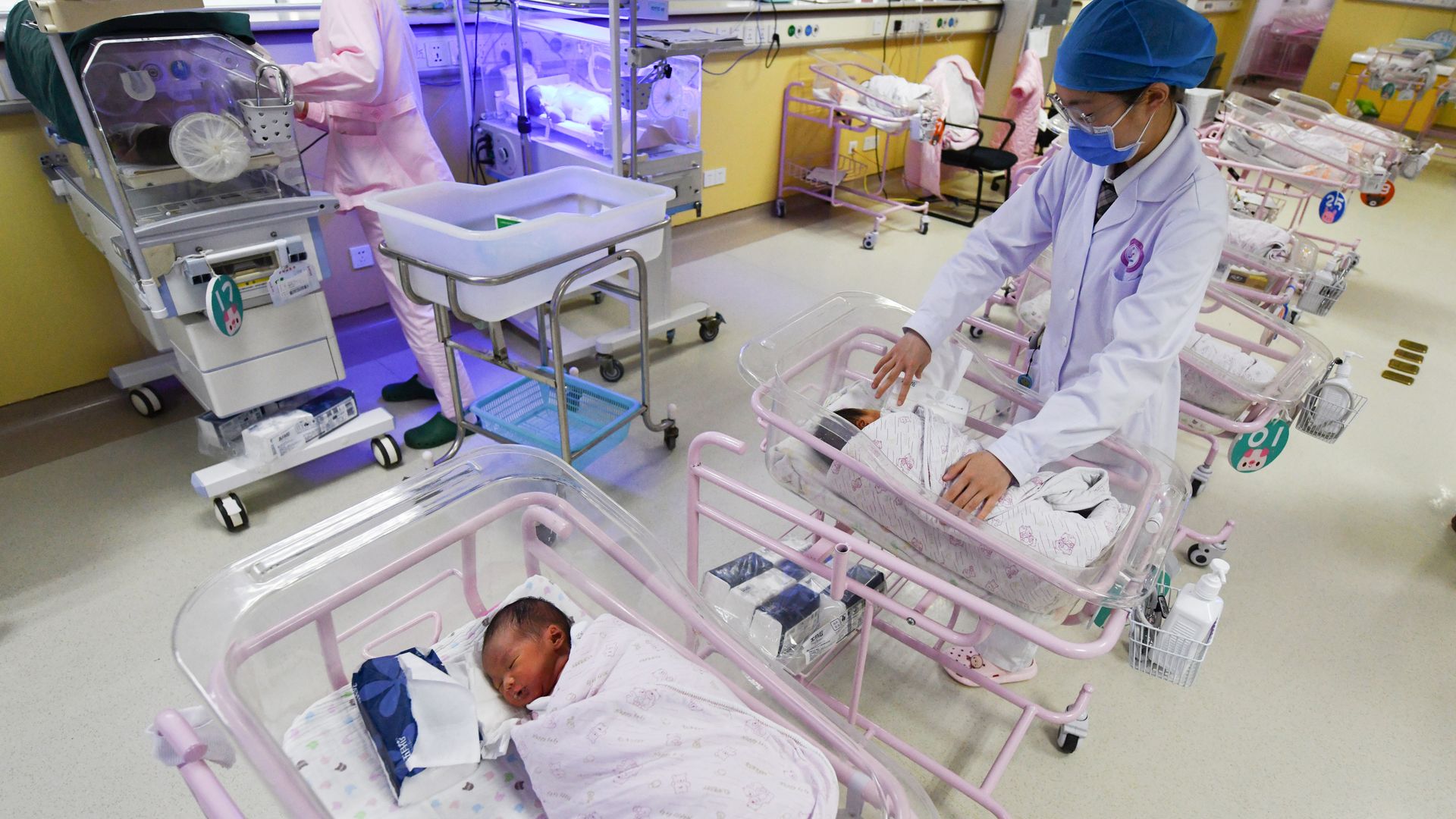 The Chinese government is considering the possibility of lifting family planning restrictions by 2025 amid stagnating population and economic growth, sources tell the Wall Street Journal.
Why it matters: The move reflects "increased urgency in Beijing as economic growth slows and China's population mix skews older," the Journal writes.
The big picture: The once-a-decade Chinese census, released in May, revealed that China's population grew at its slowest pace in over half a century. The annual average growth rate was 0.53% since 2010, compared to a 0.57% rate from the prior decade, BBC reports.
The country recorded a fertility rate of 1.3 children per woman, "the fourth consecutive year the number of new births declined," the South China Morning Post notes.
China last month announced it was relaxing restrictions by allowing couples to have three children, up from two. The country had imposed a one-child policy in 1979 to slow population growth.
Details: A source told the Journal that they expect the country will start eliminating birth restrictions in regions, particularly in the Northeast, where birthrates are low, before enacting any nationwide changes.
Between the lines: "Ending birth restrictions is not enough to reverse the trend of negative population growth in our province," researchers in the Jilin province wrote in a report released in February.
"It is also necessary to introduce policies to encourage childbirth based on real-world conditions."
Go deeper