U.S.-Canada border restrictions extended until July 21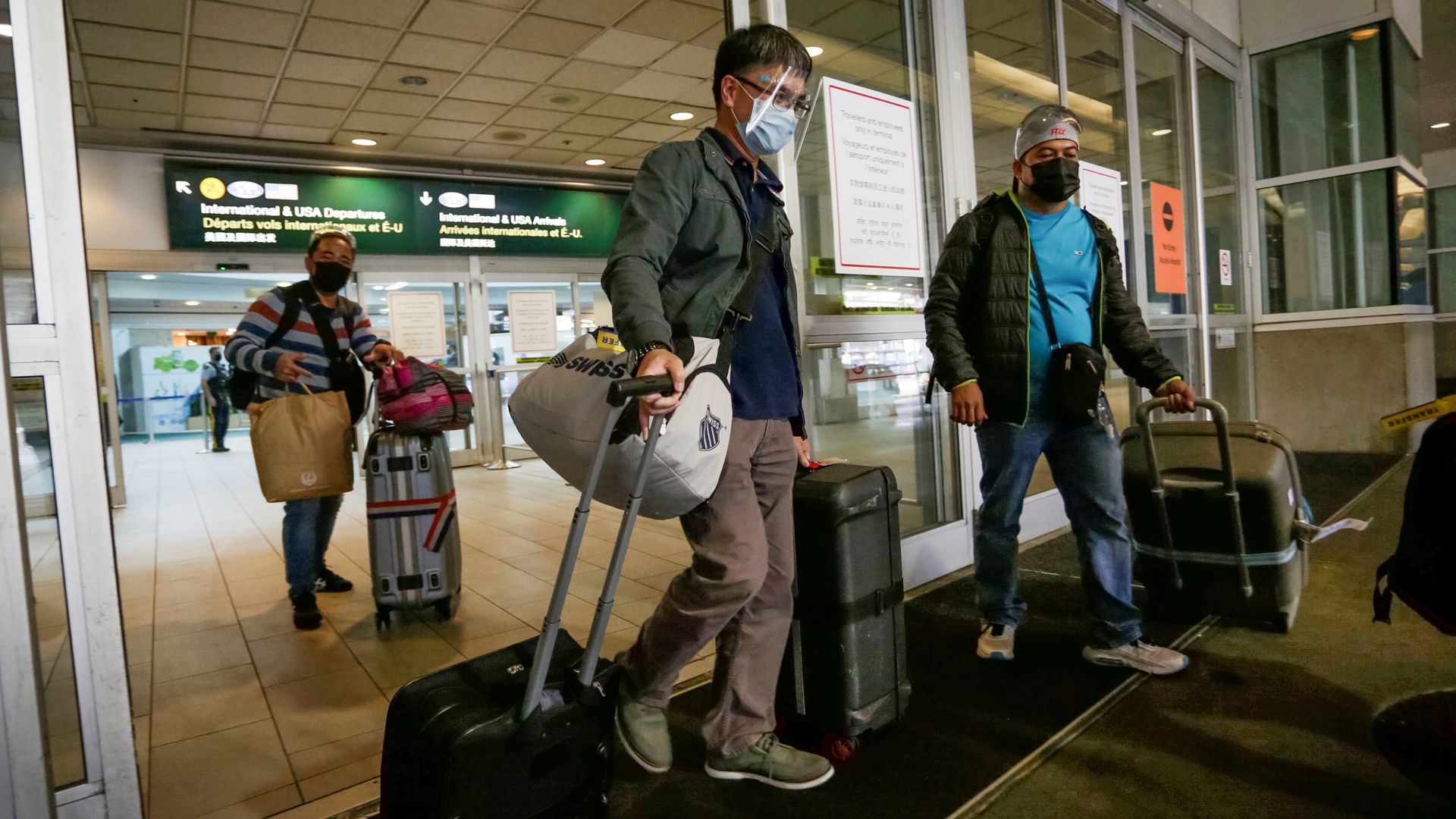 Canada extended restrictions Friday that bar nonessential U.S. travel until July 21, per Reuters.
The big picture: Travel restrictions between the two countries were first imposed in March 2020 and have been updated in 30-day increments, per Reuters.
Bill Blair, Canada's minister of public safety and emergency preparedness, announced the decision Friday on Twitter.
Blair also wrote on Twitter that the government is "planning measures for fully vaccinated Canadians, Permanent Residents, and others who are currently permitted to enter Canada and will provide further details on Monday, June 21."
Currently, all tourism, leisure and casual visits to Canada from the United States are prohibited, per CNN. Some exceptions exist for family members, foreign workers and international students.
Go deeper