DOJ issues first direct statements against states targeting trans youth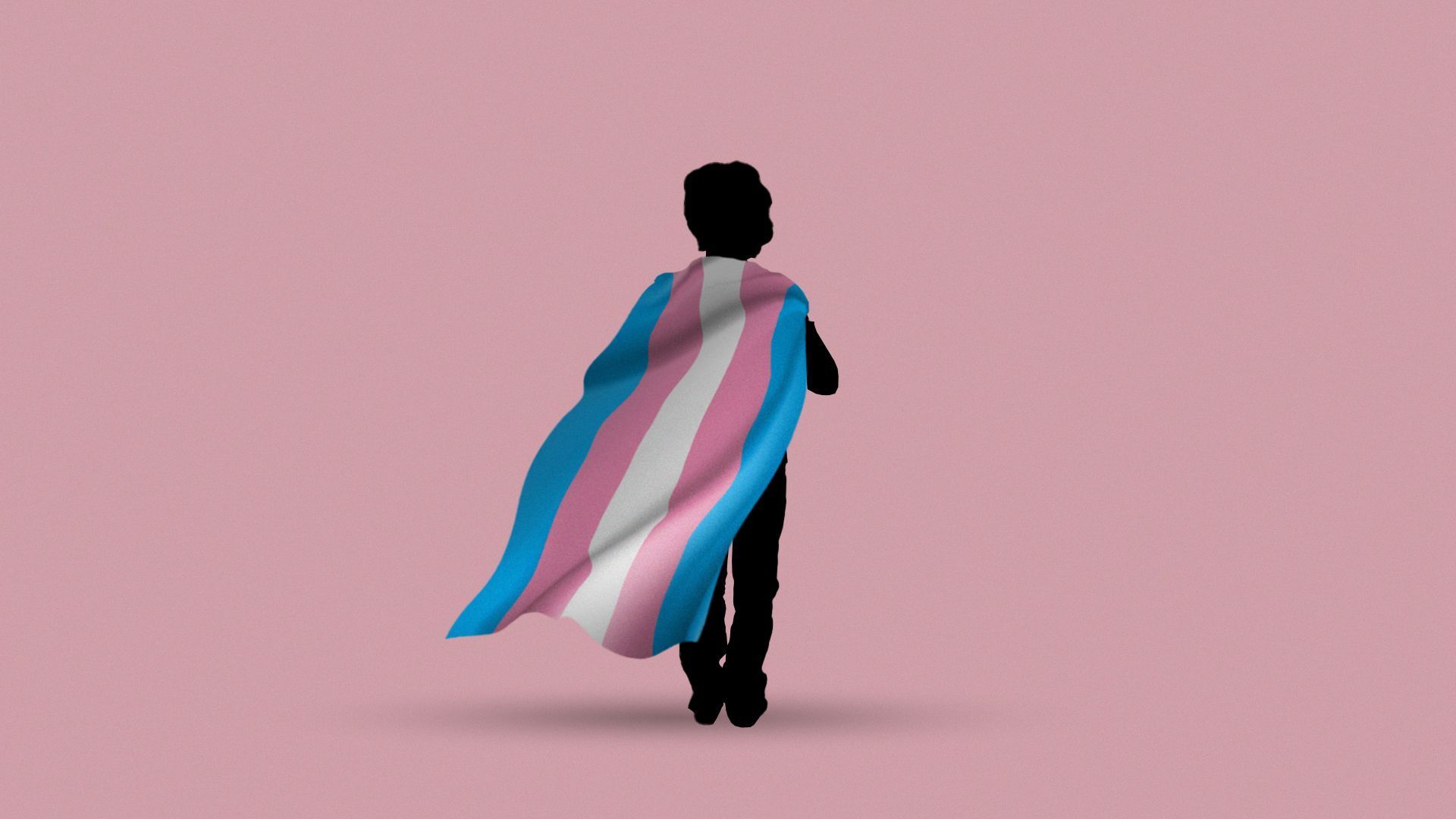 The 14th Amendment's Equal Protection Clause prevents West Virginia and Arkansas from carrying out laws that exclude transgender girls from women's sports and ban gender-affirming care, respectively, the Justice Department argued Thursday in two statements of interest for separate lawsuits.
Why it matters: They are the Justice Department's first direct statements on the record number of bills targeting trans youth. The statements come after the White House repeatedly deferred to the DOJ on whether it will take action against the predominately Republican-backed legislation.
The agency filed statements of interest in two ACLU-backed lawsuits:
One was brought by the family of a West Virginia transgender girl, who say the state has barred their daughter from trying out for her school's cross-country team because she is trans.

"To be sure, there remain significant barriers to providing full equity in athletics for female students. But permitting participation by transgender girls, who make up 'approximately one half of one percent' of the United States' population, is not one of them," the Justice Department's statement of interest in the West Virginia lawsuit reads.

The other lawsuit was filed on behalf of four trans kids and their families in response to an Arkansas ban on gender-affirming care, which was unsuccessfully vetoed by Gov. Asa Hutchinson (R).

"Prohibiting medically necessary care in the manner proscribed [in the Arkansas' law] amounts fo intentional discrimination against transgender minors on the basis of sex," the DOJ said in its statement of interest in the Arkansas lawsuit.
Go deeper