Supreme Court rules foster agencies can reject same-sex couples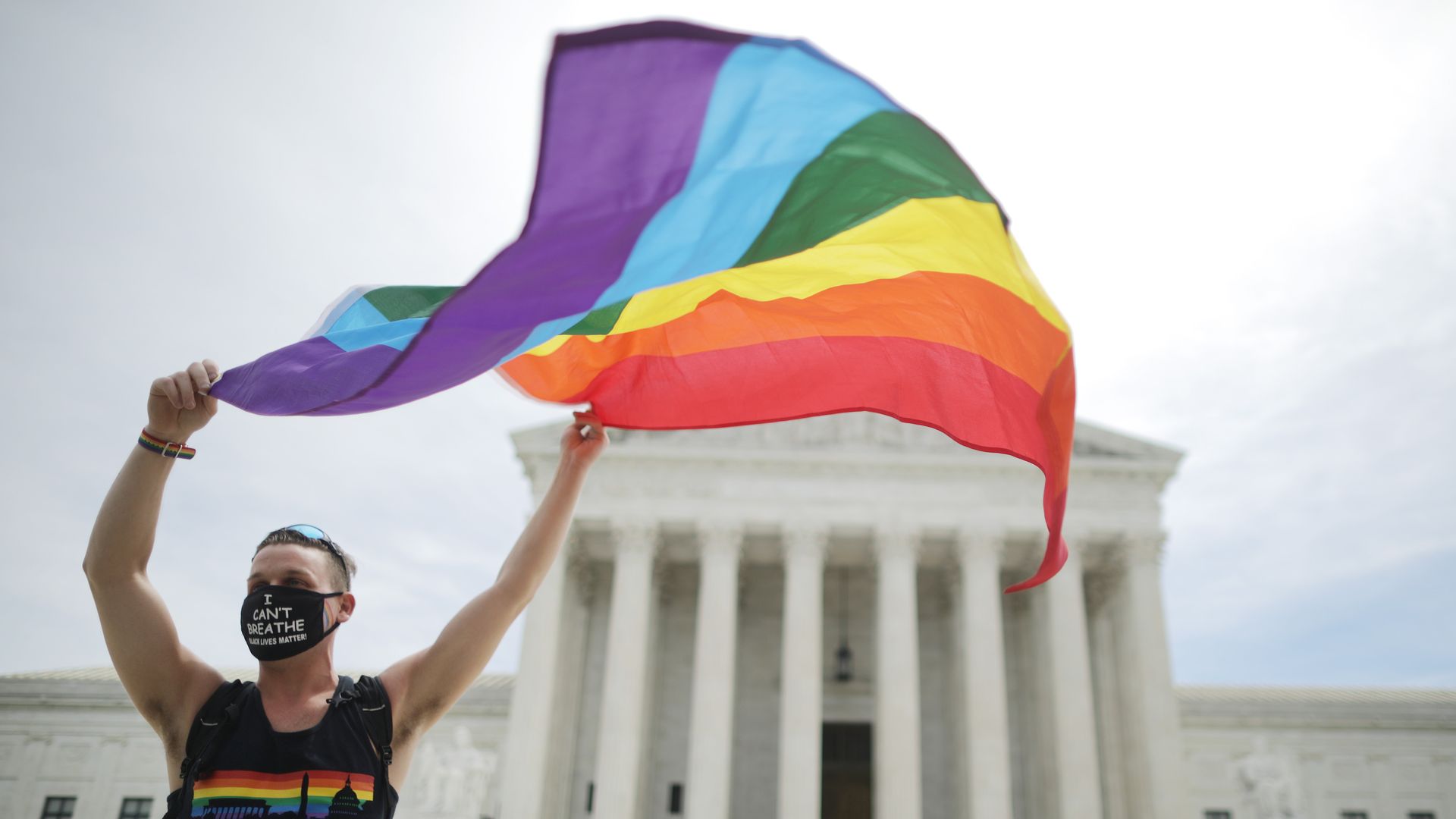 Foster-care agencies have a First Amendment right to turn away same-sex couples, and local governments cannot refuse to work with those agencies, the Supreme Court unanimously ruled Thursday.
Why it matters: The court is carving out legal protections for people with a religious objection to same-sex marriage.
Details: The court ruled that the city of Philadelphia violated the First Amendment when it refused to continue working with a group called Catholic Social Services, which will not certify unmarried couples or same-sex couples as foster parents.
All nine justices agreed with that outcome, though they were splintered on the precise legal reasoning.
The big picture: The court previously sided with a baker who objected to baking cakes for same-sex weddings. Although that ruling wasn't as clear-cut, the thrust of the court's position is clear — same-sex marriage is legal, but religious objections to it must be taken seriously.
Go deeper