Outage leaves 337,000 in Puerto Rico without power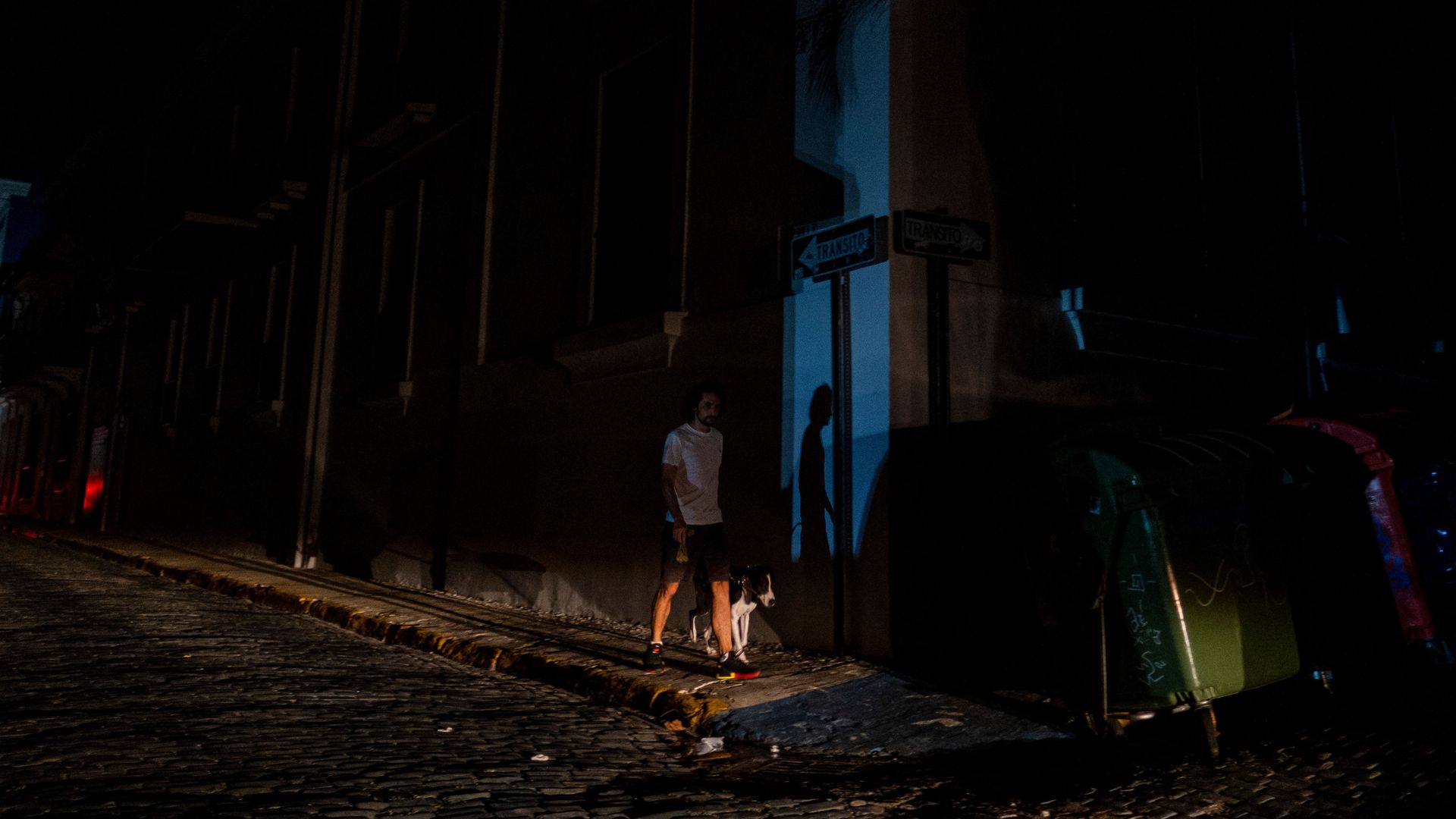 A power failure in Puerto Rico left 337,000 customers across the island without electricity Wednesday, AP reports.
Why it matters: Many of those affected by the recent outage had just recovered from the previous one, which plunged 900,000 people into darkness just last week.
The latest power failure resulted in a wave of anger and complaints from thousands who said they were "forced to throw out food and refrigerated medication including insulin."
The state of play: Luma Energy, a private power company, took over the U.S. territory's power transmission and distribution system on June 1. Since then, customers have complained of an increase in outages.
The electric company has a 15-year contract with Puerto Rico's government and serves nearly 1.5 million customers.
The frequent outages have led several of Puerto Rico's mayors to declare states of emergency and hand out generators and ice, per AP.
"Government officials have urged patience, noting that Luma inherited thousands of outages and only just took over a system running on rickety infrastructure, much of it patched together after Hurricane Maria," AP writes.
Go deeper: Hundreds of thousands without power in Puerto Rico after fire at power facility
Go deeper