Scoop: NRCC to accept cryptocurrency donations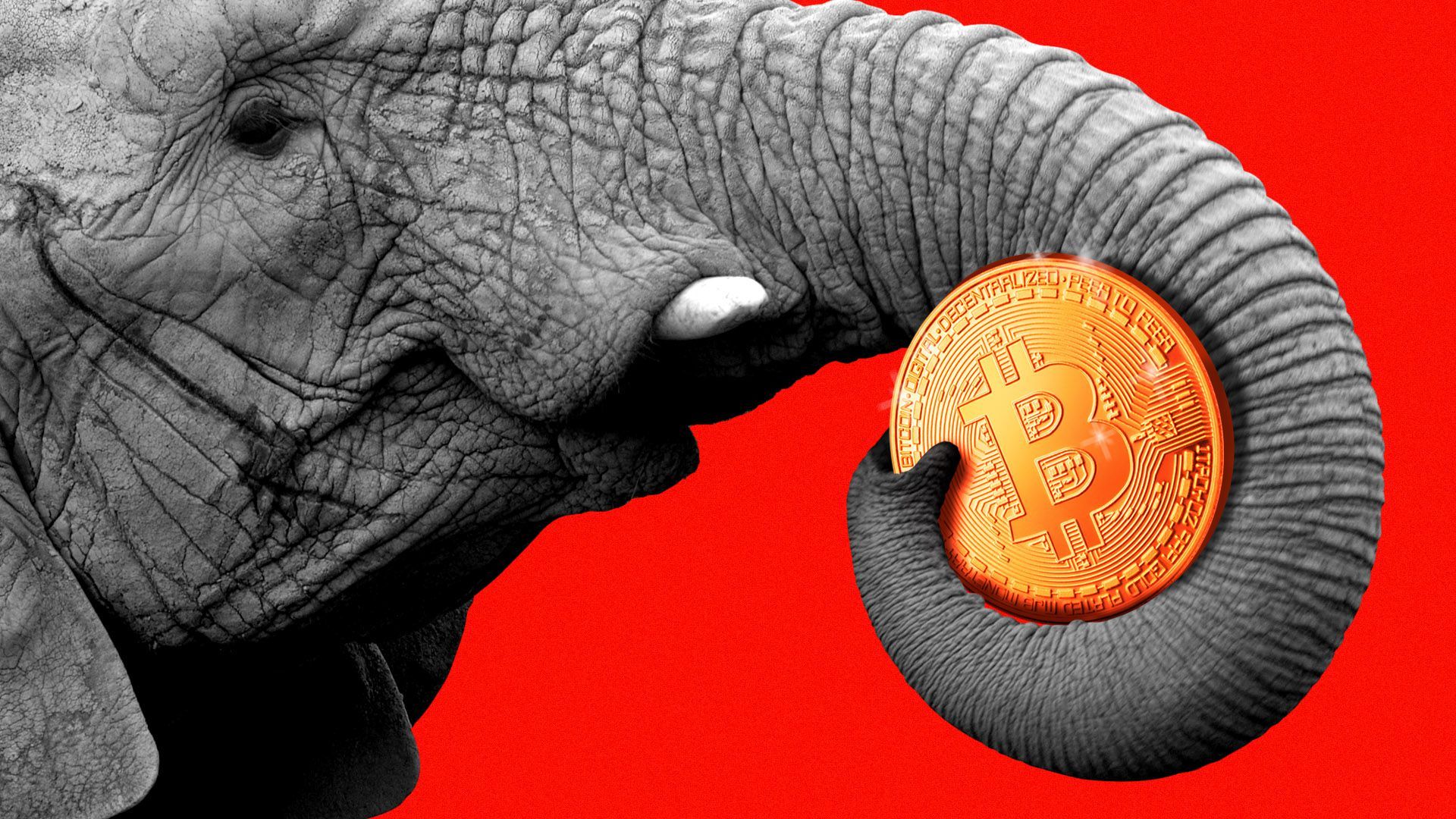 The Republicans' House campaign arm will begin accepting contributions in cryptocurrency, Axios has learned.
Why it matters: The National Republican Congressional Committee is the first national party committee to solicit crypto donations. That puts it at the forefront of a disruptive financial technology that could test campaign finance rules.
How it works: The NRCC tells Axios it will process the donations using the payment processor BitPay. Crypto donations will be immediately converted into dollars before landing in the NRCC's account.
That means the committee will never actually take possession of the donated cryptocurrencies, allowing it to accept individual donations of up to $10,000 per year, rather than the $100 value for transfers of actual cryptocurrency like Bitcoin that the FEC approved in a 2014 ruling.
In other words, the NRCC isn't actually receiving crypto, it's just soliciting proceeds from their sales.
It takes a step out of the process, allowing a more seamless transaction from crypto holdings to political contributions.
What they're saying: "We are focused on pursuing every avenue possible to further our mission of stopping Nancy Pelosi's socialist agenda and retaking the House majority, and this innovative technology will help provide Republicans the resources we need to succeed," Rep. Tom Emmer (R-Minn.), the NRCC chairman, said in a statement.
Emmer also is a co-chair of the Congressional Blockchain Caucus, as well as a member of the House Financial Services Committee.
He recently pressed the IRS to ease regulations on cryptocurrency donations to charitable groups.
Background: While the NRCC is the first party committee to do so, a handful of federal political candidates have accepted crypto donations.
The Federal Election Commission has expressed concerns about tensions between federal transparency and disclosure rules and the anonymity that cryptocurrencies are designed to provide.
The NRCC, like other political committees that have solicited crypto contributions, says it will diligently gather identifying information from all individuals who use crypto to donate.
Go deeper