Facebook to test ad placement for its virtual reality system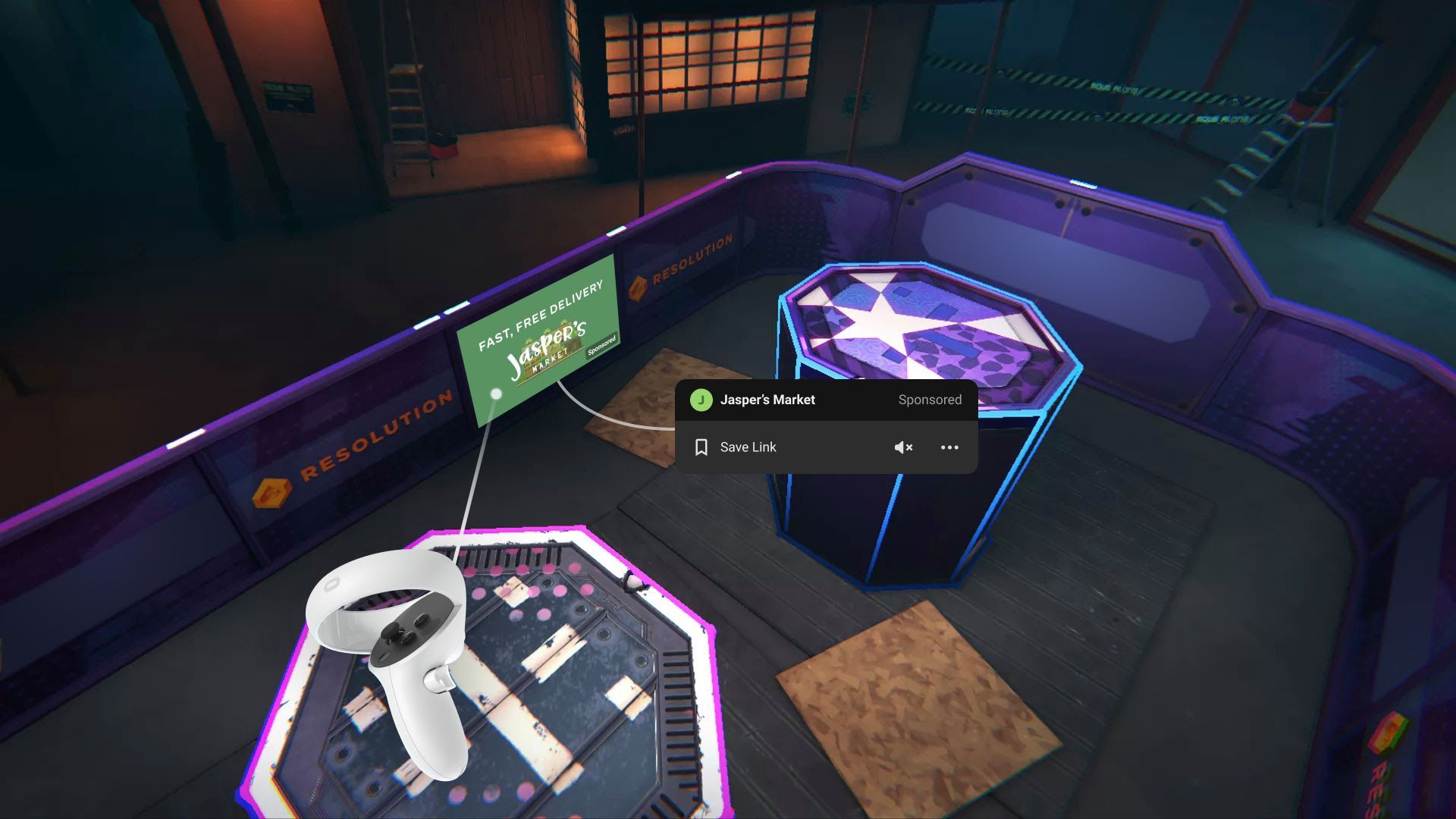 There's virtual reality as a place to have fun playing games. There's VR as a place to experience otherwise out-of-reach environments. There's VR as a place to interact with others in virtual space. And now, there's VR as a place to be bombarded by sponsors' messages.
Driving the news: Facebook announced Wednesday it would begin testing ad placement inside games and apps for its Oculus Quest VR system.
VR makers have experimented with product placement in the past, but Facebook's outsize role in the digital advertising world makes this move a historic moment.
What they're saying: The "small test of in-headset ads," announced in a blog post, will help the company bring the price of Oculus hardware down and make its platform more attractive to content developers.
"We want to help developers generate revenue and help people find great experiences at better prices — this is a part of how we'll create a healthy, self-sustaining platform for everyone," Adam Bosworth, the Facebook VP who heads up its Reality Labs, tweeted.
Facebook also says the ads will follow its advertising principles, allow users to block ads they don't like, and protect personal information users store on their headsets from advertisers access.
Why it matters: From the debut of banner ads on the web in 1994 to the rise of Google and Facebook as the ad industry's unstoppable duopoly, digital advertising has always driven the growth of business online. It has also been responsible for the internet industry's biggest ethical compromises and betrayals of users' privacy.
Our thought bubble: The real pileup of demand for "in headset" ads will be in augmented reality, with its digital overlays placed atop users' real-world sights. It will be irresistibly tempting for service providers to respond to each user information request with a paid pitch — auctioning off our attention even more efficiently and invasively than on the web or our phones.
Go deeper