U.S. Embassy in Afghanistan on lockdown amid surge in COVID-19 cases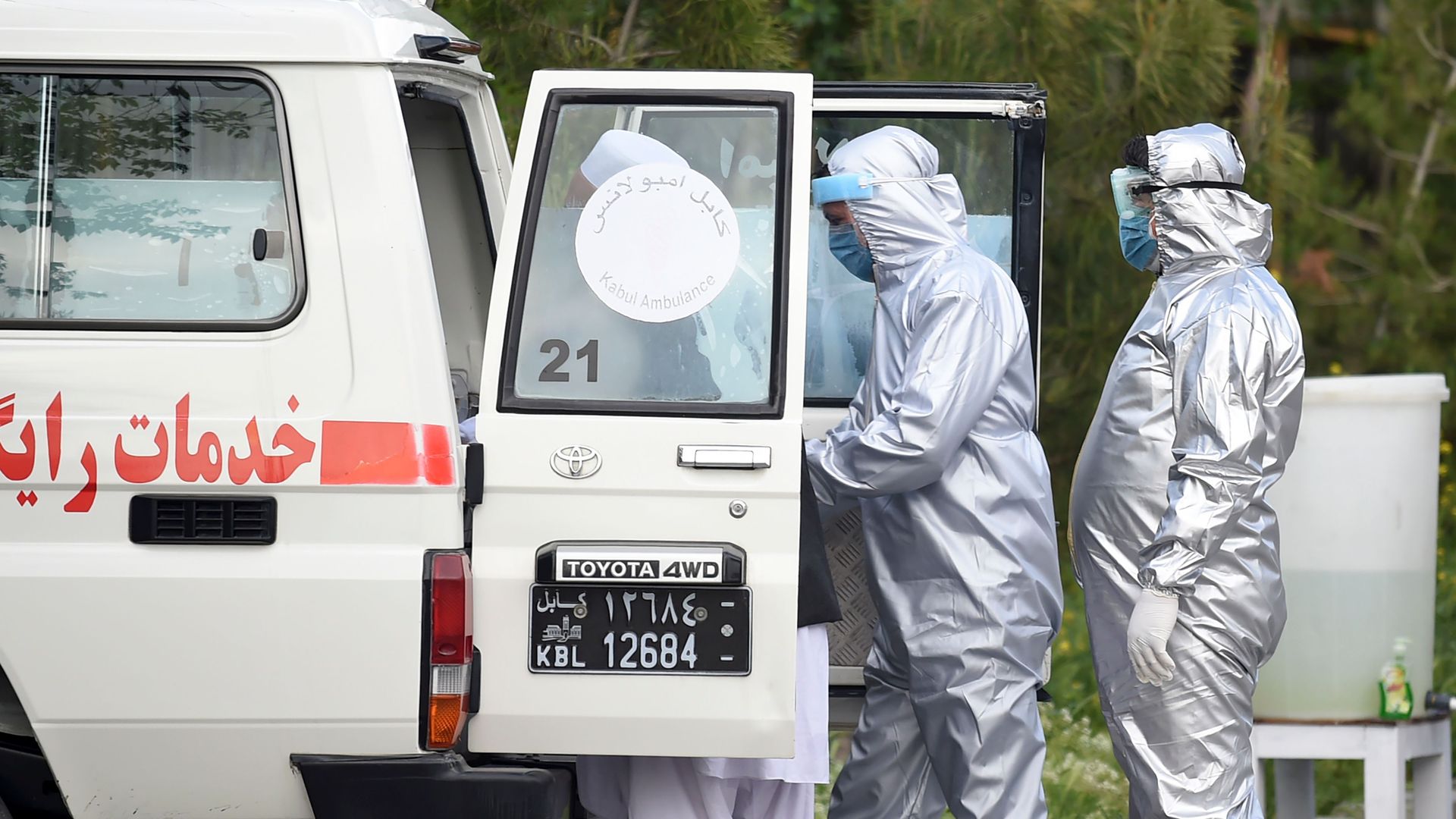 More than 100 people at the U.S. Embassy in Kabul have been diagnosed with COVID-19, at least one person has died and several others have been medically evacuated out of the country, CNN reports.
State of play: Effective immediately, all embassy personnel will be placed on lockdown and only permitted to leave their quarters to get food or to exercise outdoors, according to CNBC.
An embassy management notice dated June 17 and obtained by CNN said that "military hospital ICU resources are at full capacity, forcing our health units to create temporary, on-compound COVID-19 wards to care for oxygen-dependent patients."
"95% of our cases are individuals who are unvaccinated or not fully vaccinated," the notice also said, per CNN.
The big picture: The outbreak at the embassy comes amid a surge in cases across Afghanistan, leaving the health care system in a precarious position.
Infection rates have increased by around 2,400% in Afghanistan in the past month, according to a statement from the International Federation of Red Cross and Red Crescent Societies Thursday.
"Afghanistan is at a crisis point in the battle to contain COVID-19 as hospital beds are full to capacity in the capital Kabul and in many areas," the IFRC wrote in a statement. "This surge is fast spiralling out of control adding huge pressures on our fragile health system and millions of people living in poverty."
Go deeper