HHS to invest $3 billion for antiviral pills against COVID-19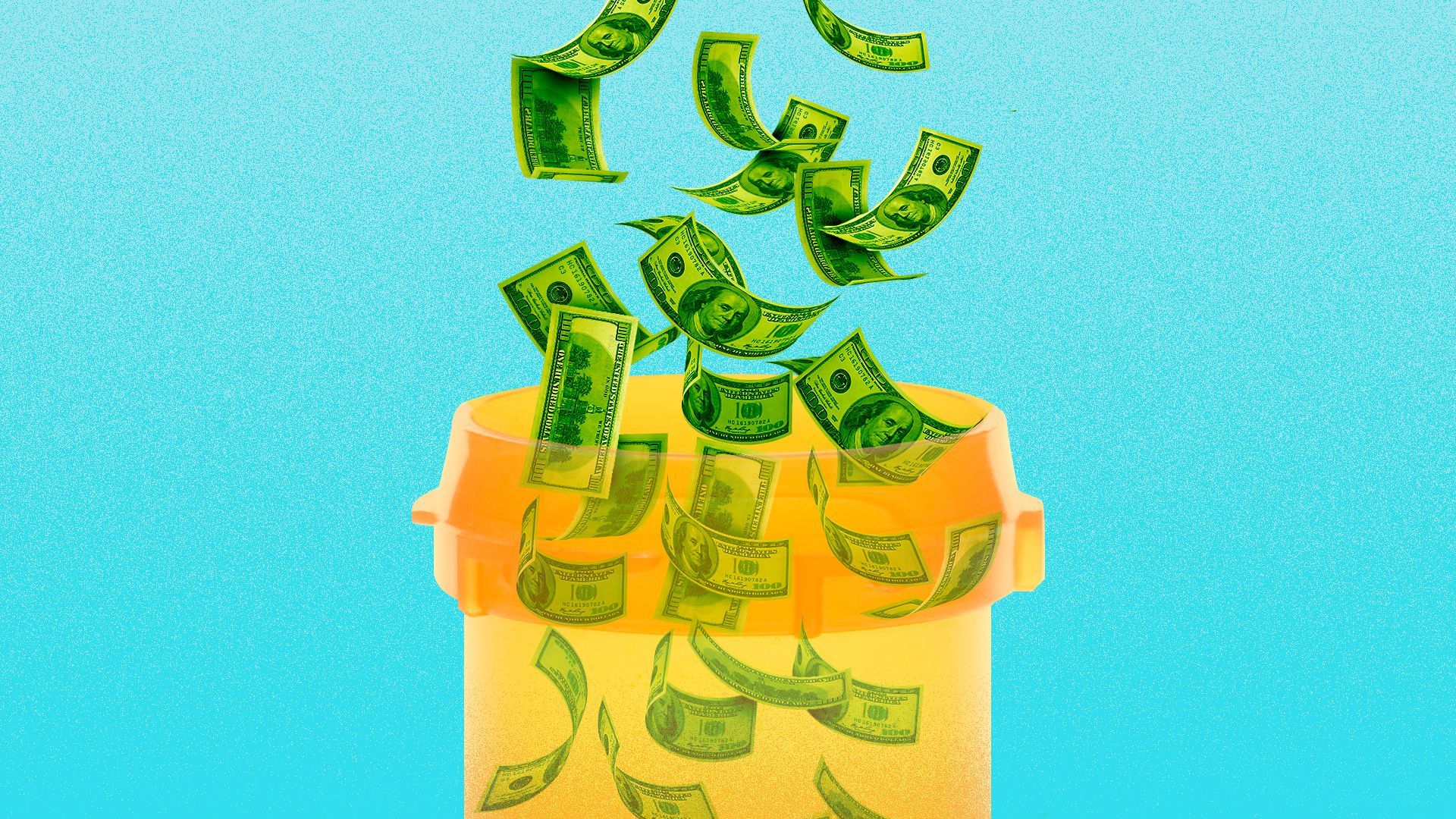 The Biden administration will invest $3.2 billion to foster the development of antiviral pills to help fight against COVID-19, the Health and Human Services department announced Thursday, with hopes the medication becomes available to the public as soon as the end of this year.
The big picture: Researchers had tested existing antivirals like remdesivir in hospitals on patients with severe COVID-19, but they produced underwhelming results and little to no benefit.
The Food and Drug Administration has given emergency authorization for three monoclonal antibody drug treatment for early COVID infections.
Why it matters: The newly announced program, called the Antiviral Program for Pandemics, looks to close the gap on financial investment and research directed toward COVID-19 treatments and antivirals.
The program will also support research on entirely new drugs that could help respond to future pandemics.
NIAID director Anthony Fauci told reporters at a briefing Thursday the government has a "great deal of optimism that this program will be as successful" as similar federally-funded projects for viruses like HIV and Hepatitis C.
What they're saying: "I wake up in the morning, I don't feel very well, my sense of smell and taste go away, I get a sore throat," Fauci told the New York Times. "I call up my doctor and I say, 'I have COVID and I need a prescription.'"
Details: The funding, which comes from the American Rescue Plan, is aimed at speeding up the clinical trials of a few promising drug candidates.
More than $300 million will be reserved for research and lab support, nearly $1 billion for preclinical and clinical evaluation and nearly $700 million for development and manufacturing through the National Institute of Allergy and Infectious Diseases and Biomedical Advanced Research and Development Authority, the agency said.
Noteworthy: The Biden administration announced last week it's buying about $1.2 billion worth of Merck's experimental COVID pills Molnupiravir.
The drug is taken every 12 hours for five days. It has not been approved, but appears to help newly diagnosed, non-hospitalized COVID patients.
Go deeper: Scientists hunt for antiviral drugs to fight COVID-19
Go deeper