The rest of gaming's 2021 takes shape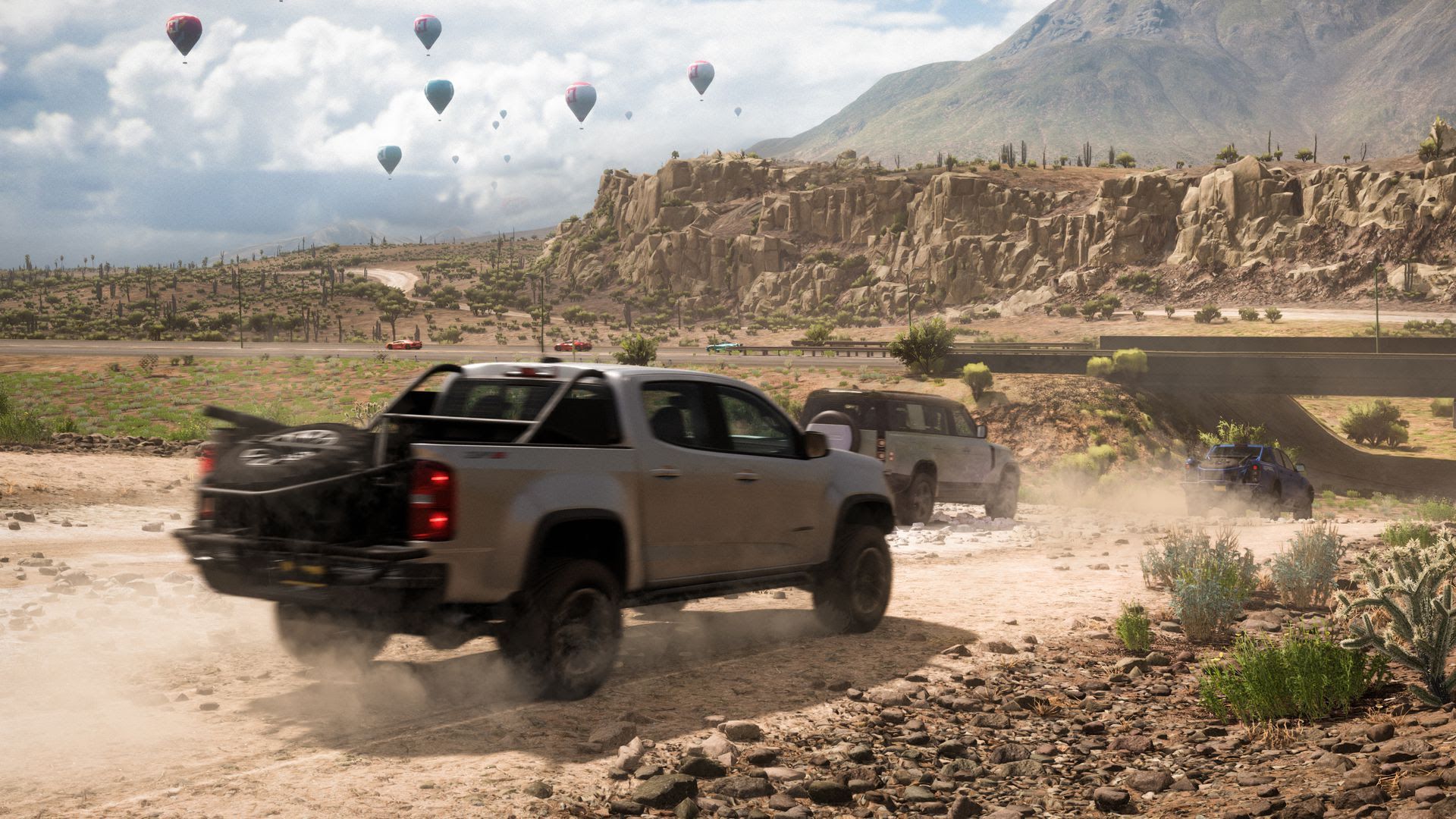 A cascade of game announcements over the past week has shown that the remainder of 2021 may be lighter in big releases than the norm, but it won't be barren.
Why it matters: The impact of COVID on the games industry hit more in 2021 than 2020, as production schedules were delayed due to the challenge of working from home and, of course, flat-out human survival.
Between the lines: All those E3 conferences established some key points.
Microsoft's one-year game drought is probably over: The company will release an Xbox port of "Flight Simulator" this July, the multiplatform "Psychonauts 2" in August, a new "Forza Horizon" racing game in November and "Halo Infinite" some time this holiday season.
Nintendo is prolific as ever: After going light on releases in late 2020, the Switch maker is back to a monthly cadence with five notable releases from October to December.
But a lot of companies are going lighter: EA is skipping "Need for Speed" this fall to focus on October's "Battlefield 2042." A possible release of "Lego Star Wars" aside, Warner Bros. has shelved its biggest in-house games until 2022 or later.
Some unknowns remain, including just how impactful new-gen console versions of some of the biggest games in history — "The Witcher 3" and "GTA V" — will be this fall. Other question marks:
2021 editions of annual stalwarts still haven't been revealed. Activision's next "Call of Duty" and Take Two's "NBA 2K" are expected for the fall (and normally would have been announced by now). This year's "Madden" will be unveiled tomorrow, a month later than 2020's.
Sony's next announced in-house PlayStation exclusive, "Horizon Forbidden West" isn't guaranteed this year, in part to COVID-related production delays.
PlayStation's biggest fall console exclusives could turn out to be "Deathloop" and "Ghostwire: Tokyo," which both come from studios now owned by Microsoft but under timed exclusivity deals with Sony.
With apologies to all the great indies likely to make the rest of 2021 terrific, here's a list of notable releases for the second half of the year, mostly from the big publishers:
July: "Monster Hunter Stories 2" (Switch), "Microsoft Flight Simulator" (Xbox Series), "F1 2021" (PC, console)
August: "12 Minutes" (Xbox), "Kena Bridge of Spirits" (PC, PS), "Psychonauts 2" (PC, PS, Xbox)
September: "Riders Republic" (PC, console), "WarioWare: Get it Together!" (Switch), "Deathloop" (PC, PS), "Rainbow Six Extraction" (PC, console), "Diablo II: Resurrected" (PC, console)
October: "Far Cry 6" (PC, console), "Metroid Dread" (Switch), "Back 4 Blood" (PC, console), "Battlefield 2042" (PC, console), "Guardians of the Galaxy" (PC, console), "Age of Empires IV" (PC), "Mario Party Superstars" (Switch), "Ghostwire: Tokyo" (PC, PS)
November: "Just Dance 2022" (PC, console), "Forza Horizon 5" (PC, Xbox), "GTA V remastered" (PS5, Xbox Series), "Shin Megami Tensei" (Switch), "Pokémon Brilliant Diamond/Shining Pearl" (Switch), "Final Fantasy XIV: Endwalker" (PC, PS)
December: "Advance Wars 1+2" (Switch), "Dying Light 2" (PC, console)
Go deeper