Mexico City metro collapse caused by construction errors, report finds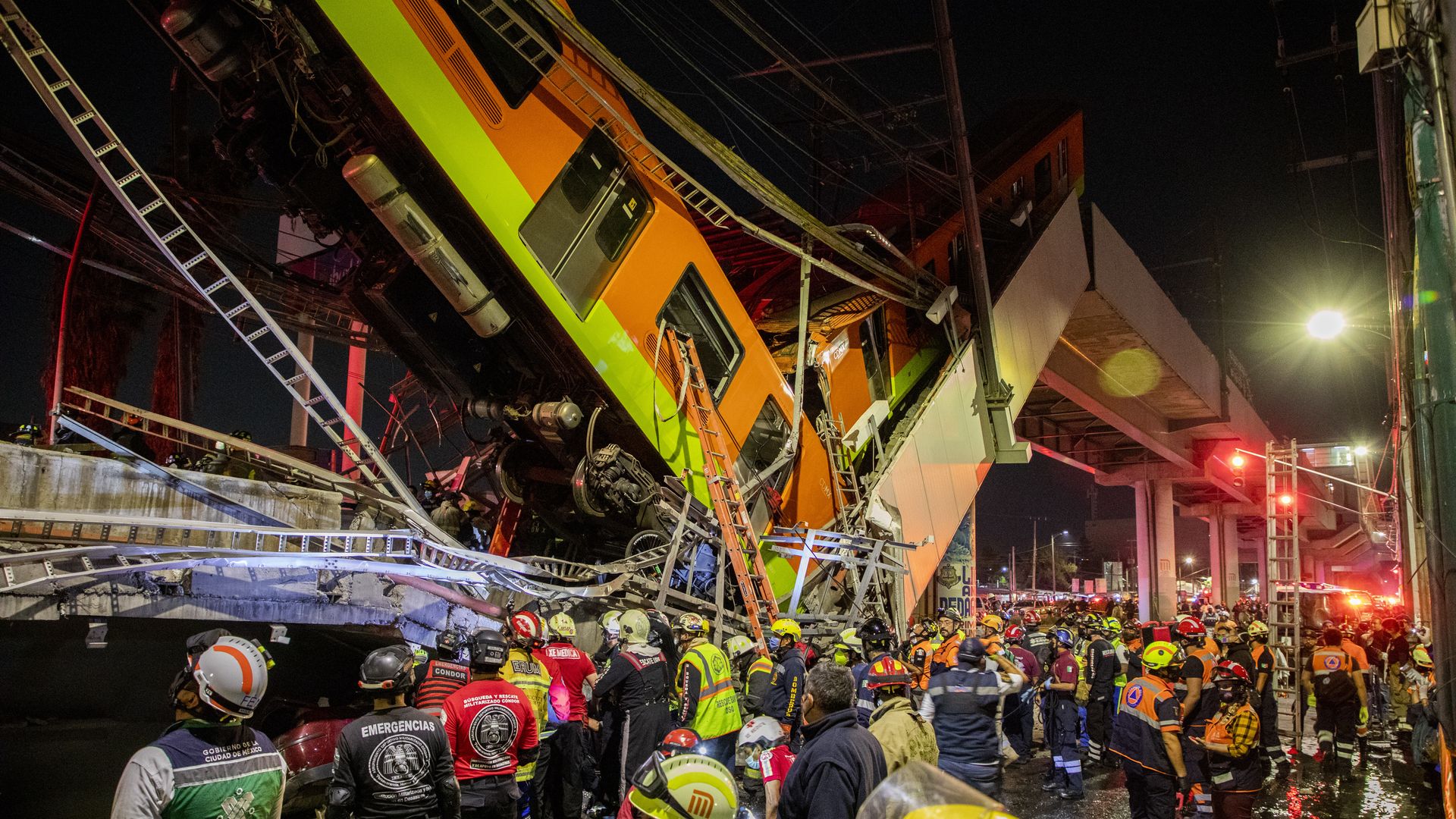 The collapse of an overpass in Mexico City's metro system in May was caused by "structural faults" in its construction, according to the preliminary results of an independent investigation released Wednesday, reports the the New York Times.
The state of play: The overpass' collapse partially derailed a metro train, killing 26 people and injuring dozens more.
DNV, the Norwegian group that conducted the investigation, noted that the collapse was caused by "structural faults associated with deficiencies in the construction process," per the Financial Times.
DNV will release additional reports regarding its investigation on July 14 and August 30.
The big picture: Some of the design faults include "missing studs, the use of a type of concrete inconsistent with the original design, among other discrepancies, and poorly executed soldering," per FT.
Some metal studs were not welded properly, meaning they were not "properly fused to a steel beam that held up the train tracks," the New York Times adds.
Why it matters: "The results of the independent inquiry could spell trouble for two of Mexico's most powerful figures: Marcelo Ebrard, the foreign secretary, and Carlos Slim, one of the world's richest businessmen," notes the NYT.
Ebrard was mayor of Mexico City when the line was built and is seen as a presidential contender against President Andrés Manuel López Obrador in 2024, per the newspaper.
Slim's Carso Infrastructure and Construction company built part of the metro infrastructure that collapsed. Slim is close to López Obrador and is involved in building his legacy project, the Maya train in the Yucatán peninsula, according to FT.
Go deeper