Watchdog report: Federal Marshals have "inadequate" resources to keep judges safe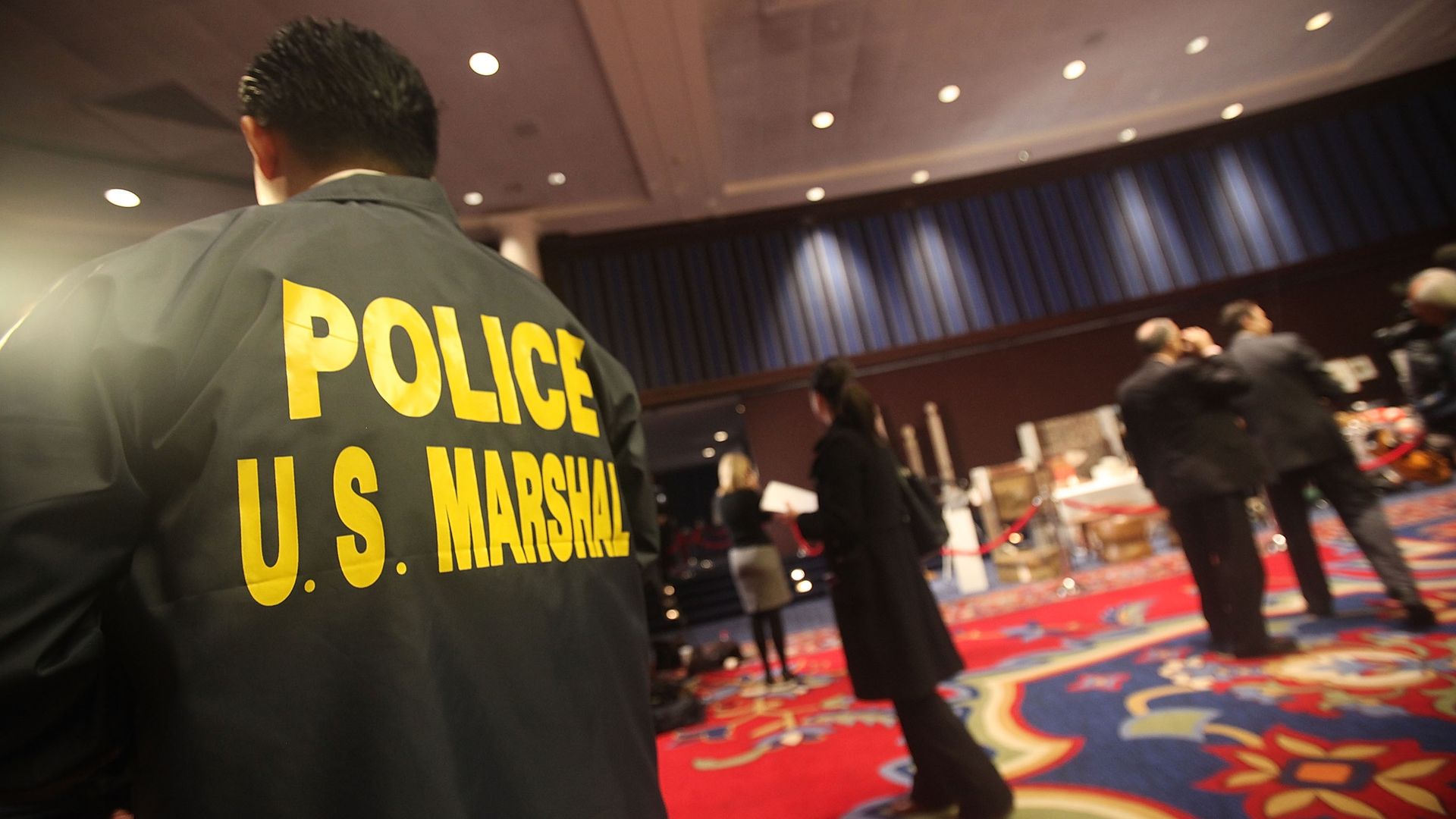 The U.S. Marshals Service (USMS) have "inadequate" resources to keep federal judges and other protected persons safe, according to a new report from the Justice Department's Inspector General released on Wednesday.
Why it matters: The findings underscore the vulnerability of people protected by the Marshals Service at a time when threats are on the rise.
The report notes that between 2016 and 2019, the Marshal Service observed an 89% increase in "security incidents involving, and inappropriate communications and threats made to, USMS-protected officials."
Threats against federal judges in particular have increased 400% in the last 5 years.
The big picture: The USMS lacks the resources to detect threats online and on social media, and the home security equipment it provides those in its protection is "limited and outdated."
The agency also suffers from staffing shortages, and should hire 1,200 additional deputy U.S. marshals to adequately protect all necessary persons, the report recommends.
The report also calls for an increase in funding for the USMS in 2022.
Go deeper