House passes bill making Juneteenth a federal holiday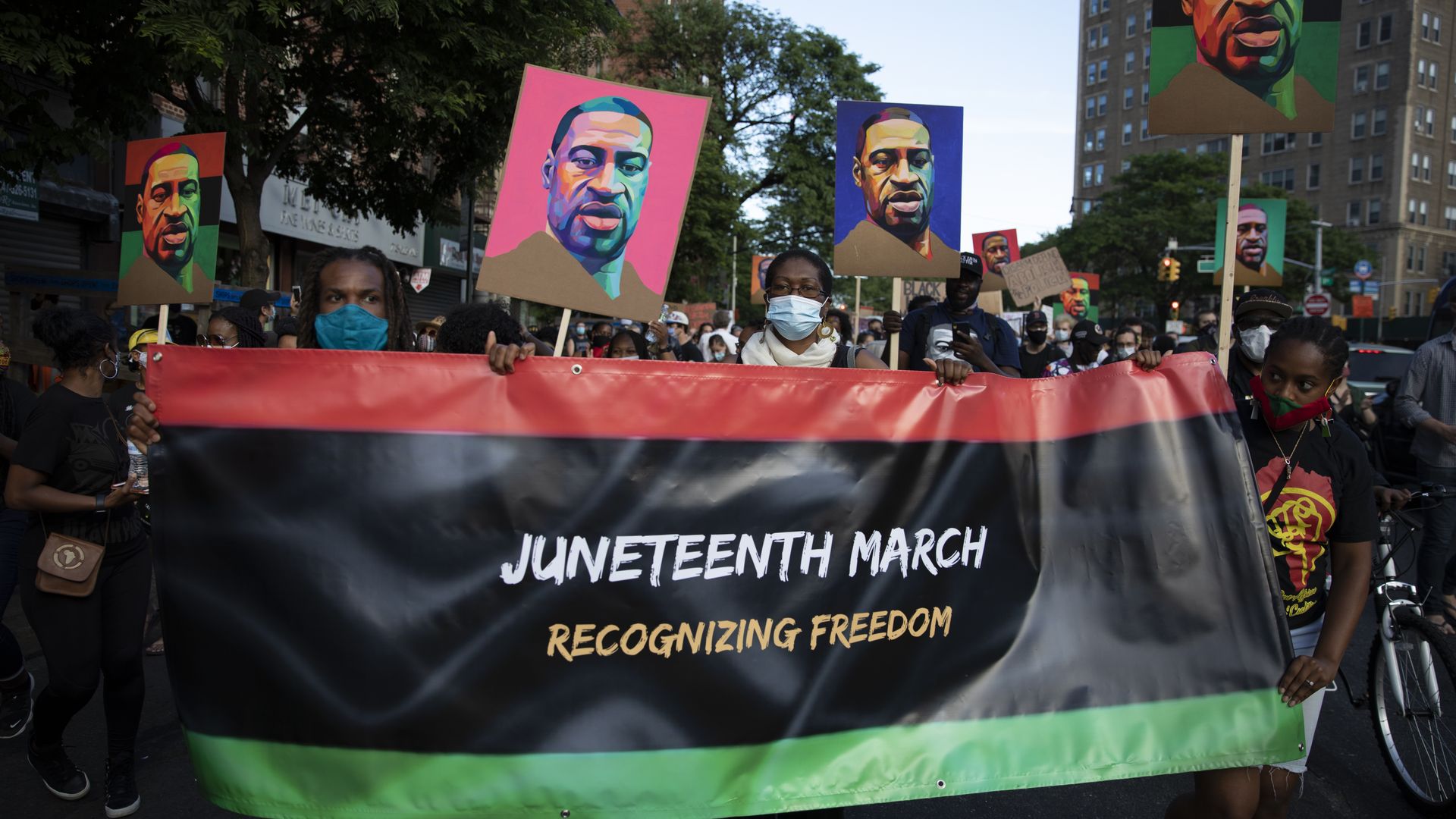 The House voted 415-14 on Wednesday to make Juneteenth a federal holiday.
The big picture: All those voting against the measure were Republicans. The vote comes one day after the Senate unanimously approved the bill and three days before the holiday.
Catch up quick: Juneteenth, celebrated on June 19, memorializes when the last enslaved people in Texas learned about their freedom under the Emancipation Proclamation.
49 states and D.C. already commemorate Juneteenth, but the passage of the bill makes the day a legal federal holiday.
In June 2020, then-Sen. Kamala Harris (D-Calif.), Cory Booker (D-N.J.), Tina Smith (D-Minn.) and Ed Markey (D-Mass.) introduced legislation to make Juneteenth a national holiday.
Worth noting: The bill's passage comes amid GOP-led attacks on critical race theory, which dismisses the notion that racism stems from acts of individuals and says instead that it's ingrained in our society and how the country formed.
Republicans who voted against the bill:
Rep. Matt Rosendale (Mont.)
Rep. Thomas Massie (Ky.)
Rep. Scott DesJarlais (Tenn.)
Rep. Mo Brooks (Ala.)
Rep. Andy Biggs (Ariz.)
Rep. Tom Tiffany (R-Wis.)
Rep. Doug LaMalfa (Calif.)
Rep. Tom McClintock (Calif.)
Rep. Mike Rogers (Ala.)
Rep. Ronny Jackson (Tex.)
Rep. Ralph Norman (S.C.)
Rep. Andrew Clyde (Ga.)
Rep. Chip Roy (Tex.)
Rep. Paul Matt Gosar (Ariz.)
What's next: The legislation now goes to President Biden for his signature.
Go deeper: States and corporations move to recognize Juneteenth
Go deeper