Heinrich says he hopes Manchin sees "opportunity" in supporting infrastructure through reconciliation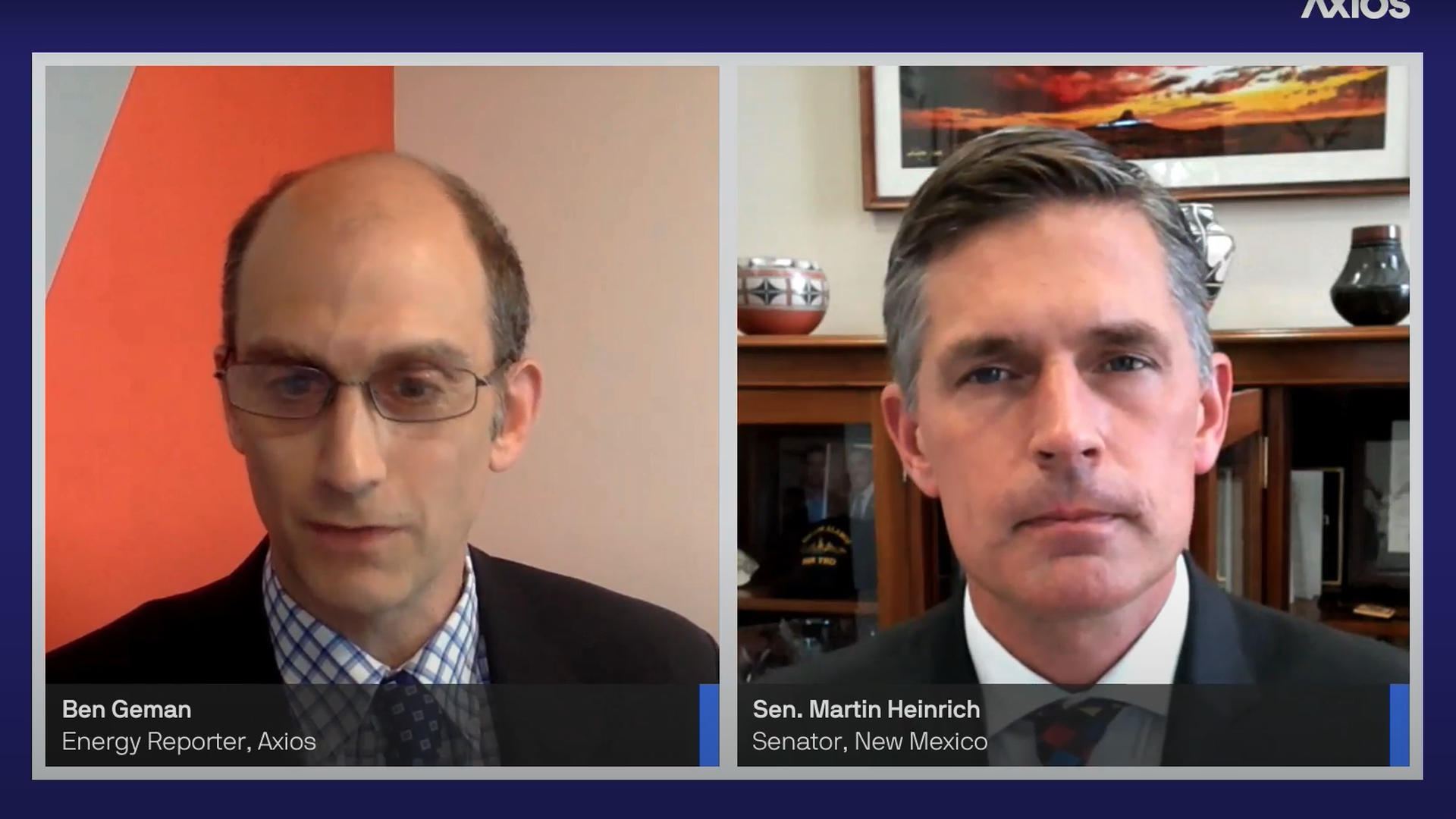 Sen. Martin Heinrich (D-N.M.) hopes that Sen. Joe Manchin (D-W.Va.) sees the "opportunity" to build a more "prosperous West Virginia" by supporting an infrastructure bill that would only require 51 votes for passage, Heinrich told Axios at a virtual event on Wednesday.
Why it matters: Manchin, a moderate, is opposed to passing an infrastructure bill through the budget reconciliation process and wants a package negotiated that can earn the support of 10 Republicans.
Republicans oppose Biden's proposal, which addresses not only traditional infrastructure, but green energy and climate change.
What he's saying: "If you look at the state of West Virginia that he represents, it's a state that is full of what I often refer to as 'energy veterans:' people who have kept the lights on for the rest of us for decades and decades," Heinrich said of Manchin.
"And when you have a transition that is as big and as deep as this one and the coal jobs that really drove much of that economy historically have dwindled. Well, there's huge opportunity in a reconciliation package," he added.
Heinrich also addressed the idea that Democrats might want to push through a new clean energy standard through the reconciliation process.
"I think the question is, can you get it through reconciliation? And if it is structured to conform to the rules of reconciliation, I think the answer is yes," Heinrich said.
Watch the full event here.
Go deeper