Ricchettis spread across administration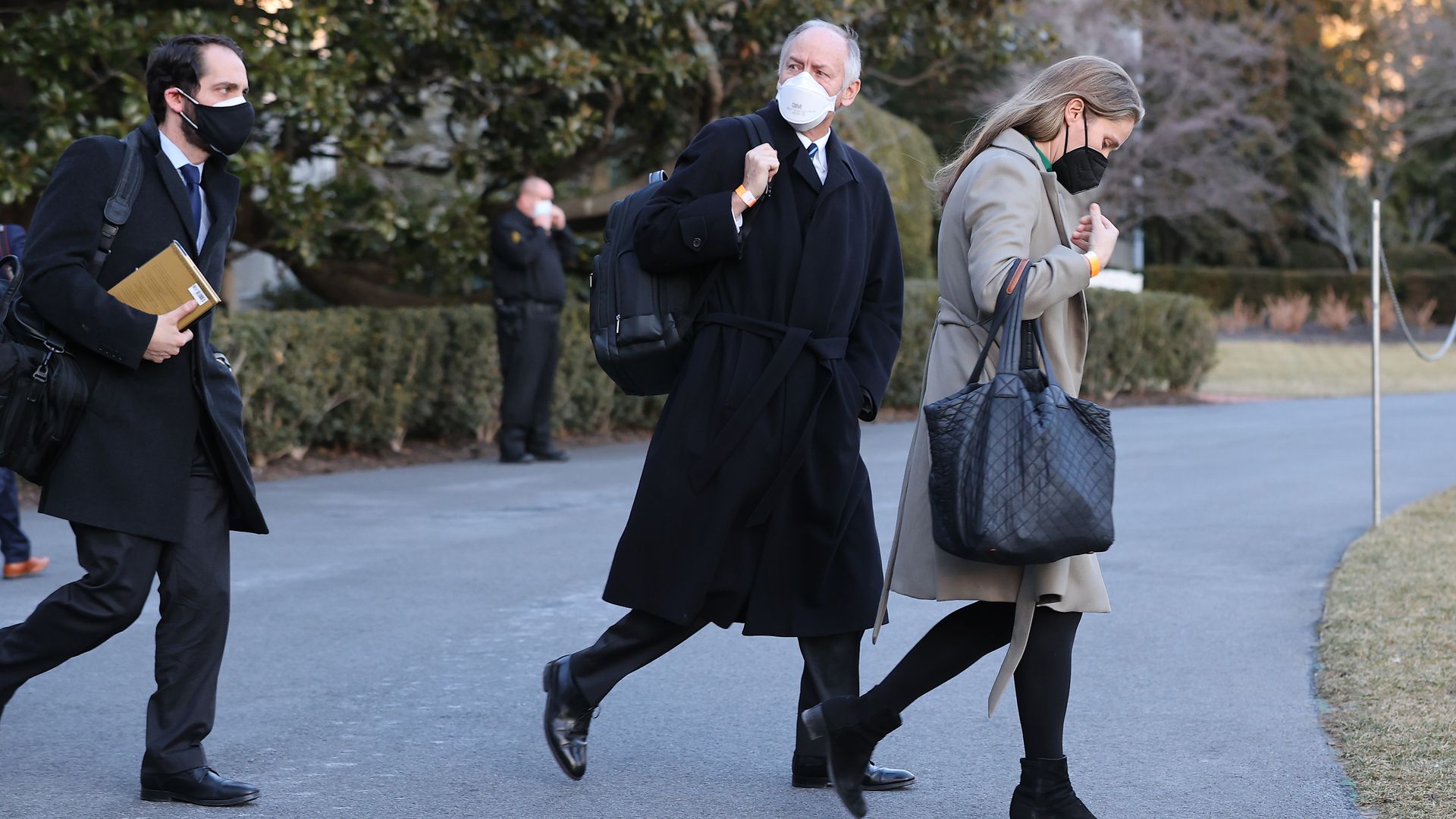 Nestled in a recent press release from the Treasury Department announcing new staff appointments was a familiar name within the White House, the son of President Biden's counselor and longtime aide, Steve Ricchetti.
Why it matters: J.J. Ricchetti will serve as a special assistant in Treasury's Office of Legislative Affairs. He's now the fourth immediate family member working in the Biden administration.
Steve Ricchetti, a former lobbyist who was chairman of the Biden campaign as well as his boss's chief of staff, has an office in the White House and regularly accompanies the president to Camp David and other destinations.
Daniel Ricchetti, his son, serves as senior adviser in the office of the undersecretary for arms control and international security at the State Department.
Shannon Ricchetti, his daughter, is deputy associate director of the Office of the Social Secretary at the White House.
The White House declined any on-the-record comment.
What they're saying: White House aides cite their backgrounds to argue they're qualified for the roles and have experience equal to their predecessors, in contrast to complaints about the Trump administration.
Between the lines: Daniel Ricchetti spent seven years working for the Senate Foreign Relations Committee before moving to the State Department.
Shannon Ricchetti came to her position with years of research and event planning experience, including at the Aspen Institute.
And J.J. Ricchetti is a recent college graduate, as was an Obama administration holder of the same job in Treasury's Office of Legislative Affairs.
The big picture: Biden vowed to "restore and maintain public trust in government" by signing an executive order on ethics during his first day in office.
Flashback: On the campaign trail, Biden promised that no one in his family would hold a job in the White House or participate in a business relationship with a foreign government.
None of his direct family members serve in his administration.
Editor's note: This story has been updated with added details about Steve Ricchetti's background.
Go deeper