Court affirms North Carolina's 20-week abortion ban is unconstitutional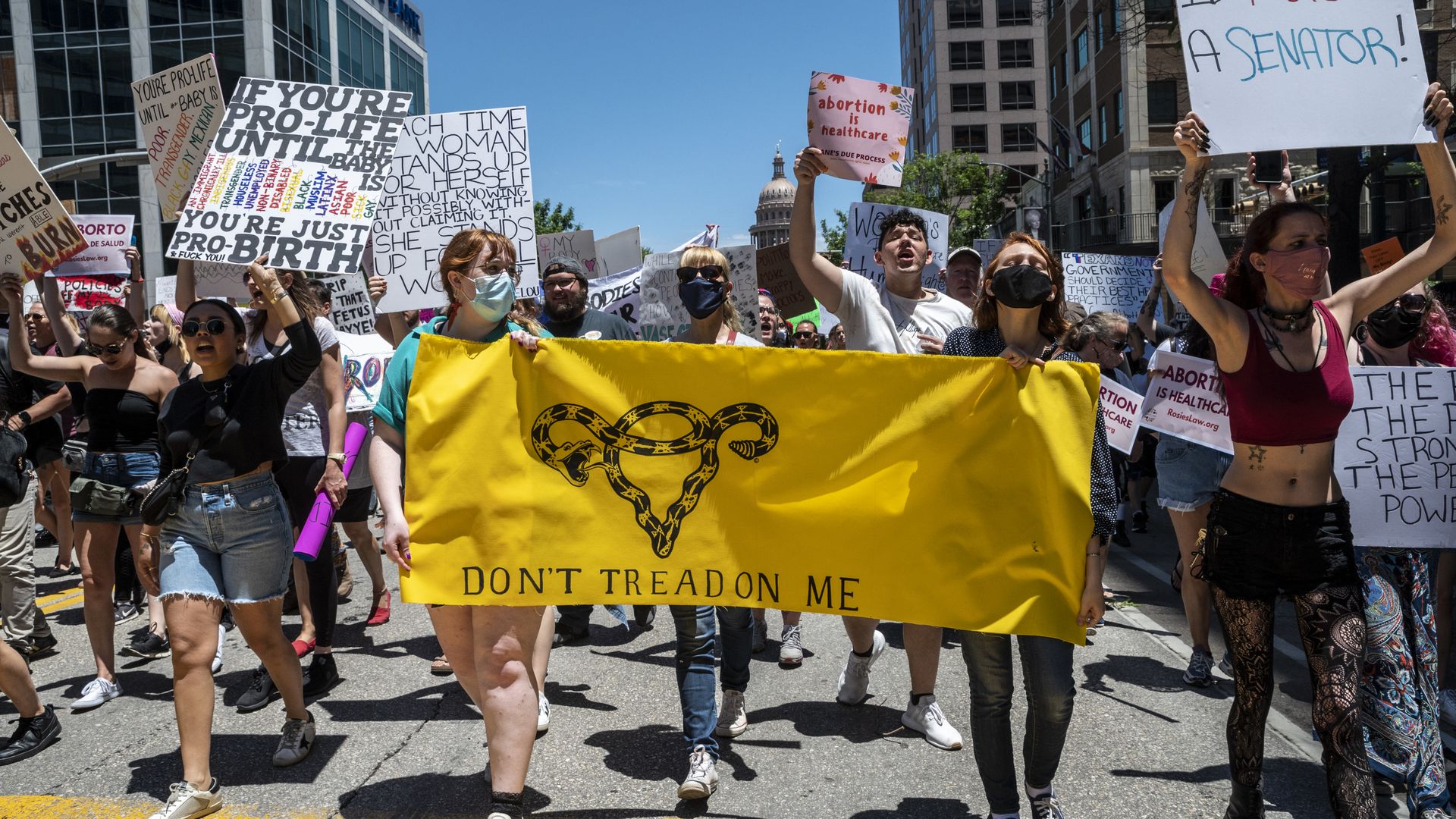 A federal appeals court on Wednesday affirmed that North Carolina's ban on abortion after 20 weeks of pregnancy is unconstitutional and poses threat of prosecution to abortion providers.
Why it matters: The unanimous ruling comes as the U.S. Supreme Court takes on Mississippi's restrictive ban and the constitutionality of "pre-viability prohibitions on elective abortions."
The case: After the North Carolina legislature amended the 1973 ban — a measure similar to laws in 15 other states — to limit medical exemptions in 2015, the law was challenged in court.
State officials chose not to defend its constitutionality, but argued the suit has no standing because the threat of prosecution is not credible since no abortion providers have been prosecuted under the ban, according to the Washington Post.
What they're saying: The U.S. Court of Appeals for the 4th Circuit rejected their argument on Wednesday.
Citing "a wave of similar state action across the country" restricting abortion, Judge Diana Motz wrote in the opinion that "we cannot reasonably assume that the abortion ban that North Carolina keeps on its books is 'largely symbolic.'"
"As a nation we remain deeply embroiled in debate over the legal status of abortion. While this conversation rages around us, this court cannot say that the threat of prosecution to abortion providers who violate the law is not credible."
Motz, a Clinton nominee, was joined by Judges Albert Diaz and Julius Richardson, who were nominated by Obama and Trump, respectively.
The big picture: GOP-led state legislatures have proposed or passed increasingly restrictive abortion bans in an effort to push the conservative-majority Supreme Court to overturn the 1973 Roe v. Wade ruling.
Go deeper