Senate passes bill making Juneteenth a federal holiday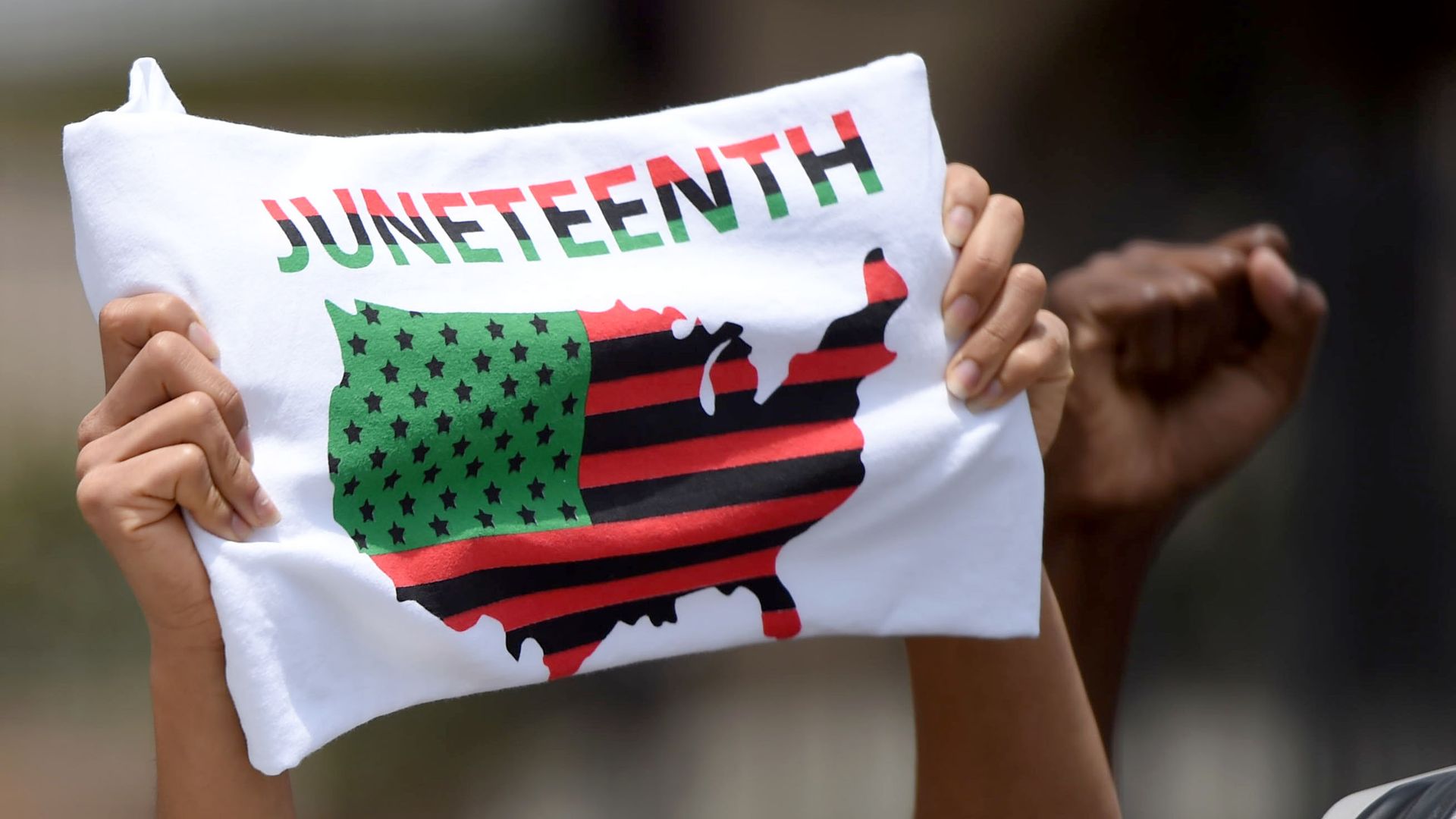 The Senate voted via unanimous consent on Tuesday to pass a bill making Juneteenth a federal holiday.
The big picture: Juneteenth is already commemorated in 49 states and the District of Columbia. The day memorializes when the last enslaved African Americans in Texas learned about their freedom on June 19, 1865, more than 2.5 years after Abraham Lincoln signed the Emancipation Proclamation and months after the Civil War ended.
In 2020, a group of Democratic senators, including then-Sen. Kamala Harris, introduced legislation to make the day a federal holiday.
There was an attempt to pass the bill via unanimous consent in June 2020, but Sen. Ron Johnson (R-Wis.) blocked it, per ABC News.
Earlier Tuesday, Johnson indicated he would not do the same this year though his support for the bill hasn't changed. He still expressed his concern over the measure's cost, but noted that Congress didn't have the "appetite" to debate it further, reports Forbes.
Of note: The legislation has 60 cosponsors, including 18 Republicans.
What's next: The resolution is expected to quickly move through the House.
Go deeper: States and corporations move to recognize Juneteenth
Go deeper