Rubio's play for anti-China vote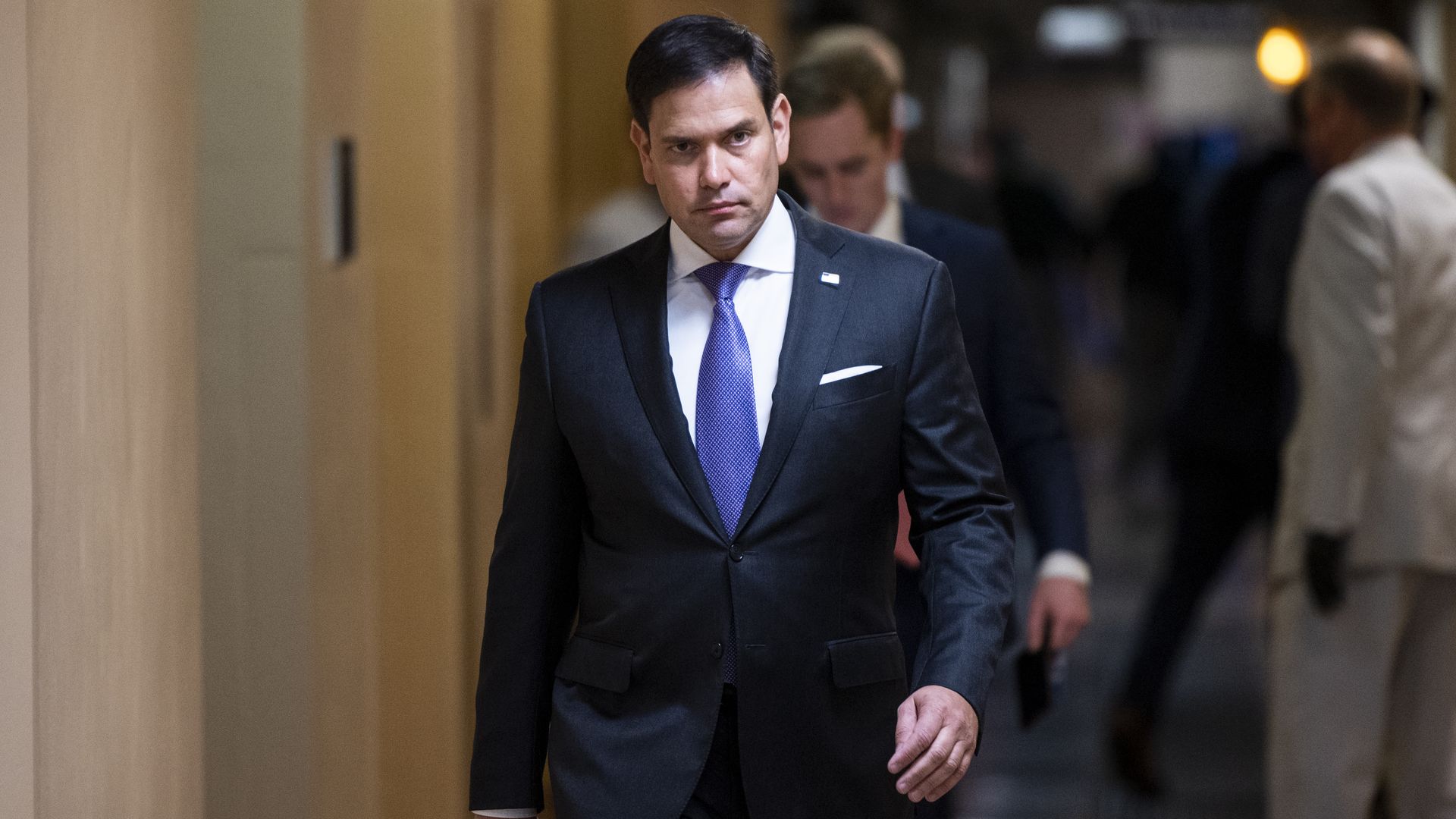 Sen. Marco Rubio (R-Fla.) is making a play for China hawks in Florida as he braces for a competitive re-election fight next year, records show.
Why it matters: Hostility toward communism drove a significant number of Latino voters in Florida into the Republican column in 2020. The Rubio campaign's focus on China can capitalize on that trend and a wider — and widening — American mistrust of Beijing.
What's new: Rubio allies have spent the past year quietly building a list of voters motivated by anti-China sentiment. Now his campaign is openly hitting up their inboxes.
Rubio campaign emails with subject lines such as, "Dems <3 China," and, "Is it time to stand up to Communist China?" have started going out to a list maintained by a nonprofit group called Stand Up to China.
The group is run by Warren Tompkins, a South Carolina operative who headed Rubio's super PAC during his 2016 presidential bid.
How it works: Stand Up to China has spent nearly $600,000 on Facebook and Instagram ads since January 2020 to help build that list. As a 501(c)(4) nonprofit, it doesn't have to disclose the sources of its funding.
The ads hit China on various high-profile issues, such as the COVID-19 pandemic and Beijing's military buildup, before asking for email sign-ups.
Initially, Stand Up to China's ads targeted Facebook and Instagram users in Florida. More recently, they've run in other states, including the presidential battleground states of Iowa, New Hampshire, South Carolina and Nevada.
"SUTC does not presently engage in political activities," Tompkins told Axios. But the group "makes its list available at market rates to third parties in accordance with its mission statement through third-party vendors."
Between the lines: The Rubio campaign sent at least eight emails to that list during the first two weeks of June.
Most of the emails contained an anti-China message. Some linked to a campaign petition page titled, "Stand up to China!" All asked for contributions to Rubio's campaign or other shows of support for the senator.
Rubio's campaign, which is seeking to beat back a challenge from Rep. Val Demings (D-Fla.), appears to be the only entity that's used the email list beyond Stand Up to China itself.
Source code in Stand Up to China's emails indicates the list is managed by Targeted Victory, a Republican digital consultancy that also works with the Rubio campaign. Tompkins said the firm is "a digital consultant" for his group.
What they're saying: A source familiar with the campaign's tactics told Axios the effort aligns with Rubio's longtime legislative focus on China.
"It's a record Marco's proud of and the campaign will lean into it," the source said, speaking anonymously to candidly discuss campaign strategy.
Go deeper