Nintendo announces Metroid Dread, first 2D release in 19 years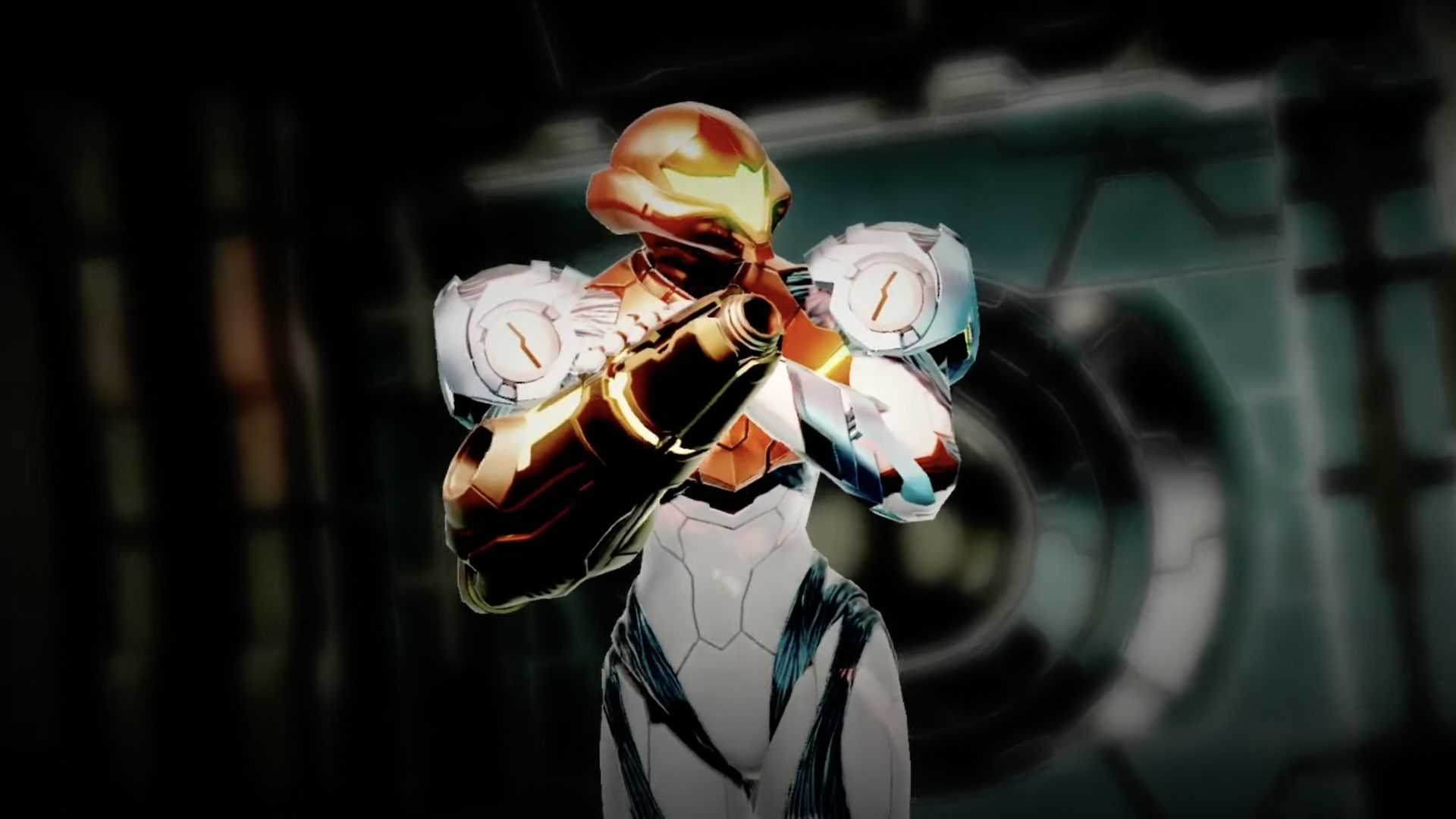 Nintendo is releasing "Metroid Dread," the series' first new 2D game in 19 years, the company announced today during its E3 presentation.
Why it matters: Nintendo's catalogue is so expansive — thanks to its long history — that even some of its most popular go missing for years and then return to great fanfare. The game will be released on October 8th.
The game follows series heroine Samus Aran and takes place after "Metroid Fusion," a game released on Game Boy Advance in 2002.
The "Metroid Dread" name has been kicking around since 2005, when word first leaked of a potential project with that title. But in today's presentation, Nintendo described the game as "brand new."
Nintendo is also releasing a pair of amiibo for Samus and E.M.M.I., a robot featured in the trailer.
Other highlights from today include:
"Mario Party Superstars" (Oct 29) is a compilation of classic boards and games from the series' past."
Life is Strange Remastered Collection," (Sept 30) is a trio of games that includes "Life is Strange," "Life is Strange 2," and "Life is Strange: Before the Storm."
"WarioWare: Get it Together!," (Sept 10) is a series of microgames you can play solo or with a friend.
Kayuza from the Tekken is joining the "Super Smash Bros. Ultimate" roster.
"Shin Megami Tensei 5" launches for Nintendo Switch November 12. A November release date was leaked earlier this month.
Cult classic murder series Danganronpa is coming to Nintendo Switch for the first time as "Danganronpa Decadence," a package of four games.
"Fatal Frame: Maiden of Black Water" (2021) is yet another Wii U game Nintendo is bringing to Switch.
"Advance Wars 1 + 2 Re-boot Camp" (Dec 3) is a remaster of a pair of classic strategy games from the Game Boy Advance
A look at a new Game & Watch series featuring the first two Zelda games, the GameBoy version of "The Legend of Zelda: Link's Awakening, "and a special version of "Vermin" starring link (November 12th).
A new trailer for "The Legend of Zelda: Breath of the Wild 2," which is slated for 2022, focused on sky travel in the game's huge world.
Absent: The Switch Pro. Nintendo previously said it would be "focused exclusively on Nintendo Switch games mainly releasing in 2021," but the upgraded console has been rumored for months.
Nintendo has also been quiet about "Metroid Prime 4" — just sayin today they are still "working hard on it." Although it was announced in 2017, the game was rebooted in 2019 and passed to a new studio.
For more E3 2021 news, sign up for the Axios Gaming newsletter.
Go deeper