Self-driving car design: Less Frankenstein, more iPhone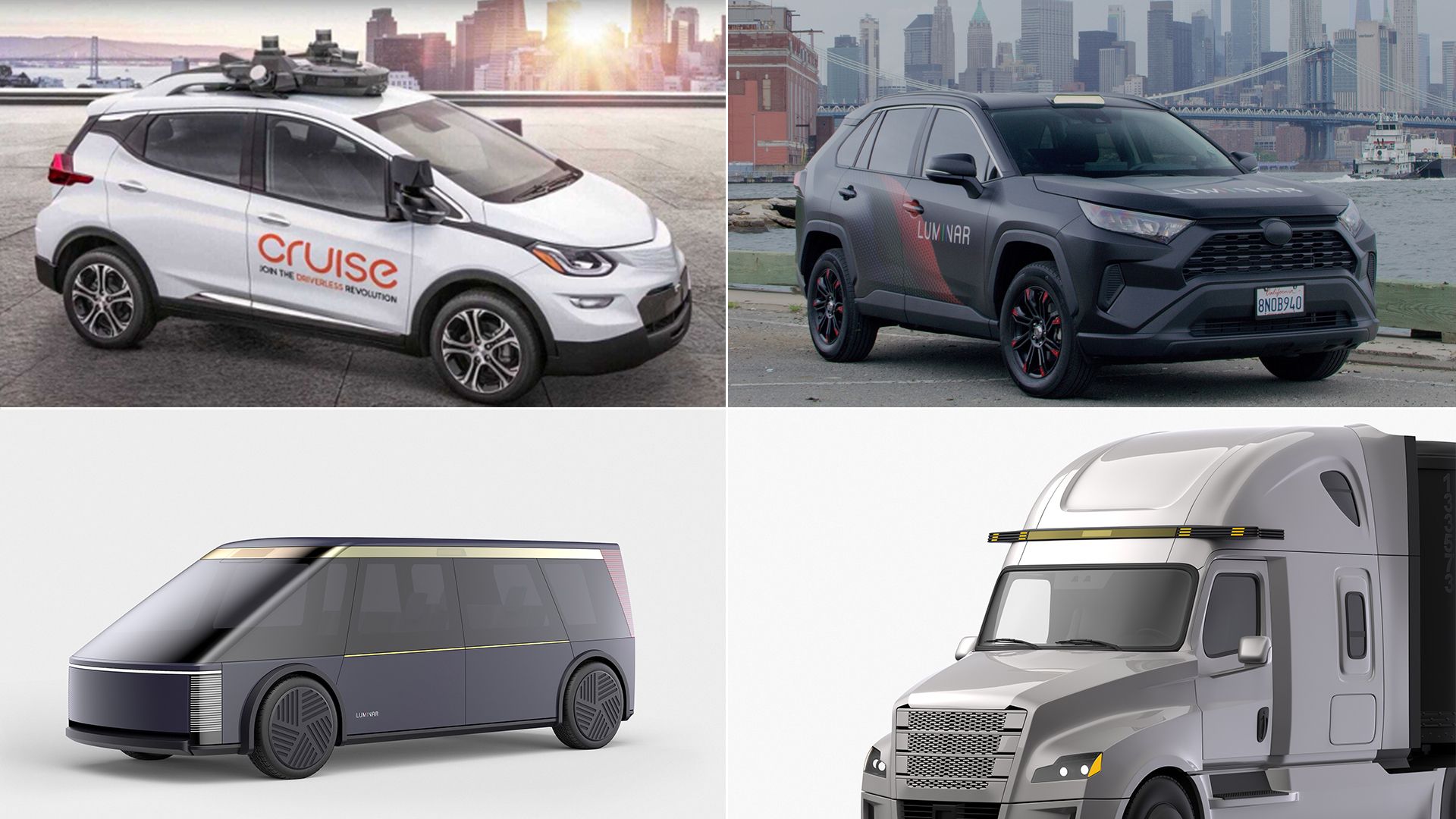 It's easy to spot an autonomous test vehicle in your neighborhood: it looks a bit like Frankenstein, with sensors bolted to the sides and roof. But as self-driving technology matures, sensor design is streamlining, too, bringing AVs closer to market acceptance.
Why it matters: The AV industry is waiting for "its iPhone moment — where everything comes together, and it's clear, and nobody goes back again," says technology designer Gadi Amit.
AV tech is becoming less conspicuous, though. Luminar, a leading provider, is this week showcasing its new Iris lidar system, which is so small it can be fully integrated into the car's roofline, just above the windshield.
It'll appear in late 2022 on new Volvo Cars' models with hands-free highway driving, followed by SAIC, Daimler Trucks North America and Pony.ai.
The sleek design is a long way from what AV pioneer Chris Urmson, now CEO of Aurora, once described as the "spinning Kentucky Fried Chicken bucket" on the roof of early AVs.
What's next: Luminar collaborated with Amit to take the integration a step further with Blade, which it described as "a blueprint" for the design of future robotaxis and autonomous trucks.
It would incorporate cameras, lidar and radar into a "golden halo" around the top of the vehicle.
"It's no longer a sensor, but it becomes the thinking head of the car," Amit said.
Luminar CEO Austin Russell says the company is working with auto industry partners to incorporate its technology into their future vehicles.
Go deeper