Summer's expected IPO stampede likely to fuel record year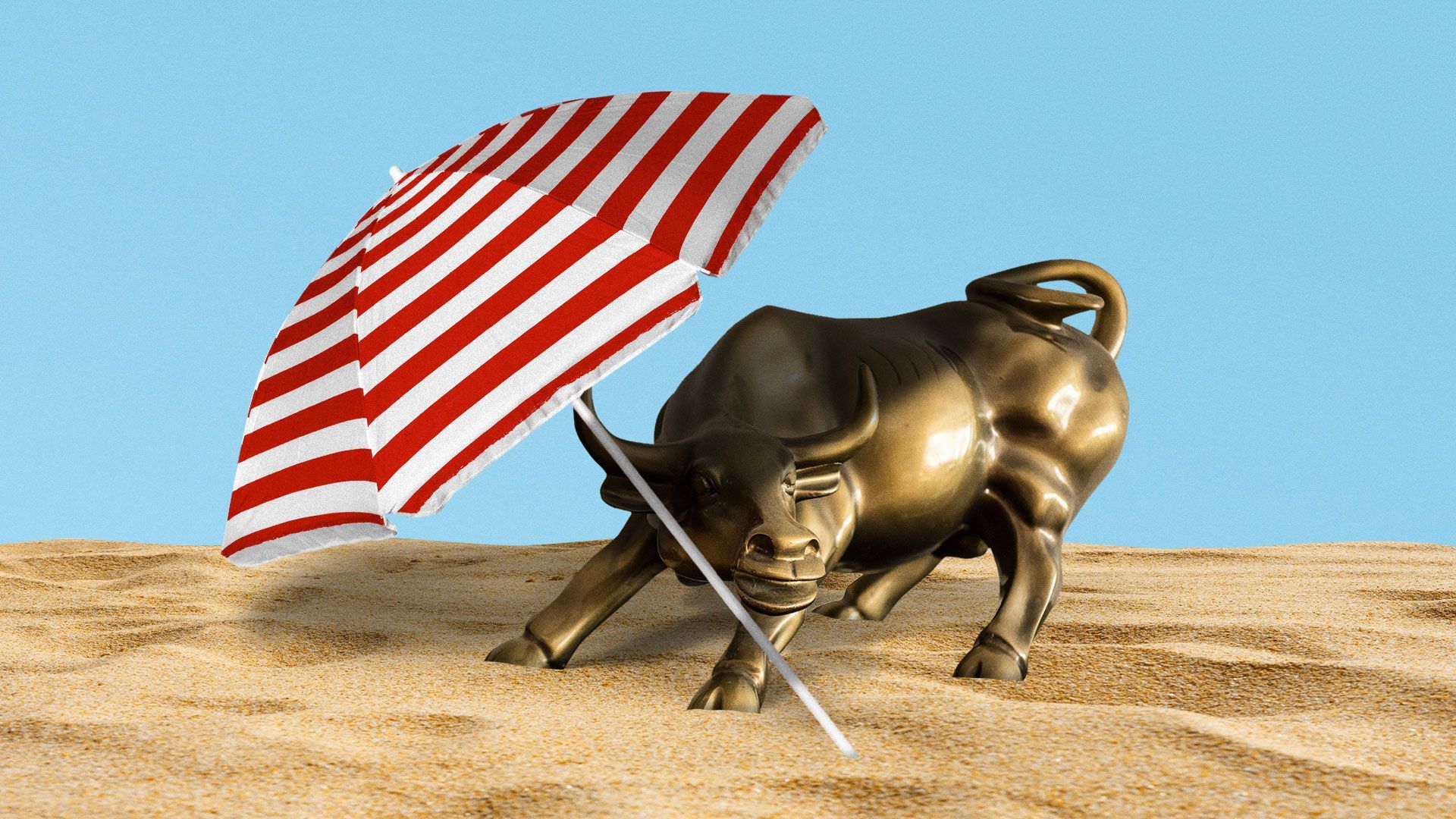 A tidal wave of household names — like Robinhood and Krispy Kreme — is about to hit the public market.
Why it matters: Jitters that spooked some would-be public companies last month didn't last. Investors are now bracing for a summer "scorcher" that will reignite the IPO boom and likely fuel a record year.
What they're saying: "Early to mid-May, we were expecting IPOs to rapidly slow down this summer," says Matthew Kennedy, a senior strategist at Renaissance Capital.
"We're once again preparing for a blowout year."
Flashback: The broad stock market sell-off last month — sparked by inflation fears — rattled the IPO market. At least three companies postponed going public to avoid the storm.
The companies that went ahead saw less excitement from investors, on average, the Financial Times reported. This led to more subdued first-day share price "pops."
The bounce is back so far this month. Companies listed on the Nasdaq and NYSE have seen their share prices surge 33% on the first day of trading, according to Dealogic data. Compare that to May's 23%.
Where it stands: Last week was the busiest period for special purpose acquisition companies (SPACs) since March — with nine new blank-check firms raising $1.4 billion, according to Renaissance.
It's a "dizzying week" for IPOs, Marketwatch notes. Among the higher-profile names: consumer genetics firm 23andMe.
What's next: Didi Chuxing, the colossal ride-share platform based in China, filed to go public last week. It could be the biggest U.S.-listed IPO since Alibaba in 2014 — and it's aiming to debut this summer.
So might Robinhood, the free trading app at the center of the meme stock mania that captured the world's attention.
The bottom line: Stripping out SPACs, newly public companies could raise as much as $40 billion this summer, per banker estimates cited by the Wall Street Journal — shattering the record amount raised in the same timeframe last year.
Go deeper