Nudging our way to better remote work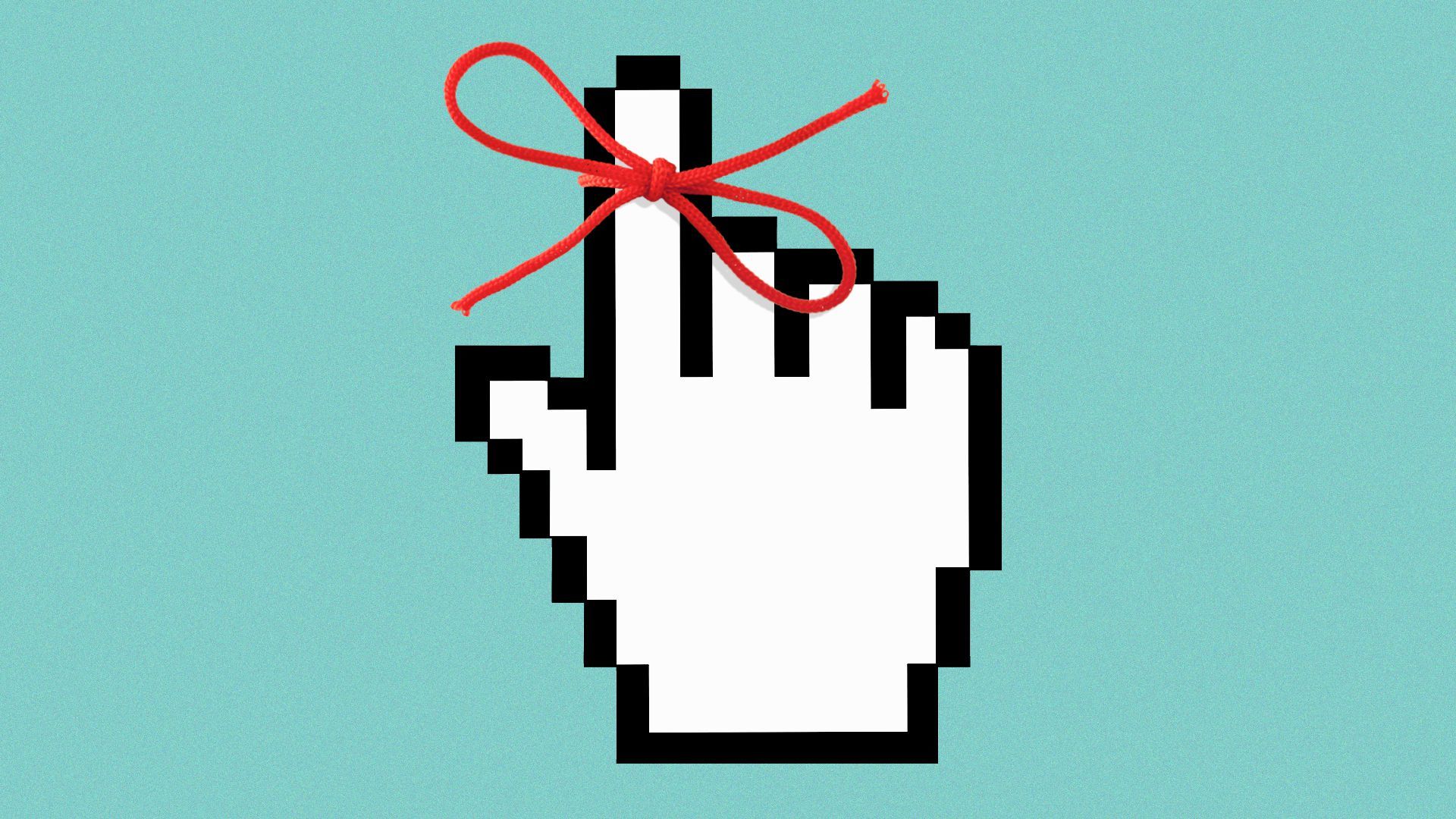 The HR startup Humu is using "nudges" from behavioral science to help companies to better manage the more permanent transition to remote or hybrid work.
Why it matters: Adopting remote or hybrid work after the emergency of the pandemic will require unlearning the psychological habits of the office and harnessing tools that guide us to making the human connections that used to be automatic.
How it works: Humu "sends personalized, customized nudges to different members of a team at different times and in different combinations that actually change behavior," says Laszlo Bock, the company's co-founder and CEO, and the former head of people at Google.
Background: The company crafts its approach from the work of behavioral economists like Richard Thaler, who pioneered the use of small nudges — such as putting healthy food front and center in a cafeteria while hiding the salty snacks — to direct behavior.
"If you're working on inclusion, you need to create an atmosphere of psychological safety," says Bock. "So an employee might get a nudge that says, 'You've got a meeting this afternoon — try speaking up in the first 10 minutes.'"
Between the lines: Bock is a believer in the value of remote and hybrid work, but he worries that corporate culture will erode, especially for the millions of people hired during the remote-only period of the pandemic who missed out on what he calls the "imprintable moment" of joining a company, when the feeling of connection is often the strongest.
There's a huge opportunity to be intentional and turbocharge an organization's performance, but people are missing it because they're thinking about work purely as a logistical issue.
— Laszlo Bock, Humu
Go deeper