French wine disaster points to climate change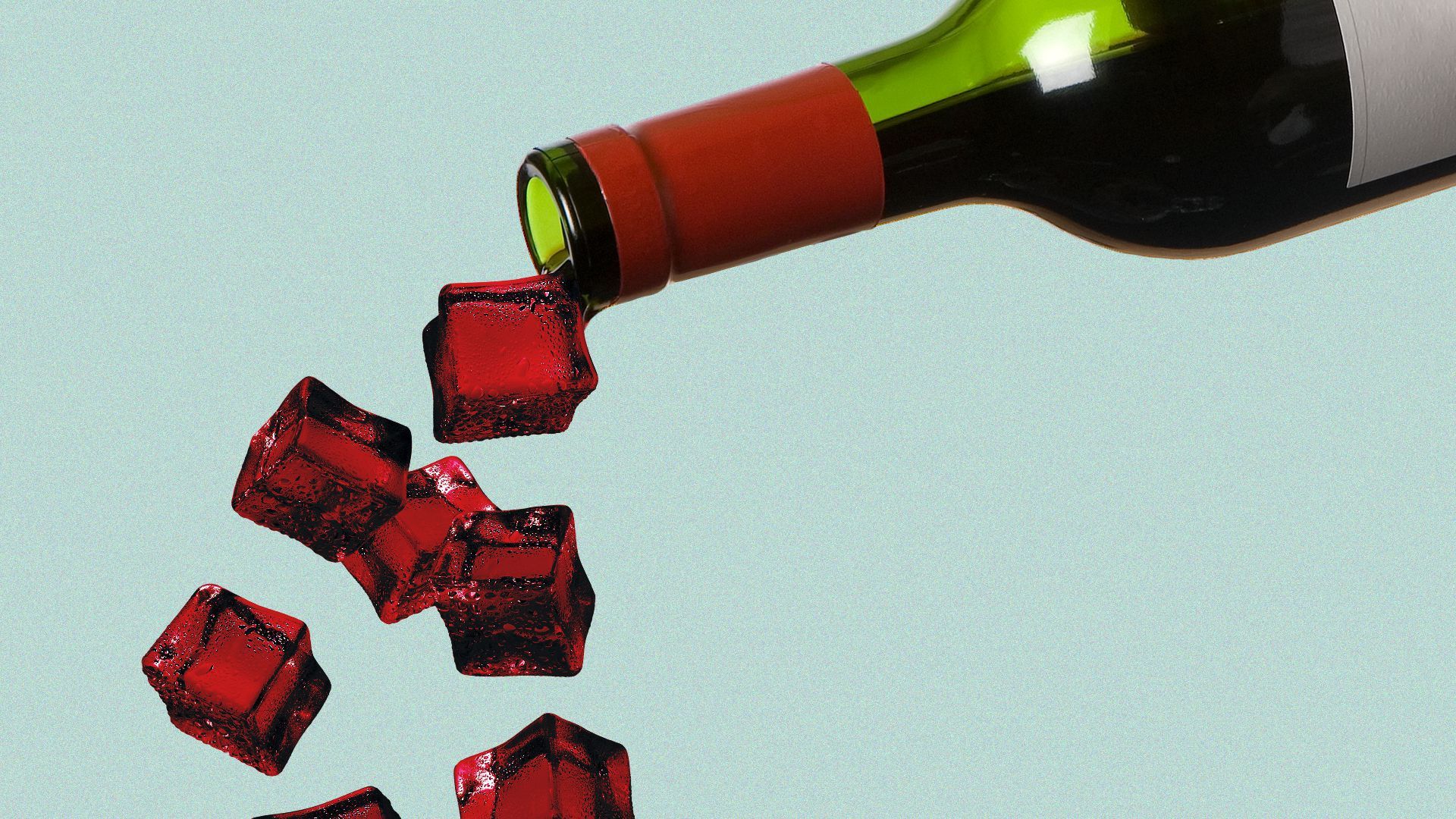 A new study finds a strong chance that climate change helped trigger the recent catastrophe that hit France's wine industry.
Driving the news: An extraordinary cold snap that gripped France in early April, just after a record-warm early spring, devastated grapes and other fruit crops.
New analysis by the research consortium World Weather Attribution shows that climate change made that disaster — a textbook example of a "false spring" event — up to 60% more likely.
Why it matters: As the world warms, growing seasons are shifting their timing, and frosts are changing their frequency and severity, too. The interaction between the two is making prized crops more vulnerable to large temperature swings.
How it works: Researchers focused on central France, in a region known for its Champagne.
They ran computer model simulations of the weather patterns that led to that event.
Some simulations included the current amount of human-caused greenhouse gases in the atmosphere, while others omitted these concentrations.
The models showed that climate change made April's cold snap less likely as the lowest temperatures have risen and frost episodes are less frequent now.
Yes, but: There's another dynamic at play, which is the timing of the start of growing seasons, and when vines reach a critical growth stage. Once researchers weighed this alongside the temperature shifts, they saw a clear climate connection.
Warming winters mean growing seasons start earlier, which leads to more mature vines being exposed to frigid temperatures if an Arctic outbreak occurs in April.
When vines are in the bud burst stage, as they were in early April, they're extremely vulnerable to frost, and by moving budburst earlier in the spring, climate change's influence made this damaging event about 60% more likely.
Go deeper: Greenhouse gases from food systems vastly underestimated
Go deeper