The disproportionate impact of COVID-19 on young Hispanic Americans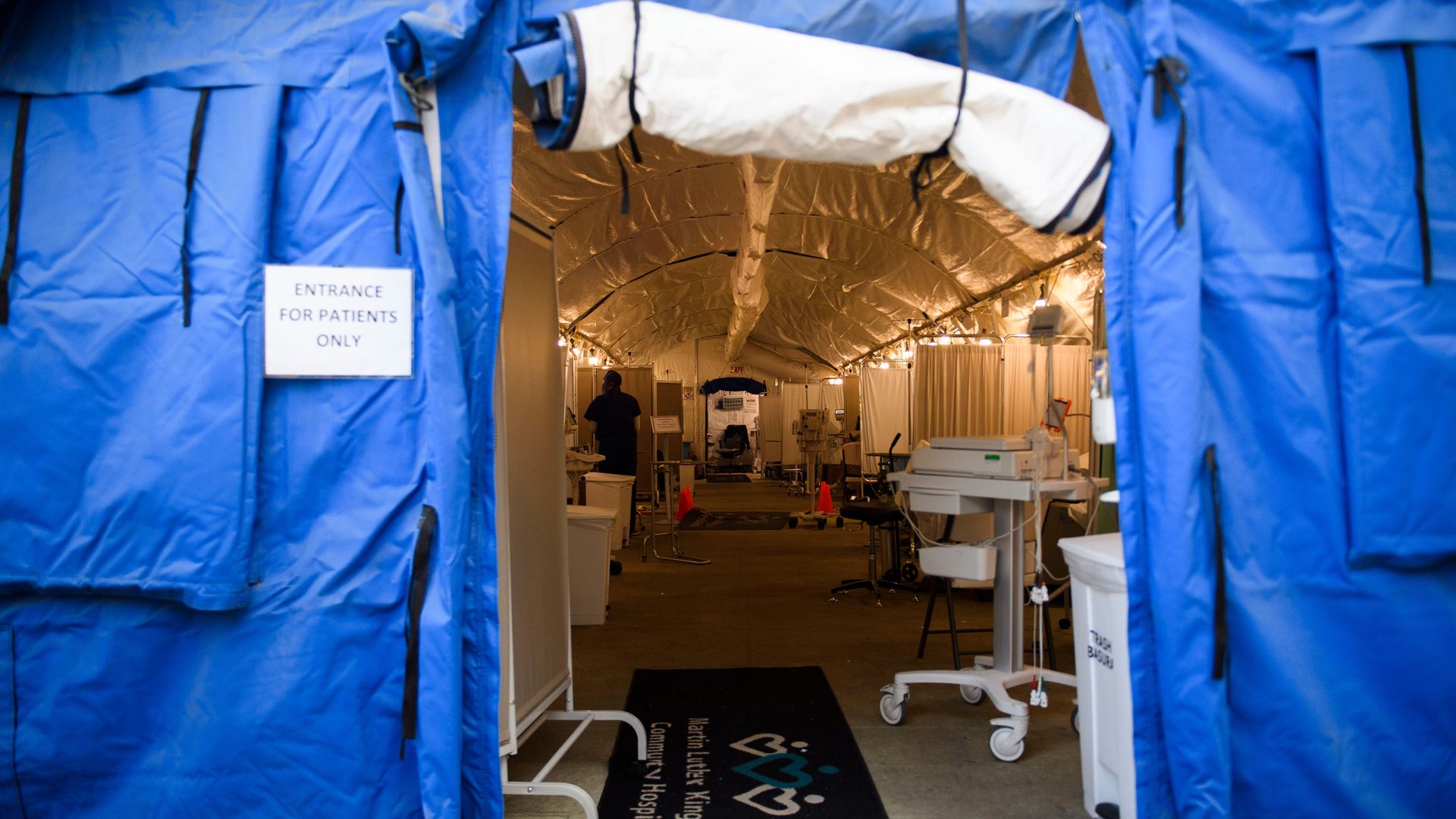 Hispanic Americans between the ages of 20 and 54 were 8.5 times more likely than white Americans in the same age group to die of COVID-19, according to a recent study of California deaths.
Why it matters: Hispanic Americans experienced higher rates of COVID-19 infections than any other racial or ethnic group, per the New York Times. The study of California deaths, published this month, found that Hispanic Americans were also younger when they died, often in their prime of life.
The deaths of young Hispanic Americans led to "the unraveling of income streams and support networks," the Times noted.
What they're saying: The effects of a younger person's death are far-reaching, Dr. Mary Bassett, director of the François-Xavier Bagnoud Center for Health and Human Rights at Harvard, told the New York Times.
"When you die young, you may be a critical breadwinner for your family," she said.
"You may have dependent children. And we know that losing a parent is not good for children and has an impact on their future development and psychological well-being."
The big picture: The coronavirus pandemic has had a disproportionate impact on Black and Latino communities as a result of numerous engrained inequities within the health care system, Axios' Caitlin Owens reported.
Go deeper