Amazon third-party businesses acquirer Thrasio in talks to go public via SPAC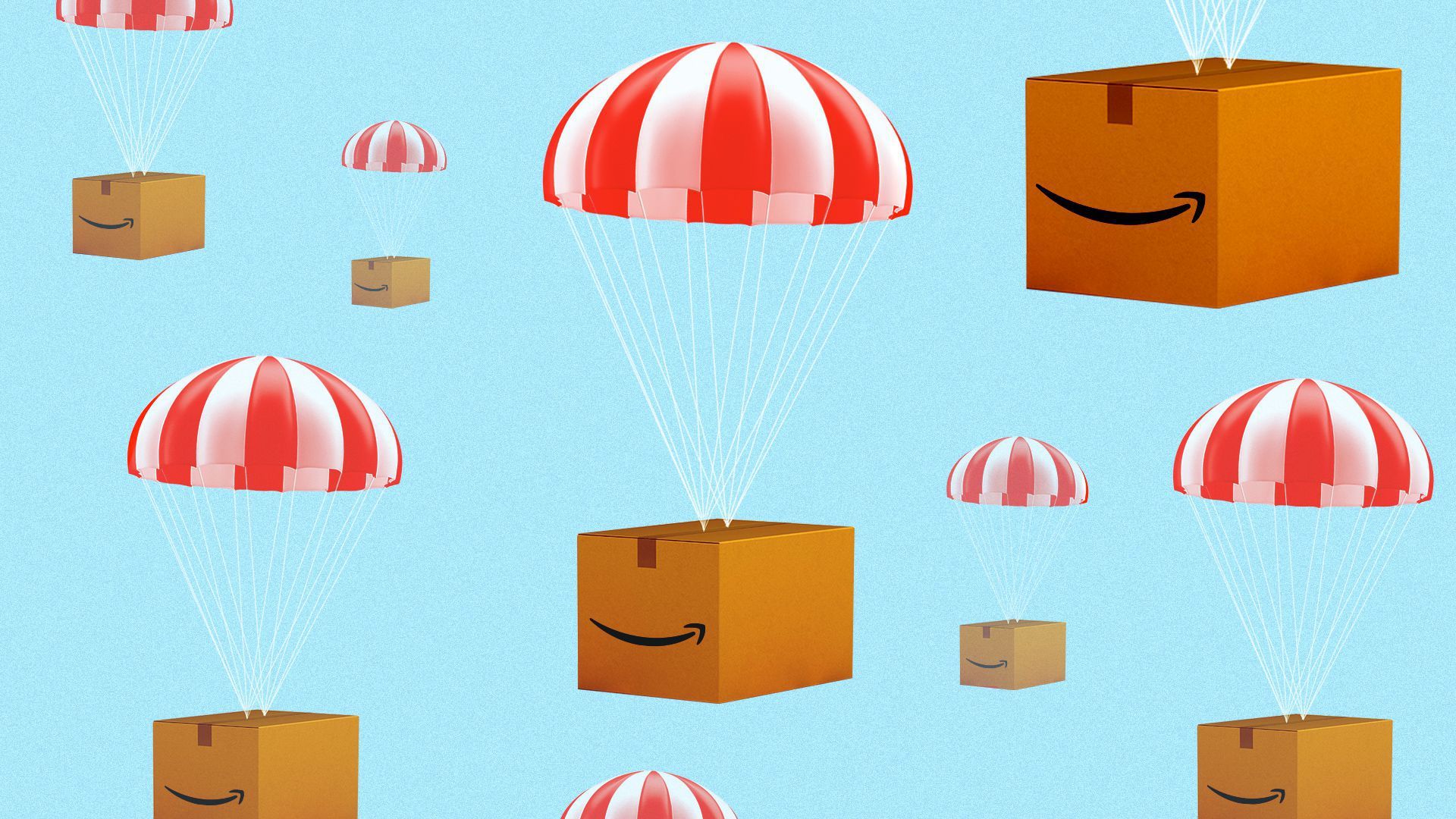 Thrasio, a Walpole, Mass.-based acquirer of Amazon third-party private-label businesses, is in talks to go public via Churchill Capital V (NYSE: CCV), a SPAC led by Michael Klein, per Bloomberg. The implied valuation could top $10 billion.
Why it matters: This comes just days after Congress introduced a bipartisan bill that would break apart Amazon's control of its marketplace, thus benefiting the sorts of sellers that Thrasio rolls up.
OI: Thrasio has raised around $2 billion from firms like Advent International, Peak6 Investments, Oaktree Capital Management, Upper90, WTI and River Park Ventures.
The bottom line: "Thrasio buys brands for everyday products from small business owners for a typical purchase price of more than $1 million. It then operates the brand with upgraded marketing, product development and supply chain management." — Bloomberg
Go deeper