Health care executive pay soars during pandemic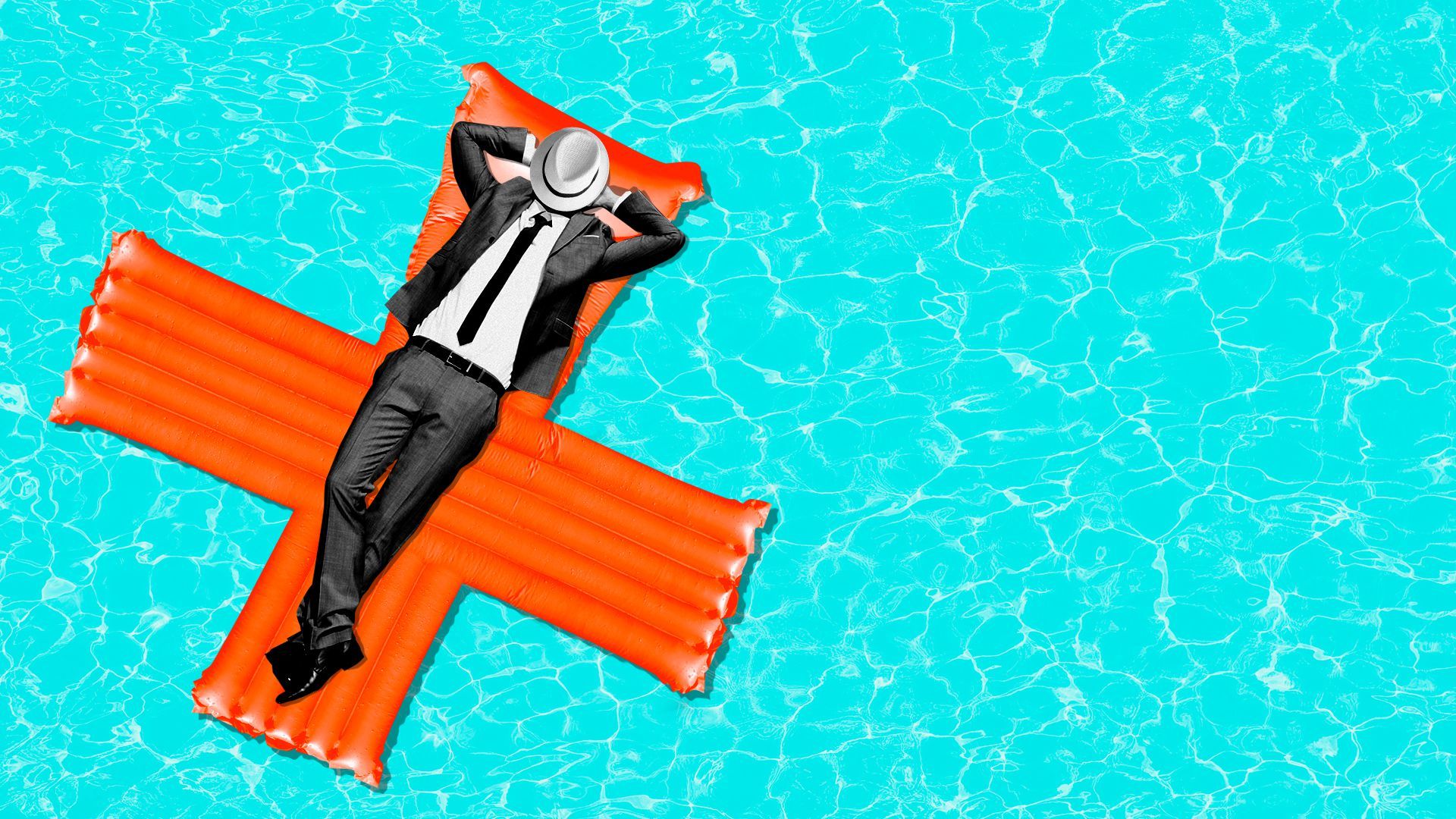 The CEOs of 178 health care companies collectively made $3.2 billion during the coronavirus pandemic, which was 31% more than 2019, according to an Axios analysis of financial filings.
The big picture: Health care executives took home more than ever because a vast majority of their pay still comes in the form of stock. So while the coronavirus ravaged people's lives, the health care system and the broader economy, the soaring stock market immunized executives' pay.
By the numbers: The median pay of a health care CEO in 2020 was more than $9 million, up from 2018 and 2019. Thirty CEOs made more than $30 million each.
The figures were calculated by using actual realized gains of stock options and awards, which are in the annual proxy disclosures companies file with the Securities and Exchange Commission.
The highest-paid health care CEO in 2020 was Joe Kiani of Masimo, a large medical device company best known for its products that measure oxygen saturation and other vitals. Kiani earned more than $210 million last year — the highest amount of any health care CEO in the past three years we've studied, and an amount equal to 88% of Masimo's net profit in 2020.
The company did not make Kiani available for an interview. A Masimo spokesperson said, "The stock options Mr. Kiani exercised in 2020 were granted between 2011 and 2014, when Masimo's stock price was in the range of $20 to $30 per share. Mr. Kiani held the options for years after they had already vested, while the value of the company increased by an order of magnitude."
Masimo's sales increased by 22% last year, to $1.1 billion, and the stock price jumped almost 70%. More hospitals bought the company's patient monitoring devices to treat the influx of COVID-19 patients. Kiani said in May the pandemic brought "unprecedented demand for our products."
Drill down further: Two other executives surpassed the $100 million pay mark last year: Leonard Schleifer of Regeneron Pharmaceuticals, which made a COVID-19 treatment, and Paul Kusserow of Amedisys, a home health and hospice company.
The CEOs of the six health insurance conglomerates (Anthem, Centene, Cigna, CVS Health, Humana and UnitedHealth Group) made a combined $236 million in 2020, 45% more than in 2019.
Due to the pandemic, many executives deferred or received lower bonuses, which are mostly based on financial metrics like revenue and adjusted profitability. But that didn't halt the growth of all cash incentives. The pandemic-year bonus for Marc Casper of Thermo Fisher — who told Wall Street analysts last year, "It's exciting to be able to set a new bar on performance, right?" — almost doubled year over year to $7.8 million.
Worth noting: Like other years, several health care companies were acquired in 2020. The CEOs of those companies were not included in the analysis, but still had large paydays.
Go deeper: Health care CEO pay outstrips infectious disease research
Go deeper