Climate reality collides with rhetoric at the G7 summit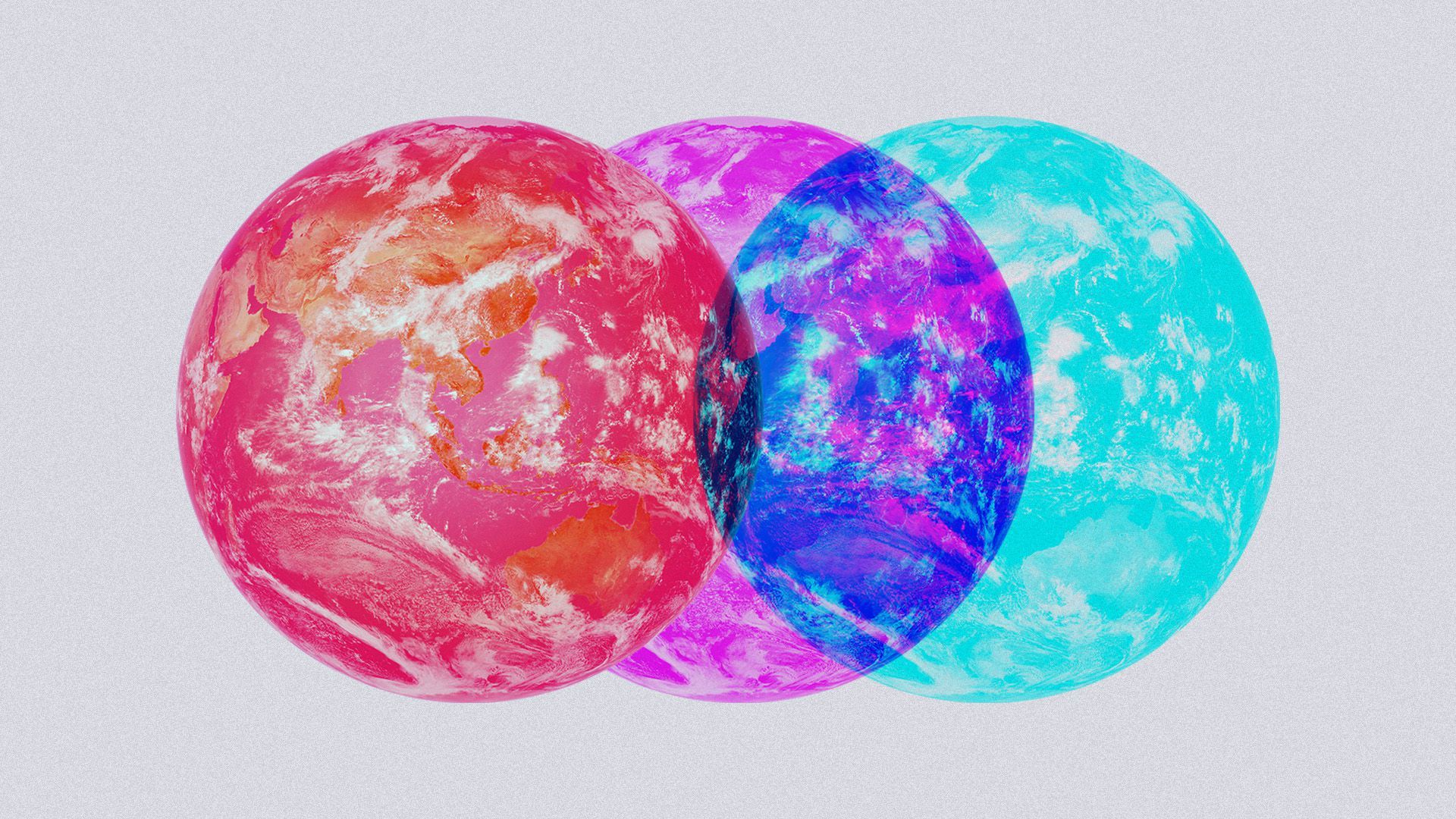 Leaders of the G7 agreed to a sweeping new agenda over the weekend. But while the communique they issued is lofty in goals, it lacks crucial details on climate.
Why it matters: The G7's paucity of specifics on climate finance and domestic coal consumption, in particular, calls into question the ability of the wealthiest nations to take sufficient action on global warming.
This comes as experts warn that time is running out to prevent some of the most damaging climate effects.
In addition, the G7 outcome boosts pressure on the UN climate summit in Glasgow this November, as negotiators could enter the meeting with tensions between rich and poor countries.
Details: The G7 communique is notable for weaving climate throughout its many goals. However:
While countries agreed to boost funding for climate finance abroad, they did not provide many specific figures or approach the scale of spending that they first raised in 2009 and affirmed in 2015, which was $100 billion annually starting in 2020.
This missing climate finance commitment portends trouble for the climate summit, known as COP26.
While countries committed to ending new government support for coal plants abroad without capture and storage by the end of this year, they did not provide an end date for their coal use domestically. This could reduce their leverage with China, the top coal consumer.
Yes, but: The U.S. does have a 100% clean power target by 2035.
Context: The closely watched G7 summit is the latest sign that having lofty ambitions on global warming and creating tangible, on-the-ground carbon-cutting steps are two different things.
Global carbon emissions have already bounced back to pre-pandemic levels.
Last week, the International Energy Agency stated that oil demand will have already completely recovered from the pandemic by the end of next year, a departure from the organization's pathway for a net-zero emissions future.
Other new data shows China's oil demand has returned to pre-pandemic levels, a signal of what may take place elsewhere as coronavirus restrictions are loosened.
What they're saying: Rachel Kyte, dean of the Fletcher School at Tufts University, said countries disappointingly "punted" on climate finance.
"The $100 billion has to be taken off the table, and a new commitment made for 2025 and later, because of its political symbolism, as well as the whole concept of promises made, promises kept from the developed world," she told Axios.
"We seem to be acting like we've got all this time in the world, and we don't."
Go deeper