FBI warns Congress that QAnon conspiracy theorists could become more violent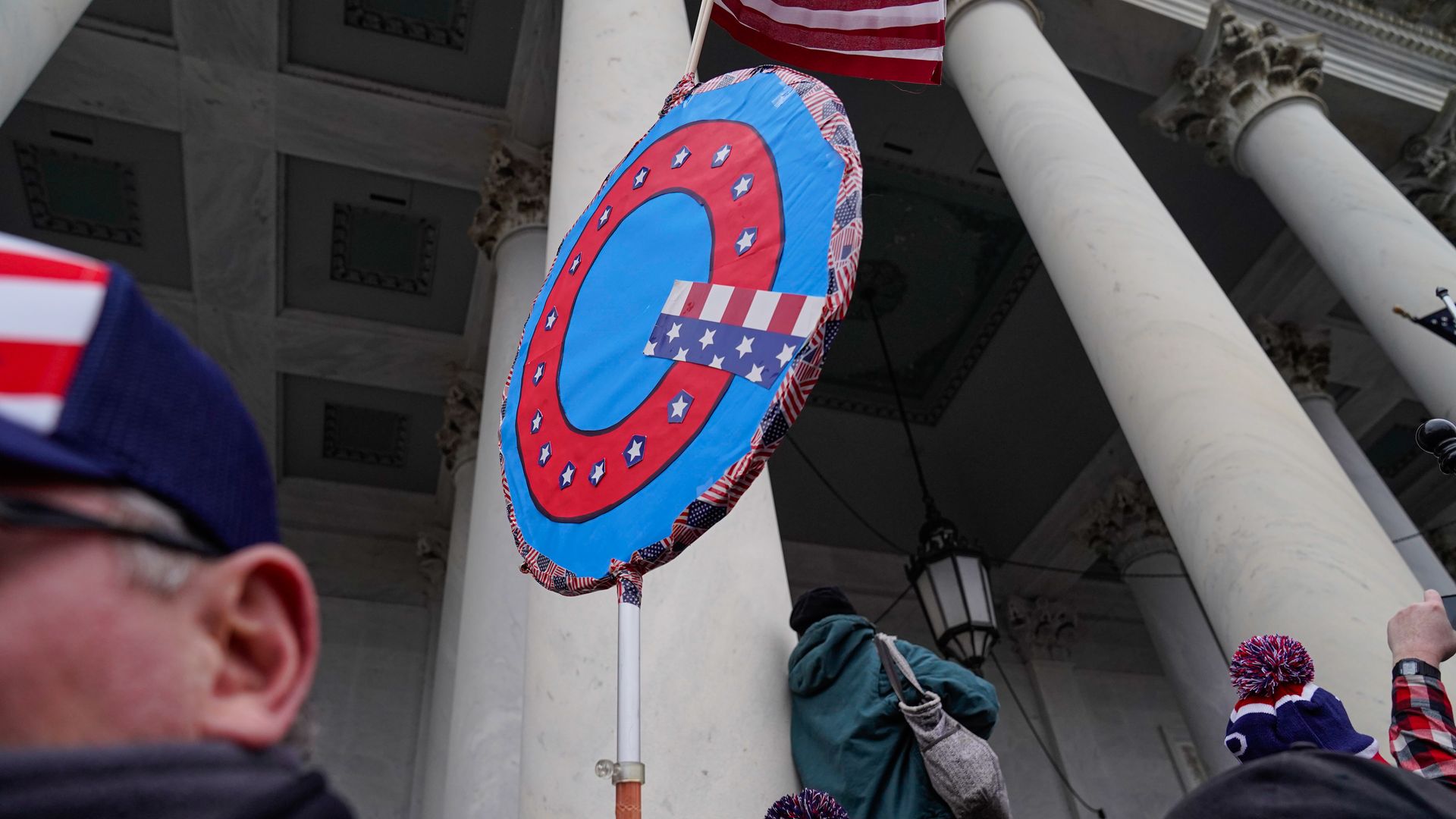 A new FBI report warns that QAnon conspiracy theorists could transition from being "digital soldiers" to committing real-world violence in the aftermath of the Jan. 6th attack, CNN reported Monday.
The state of play: The report suggests that this change is propelled by a belief among some fervent QAnon followers that "they can no longer trust 'the plan'" and they will take action instead of waiting for instructions "which have not occurred."
Other followers may "disengage" from the conspiracy theory as QAnon is deplatformed from mainstream sites or from the failure of QAnon promises to materialize.
However, other followers seek to radicalize and initiate new members on more niche social media sites, the report notes.
The QAnon movement began in a sprawling online network that analyzed cryptic messages in online forums by an anonymous figure "Q,," and its followers believe in dark and untrue conspiracies.
The big picture: The FBI describes QAnon as a "constantly evolving conspiracy theory" propelled by a "decentralized online community."
More than 20 QAnon followers have been arrested after participating in the Jan. 6 Capitol attack, per the report.
Go deeper